I have prepared for you an interesting lesson on how to draw a van. I promise that you will enjoy this lesson and learn new and useful skills in the drawing process.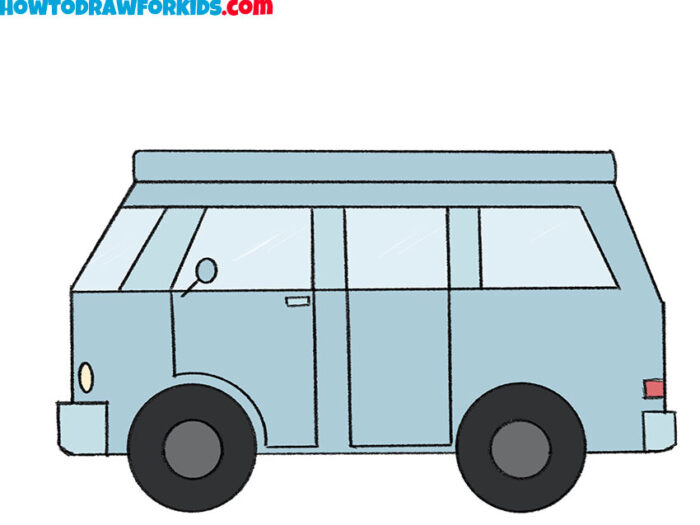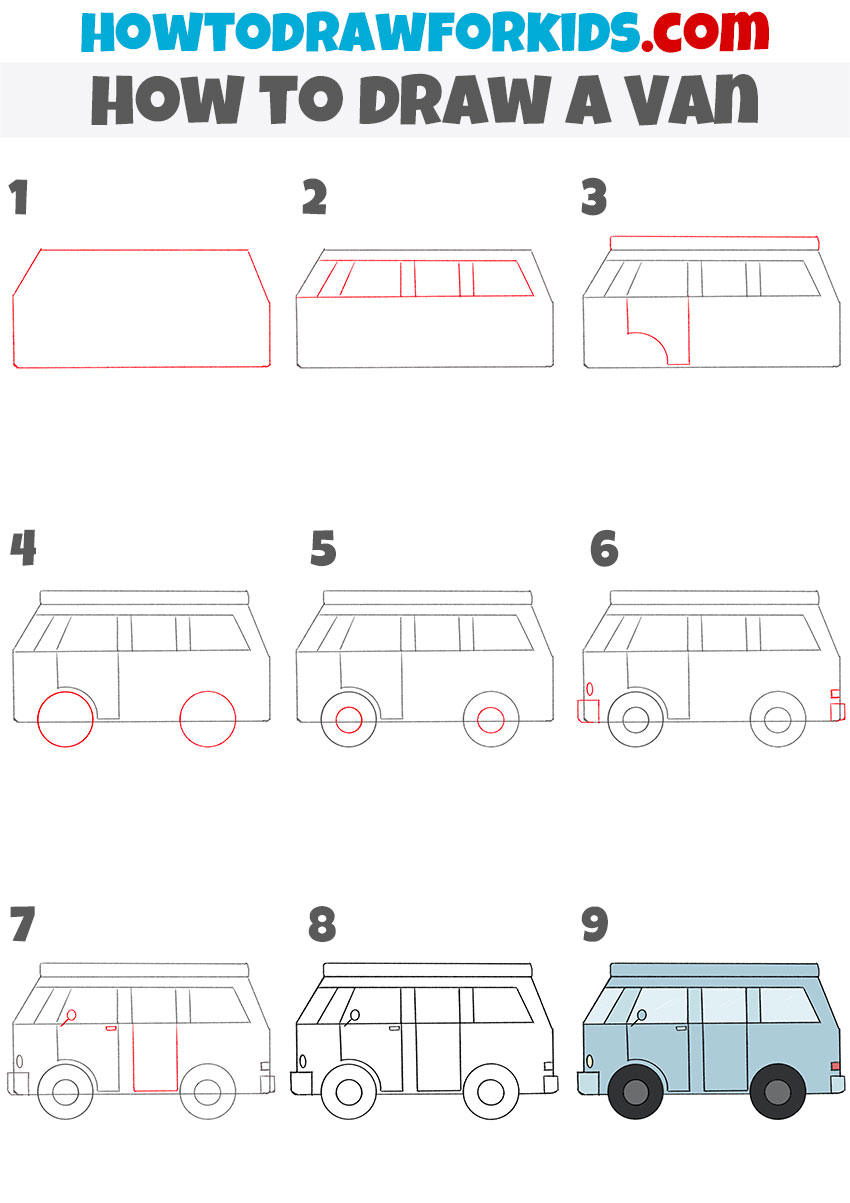 In this tutorial, I would like to tell you how to draw a van. This lesson can be used by any aspiring artist and child. This drawing guide has nine simple steps to help you draw this vehicle.
I think you know that a van is a vehicle. This vehicle can be used to transport various goods or passengers. It's very comfortable to use the van if you want to go on a trip.
Prepare the drawing materials you need and get down to this easy drawing tutorial.
Materials
Pencil
Paper
Eraser
Coloring supplies
Time needed: 20 minutes
How to Draw a Van
Picture the main part of the van.

To do this, you need to draw a figure using straight vertical, horizontal, and oblique lines.

Add the window outline.

Draw two horizontal lines, four vertical lines, and three sloping lines at the top of the van.

Outline the van top and door.

At the top of the van, sketch a rectangle without a bottom base, and add the door.

Draw the van's wheels.

To do this, draw two identical circles at the bottom of the van.

Depict the inside of the wheels.

To complete this step, add two identical circles inside the previously drawn circles.

Add the headlights.

Draw rectangles and an oval to draw the headlights on the back and front of the van.

Depict a few more elements.

Add the door handle, mirror, and one more door using straight lines and an oval.

Erase the auxiliary lines.

Use an eraser to remove unnecessary lines from the drawing.

Color in the drawing.

To color, this van uses black, grey, red, and shades of blue.
Good job! At this point, this drawing lesson for the van has come to an end. Follow us on social media and don't forget to download the PDF file which includes a short version of this tutorial.
Van Drawing Tutorial: Alternative Technique
To bring the process of drawing a van to automaticity, you need to practice as often as possible and draw many different vans. To do this, I have prepared for you another instruction for drawing this vehicle.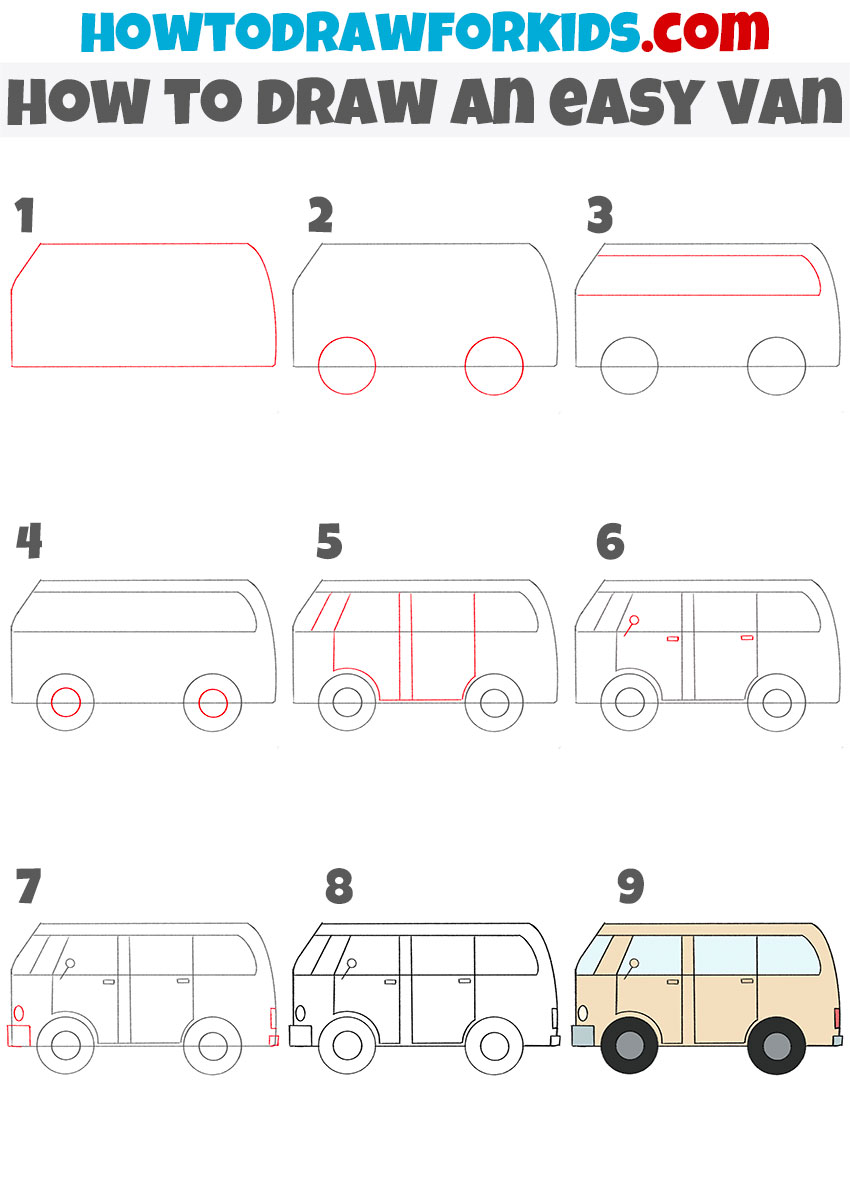 Really Simple Van Drawing Instruction
What if the lessons presented above seemed too difficult for you? In this case, you can always take the simpler route. Let's get down to a really simple way to draw a van.