This instruction is dedicated to the image of the character, and with its help you will learn how to draw Marshmallow from Fortnite.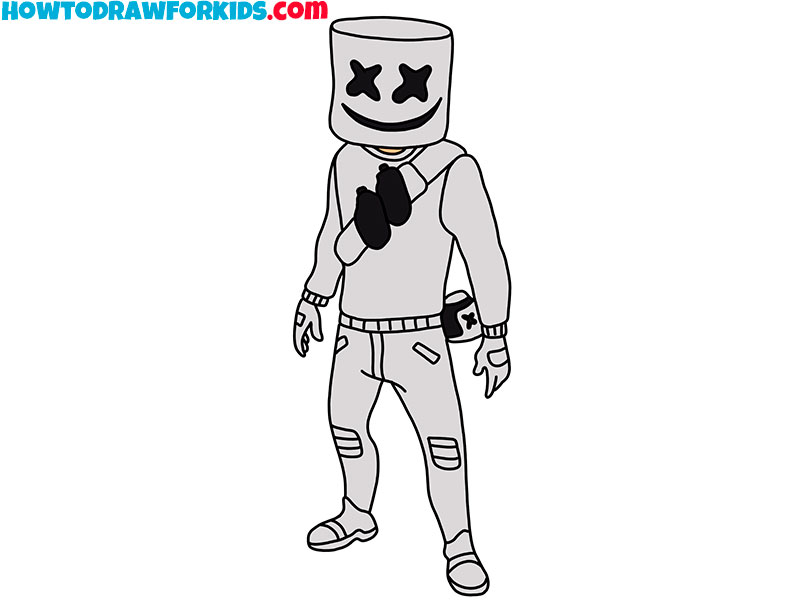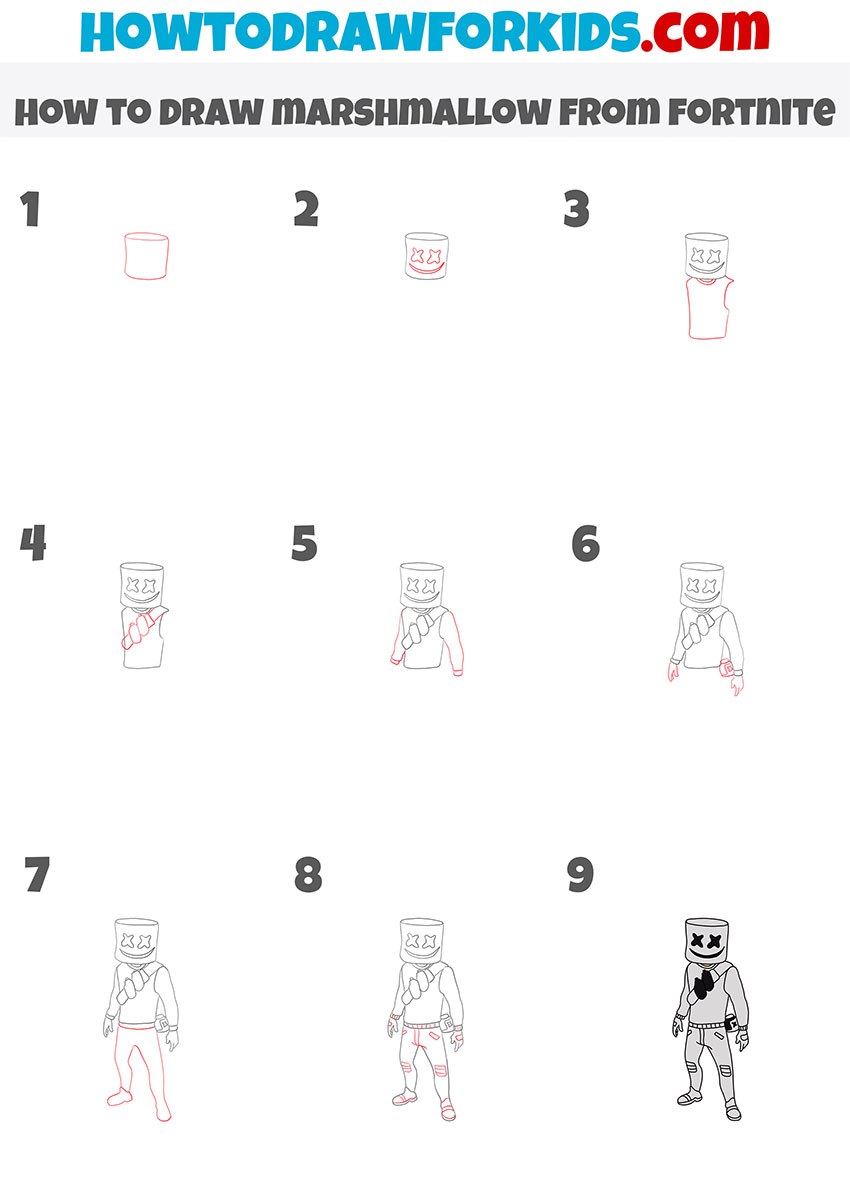 So, I have prepared for you this useful and fascinating drawing lesson, in which I will tell and show you how to draw Marshmallow from Fortnite step by step. You will definitely enjoy this drawing lesson if you are a fan of the Fortnite computer game.
I have developed this instruction in such a way that any novice artist or child can easily cope with it, so there are no too complicated elements in this drawing lesson. By learning how to draw a Marshmallow from Fortnite with the help of this lesson, you can depict it as the main object of your drawing or complement any episode of the game you have drawn.
Prepare the art supplies you need, and then begin to follow this instruction, carefully following my recommendations. I wish you to have a great time and get a beautiful result of your work.
Materials
Pencil
Paper
Eraser
Coloring supplies
Time needed: 30 minutes
How to Draw Marshmallow from Fortnite
Draw the outlines of the head.

The head is shaped like the marshmallow, and to depict this, use curved lines and an oval.

Add the character's facial features.

Draw the mouth inside the outline of the head using arcs, and eyes in the form of thick crosses.

Depict the upper body of the character.

Below the drawn head, draw the outlines of the neck, shoulders, sides, and belt.

Add elements on the torso.

Now draw some curved lines and also add two elements using rounded lines.

Sketch out the character's sleeves.

On the right and left sides of the Marshmallow's torso, draw two sleeves using curved lines.

Depict the hands and an element near the hand.

Draw the fingers on the character's hands, and also draw the jar with the cross drawn on it.

Draw the outlines of the character's legs.

Below the drawn torso, depict the legs pointing in different directions using curved lines.

Add decorative elements.

Now you should add a lot of straight and curved lines on the arms and legs of the character.

Color the drawing.

To color Marshmallow from Fortnite, you can use gray, black, and beige.
I remind you that you can download the PDF file that I have prepared especially for your convenience. This file contains a short version of this lesson and has additional useful training materials. Download this file so as not to lose it and return to this lesson at any time convenient for you.