How to Draw a Cute Kitten
With the help of this lesson you will learn how to draw a cute kitten. This guide will be very simple and interesting.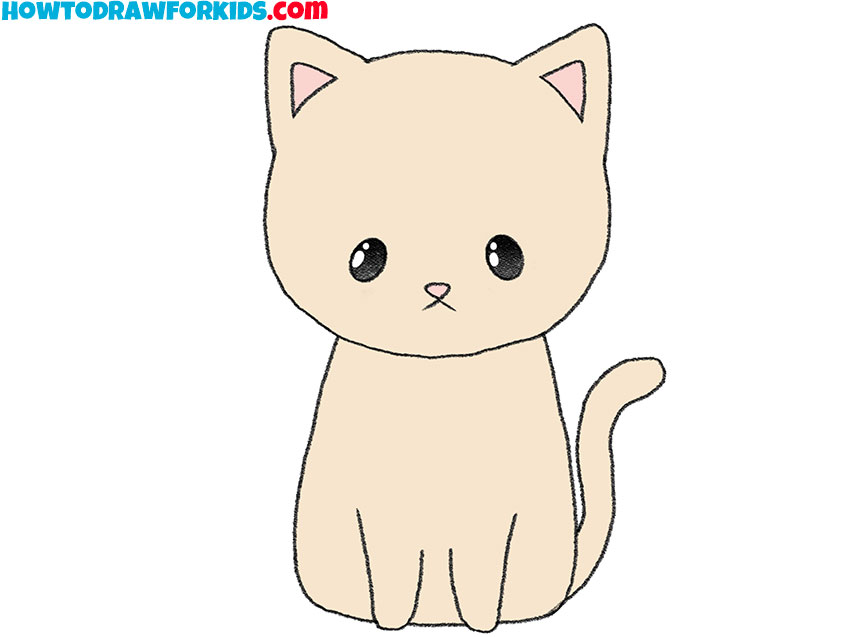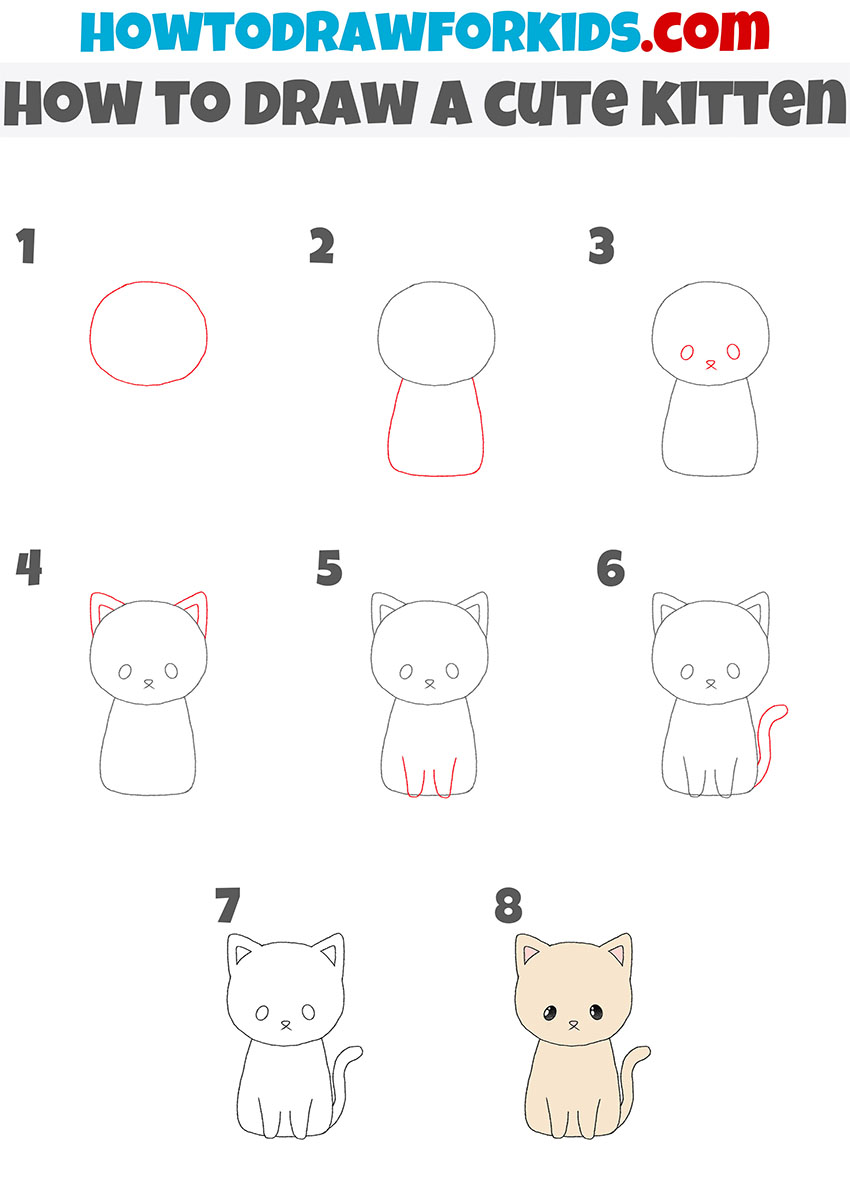 Drawing animals is a fun activity, and I'm happy to offer you another lesson in which I'll show you how to draw a cute kitten step by step. It uses simple lines and a minimum of elements, so you can easily cope with this creative task and get a great result.
The picture shows the kitten in a sitting position. The kitten has a large head, small ears, short paws and a long tail. Try to keep these proportions in your drawing.
Probably, you want to start this lesson as soon as possible, and if all the art supplies are already at the ready, then you can start working. I wish you good luck with this creative task.
Materials
Pencil
Paper
Eraser
Coloring supplies
Time needed: 30 minutes
How to Draw a Cute Kitten
Draw the head.

Determine the size of your drawing and draw the oval-shaped head.

Depict the torso.

Below the head, draw the torso, which has the shape of a trapezoid with rounded corners.

Add elements of the muzzle.

Just below the middle of the head draw two oval-shaped eyes, add the small nose and mouth.

Sketch out the ears.

On the top of the head draw two triangular shaped ears and add the inner parts of the ears.

Draw the front paws.

With the help of curved lines depict two short front paws.

Depict the tail.

Draw the long tail on the side of the body, which is raised up.

Correct inaccuracies.

Correct the mistakes if necessary and remove the extra lines in the drawing.

Color the drawing.

Color the fur with beige. Color the eyes black and add the highlights.
The cute kitten is ready! I hope that you tried your best at each stage of drawing and the kitten looks exactly the way you wanted. You can now download a free PDF file that contains a short version of the lesson and additional training materials. Use this file any time you want to do the lesson again, even if the internet is not available.