In this drawing lesson, you will learn how to draw a narwhal. I am sure that this lesson will be very useful for you.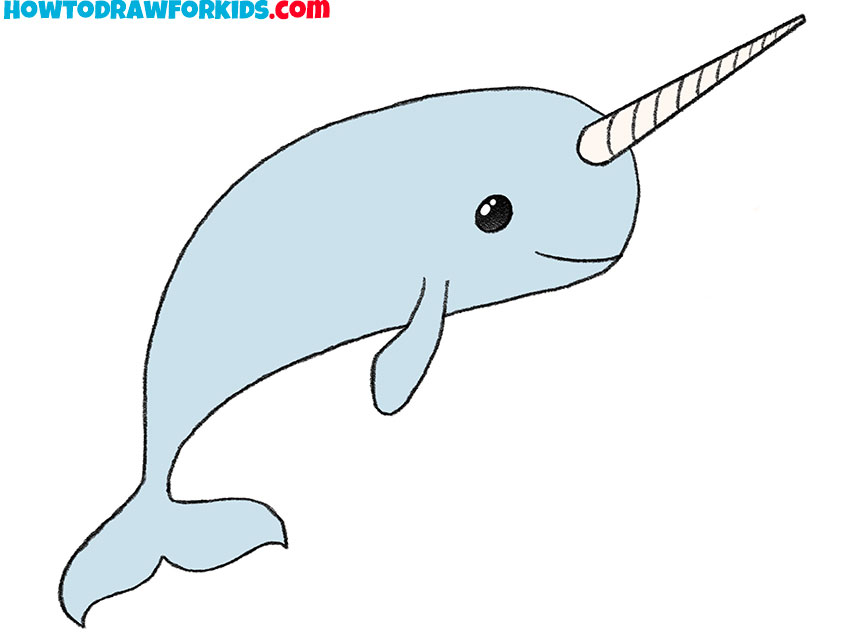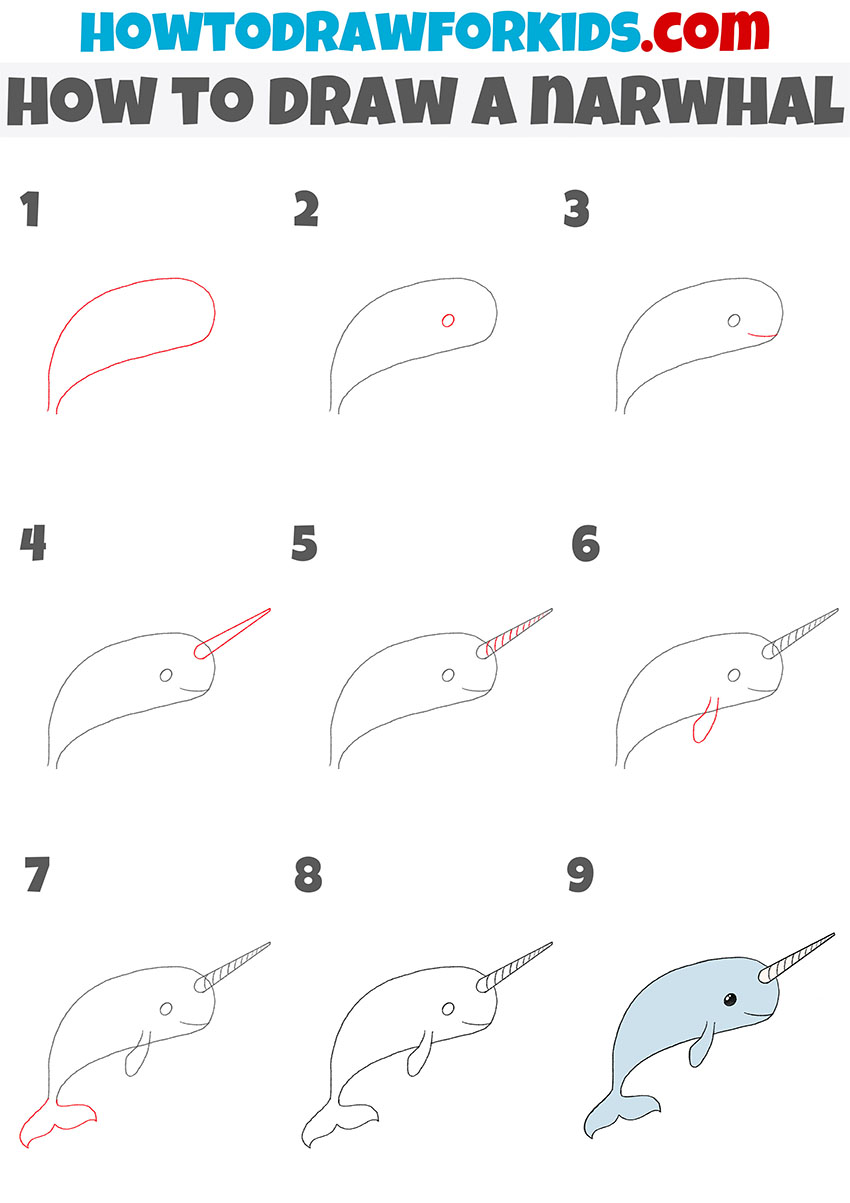 I am glad to offer you a new drawing lesson in which I will tell you how to draw a narwhal step by step. You can apply the knowledge gained in this lesson if you want to draw a seascape or an image of the underwater world.
The narwhal is considered to be a cetacean animal. This animal is also called the sea unicorn. These freedom-loving animals can only be in the wild, that is, in the open ocean.
During this step-by-step instruction, you will first draw the outline of the narwhal's torso, then add its facial features, horn and tail.
Materials
Pencil
Paper
Eraser
Coloring supplies
Time needed: 30 minutes.
How to Draw a Narwhal
Draw the outlines of the body of the narwhal.

To complete this simple step, you will need to draw one long, curved line.

Sketch out the eye.

In front of the previously drawn torso, depict one oval.

Depict the mouth.

Below the previously drawn eye, also in front of the torso, add one small arc.

Draw the outline of the narwhal horn.

Depict two straight lines in the upper part of the body and connect them with a single arc.

Add details.

Inside the previously drawn horn, add many curved lines of varying lengths.

Sketch out the fin.

In the lower part of the body of the narwhal, depict one fin using a curved line.

Add the tail of the animal.

Continue the outline of the narwhal's torso using curved lines.

Correct inaccuracies.

Use the eraser to remove extra auxiliary lines.

Color the drawing.

To color the narwhal, use blue, black and light gray.
This fascinating lesson in which you learned how to draw a narwhal step by step has come to an end. I hope that you did great work with this task, and now you know how to draw this sea animal.
Don't forget to leave your comment on this drawing lesson and also share it with your friends. I will also be glad to see you among our subscribers in social networks.
For your convenience, I have prepared a PDF file with a short version of this tutorial, as well as some additional useful materials. By downloading this PDF file, you can return to this lesson at any time, even if you are not connected to the Internet.