Today, in this lesson, I will show in detail how to draw a mom. Here you will practice drawing a person's face.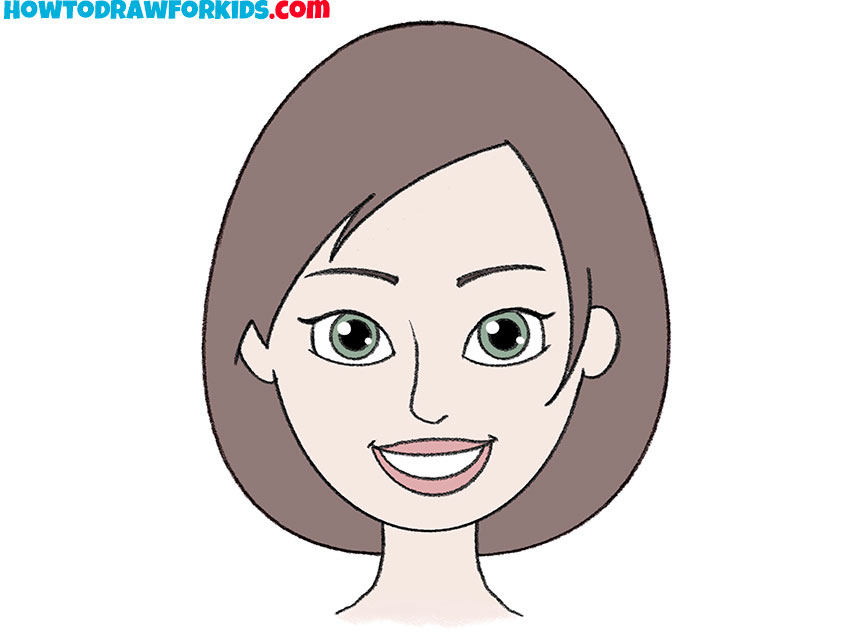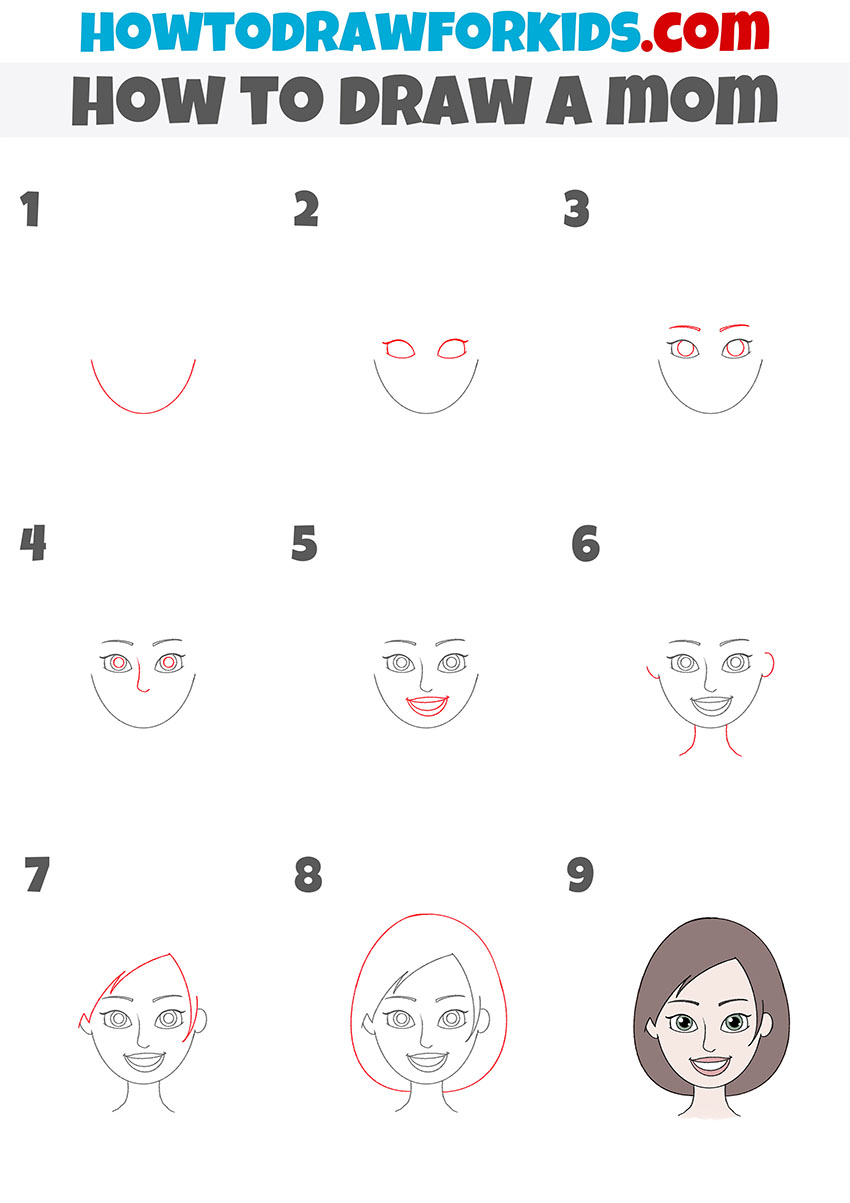 Here is a simple instruction that shows you how to draw a mom step by step. Of course, each of you has your own mom, who looks completely different and only a generalized image is presented here.
Mom is the closest person who takes care, gives love and affection to her children. Mom's face is the most recognizable and dear. It depicts the face of a beautiful woman who smiles and thus evokes pleasant emotions.
This walkthrough will use simple lines and a minimum of elements, so you can easily complete this task. Memorize all the drawing steps so that in the future you can easily draw any other female face.
Materials
Pencil
Paper
Eraser
Coloring supplies
Time needed: 30 minutes
How to Draw a Mom
Draw an oval for the face.

Sketch out a smooth, rounded line.

Add the outer outline of the eyes.

Depict two eyes of the same shape as in the example.

Add the eyebrows and iris.

Sketch out thin eyebrows above the eyes. Draw a circle inside each eye.

Draw the pupils and nose.

Depict the pupil in the center of the iris. Using a curved line, draw the nose.

Sketch out the mouth.

With the help of smooth curved lines, draw the upper and lower lips.

Draw the ears and neck.

Add the ears to the sides of the head. At the bottom, draw the neck using two curved lines.

Depict the bottom outline of the hair.

Sketch out spiky strands of hair at the temple and forehead.

Add the rest of the hair outline.

With the help of a smooth line, draw the rounded hairstyle.

Color the drawing.

You can to choose any colors.
I suggest you save the short version of the lesson as a PDF file. This will help you return to the lesson at any convenient time.