Today, I will show you how to draw a hummingbird step-by-step. In this lesson, you will get useful skills.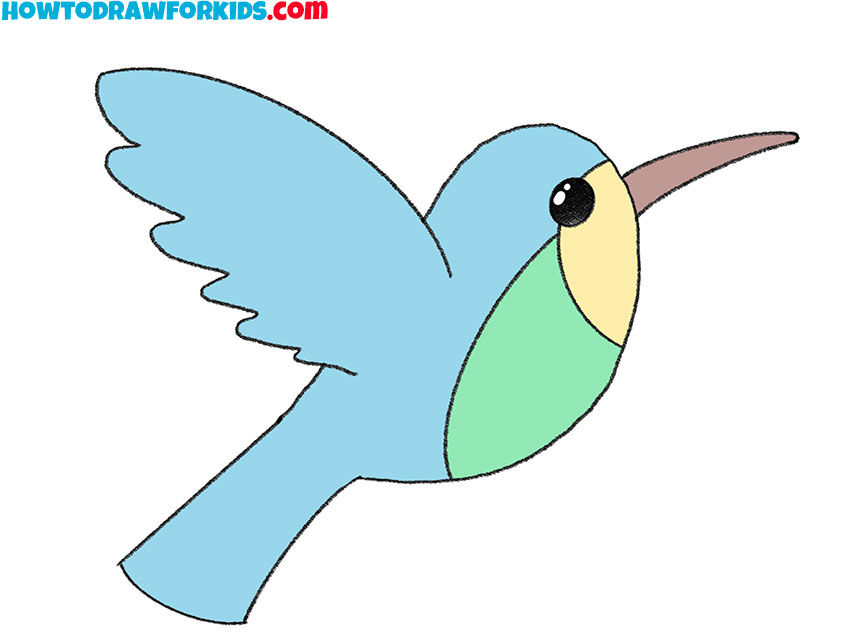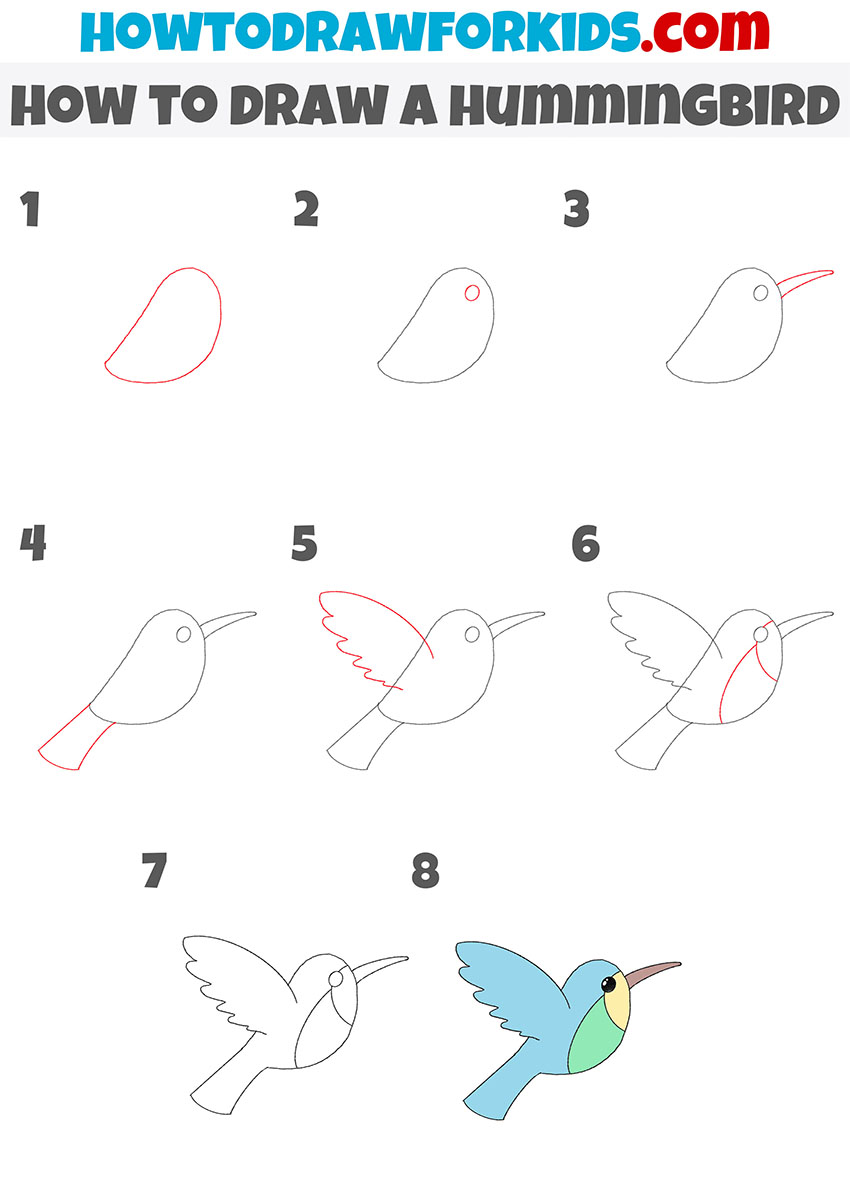 I suggest you complete a new, interesting lesson in which you will learn how to draw a hummingbird. This is the smallest bird on our planet. There are many species of these amazing birds, which differ in size and color.
The hummingbird flutters easily from flower to flower and resembles an insect in its appearance. The hummingbird has an unusual wing structure and is the only bird that can fly backwards or upside down.
The hummingbird flies very fast and thus covers long distances in a short time. On a day, a hummingbird consumes a large amount of food, this is even more than its own weight.
I hope you will have a lot of fun drawing hummingbirds. This is easy to do with accessible instructions. Now, you only have to follow eight simple steps to learn how to draw a hummingbird.
Materials
Pencil
Paper
Eraser
Coloring supplies
Time needed: 30 minutes.
How to Draw a Hummingbird
Draw the outline of the body.

The head and torso are one object, there is a slight bulge in the tail area.

Sketch out the eye.

Depict a small, even oval.

Depict the beak.

The hummingbird has the long, thin and slightly curved beak.

Add the tail.

Using a few smooth lines, draw the wide tail.

Draw the wing.

With a rounded line depict the top of the wing and with a wavy line draw the bottom.

Detail the color.

With smooth lines, mark the contour where the color of the plumage will be different.

Correct inaccuracies.

Remove extra lines with the eraser and correct mistakes.

Color the hummingbird.

Use some of the brightest colors for drawing.
As a reminder, you can download the short version of the lesson as a PDF file for free. Download the file and complete the lesson at any convenient time.