In this lesson you will learn how to draw a spray. I promise that this tutorial will be very easy for you and will help you improve your artistic skills.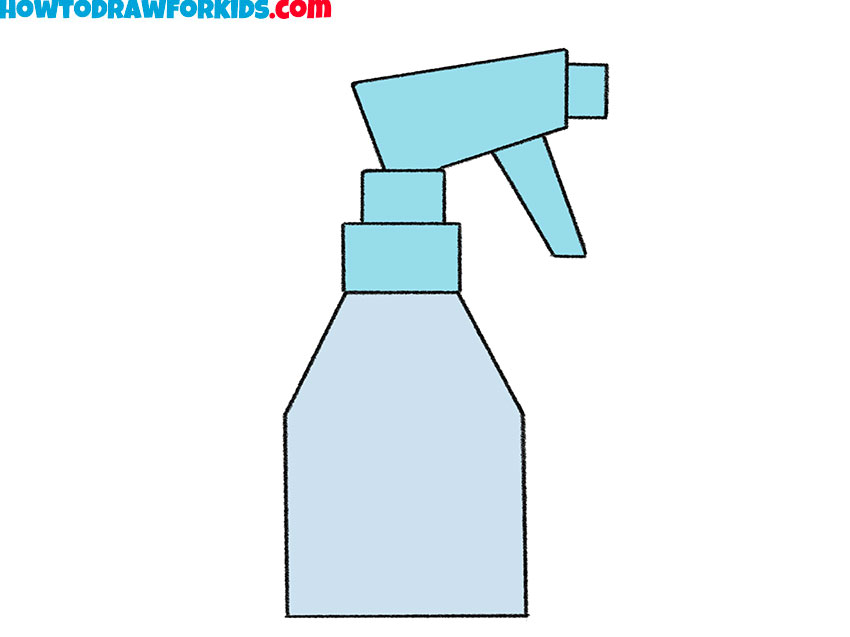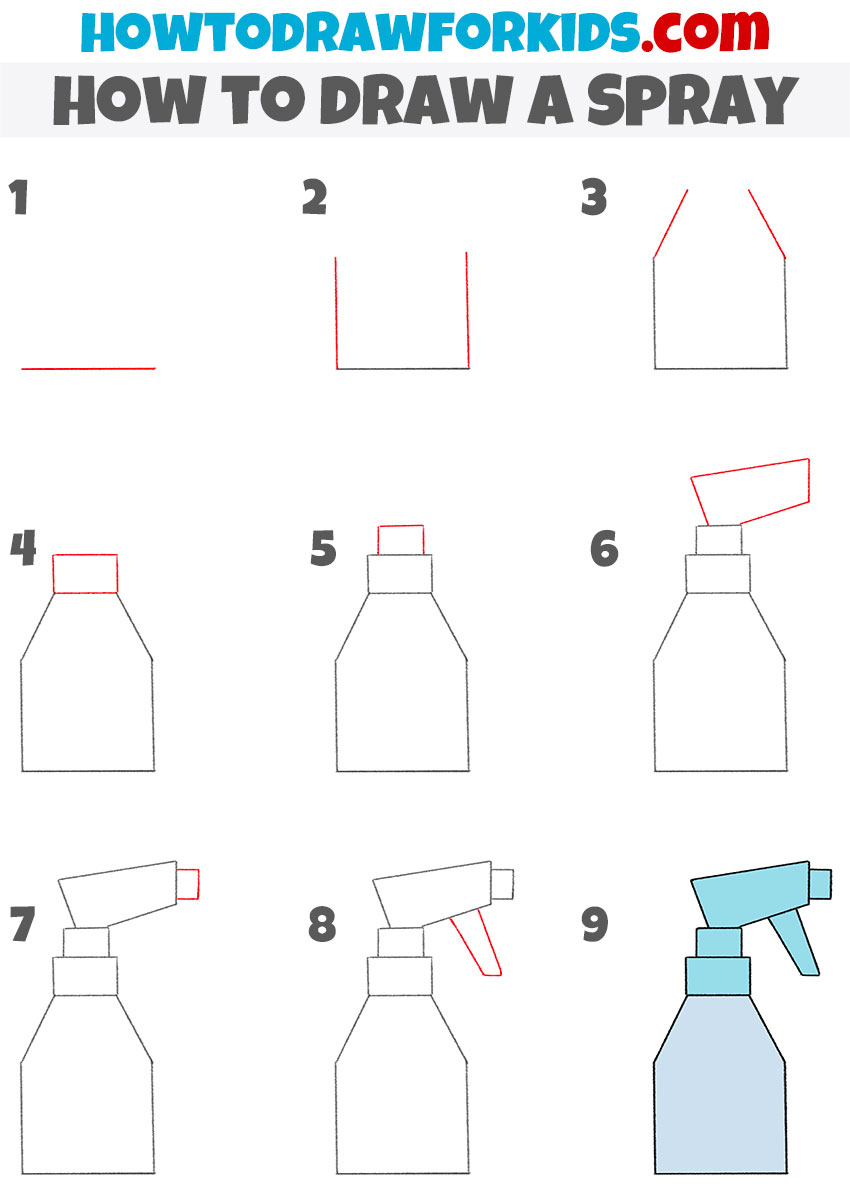 So in this lesson, I would like to tell you how to draw a spray. The drawing object in this lesson is a household item that each of you probably knows about. This lesson consists of nine very simple steps that any child or beginner can do.
The spray is a liquid that is forced out of a special container under pressure so that it becomes a mass of small liquid drops like a cloud.
So to begin the following steps you first need to prepare your drawing materials.
Materials
Pencil
Paper
Eraser
Coloring supplies
Time needed: 21 minutes.
How to Draw a Spray
Draw the bottom of the spray.

This step will be very easy for you because you should only draw one straight horizontal line.

Add the sides of the spray.

To do this, draw two straight vertical lines of the same size.

Depict the bottleneck of the spray.

Continue the previously drawn lines with two oblique straight lines.

Add the lid.

Outline a rectangle at the top of the spray you have drawn.

Add one more element.

Above the rectangle, draw a figure similar to a rectangle without one side.

Start painting the sprayer.

Draw a figure consisting of straight lines of different sizes.

Complete drawing the sprayer.

Depict the detail as a rectangle without one side.

Draw the handle of the spray bottle.

To draw this element you should use straight lines.

Color the drawing.

You should use shades of blue to color the spray you have drawn.
At this point, this spray drawing lesson has come to an end. Share your impressions of this tutorial in the comments. I would be pleased to know if you were able to complete this lesson. If you enjoyed this lesson, please share it with your friends. Also, don't forget to subscribe to us on social media and download the PDF file containing the short version of this lesson.