How to Draw a Sitting Person
Today, in this tutorial, you will learn how to draw a sitting person in just nine easy steps with helpful tips.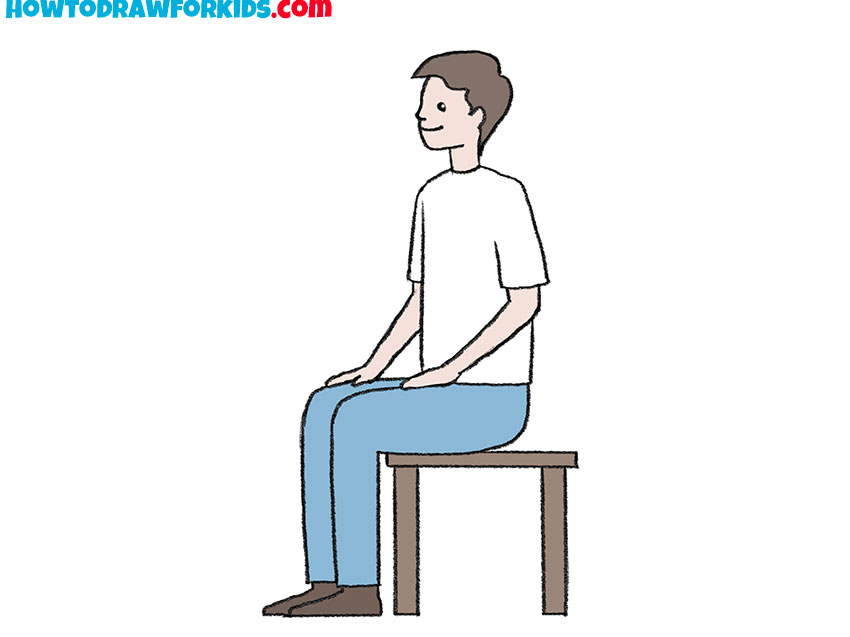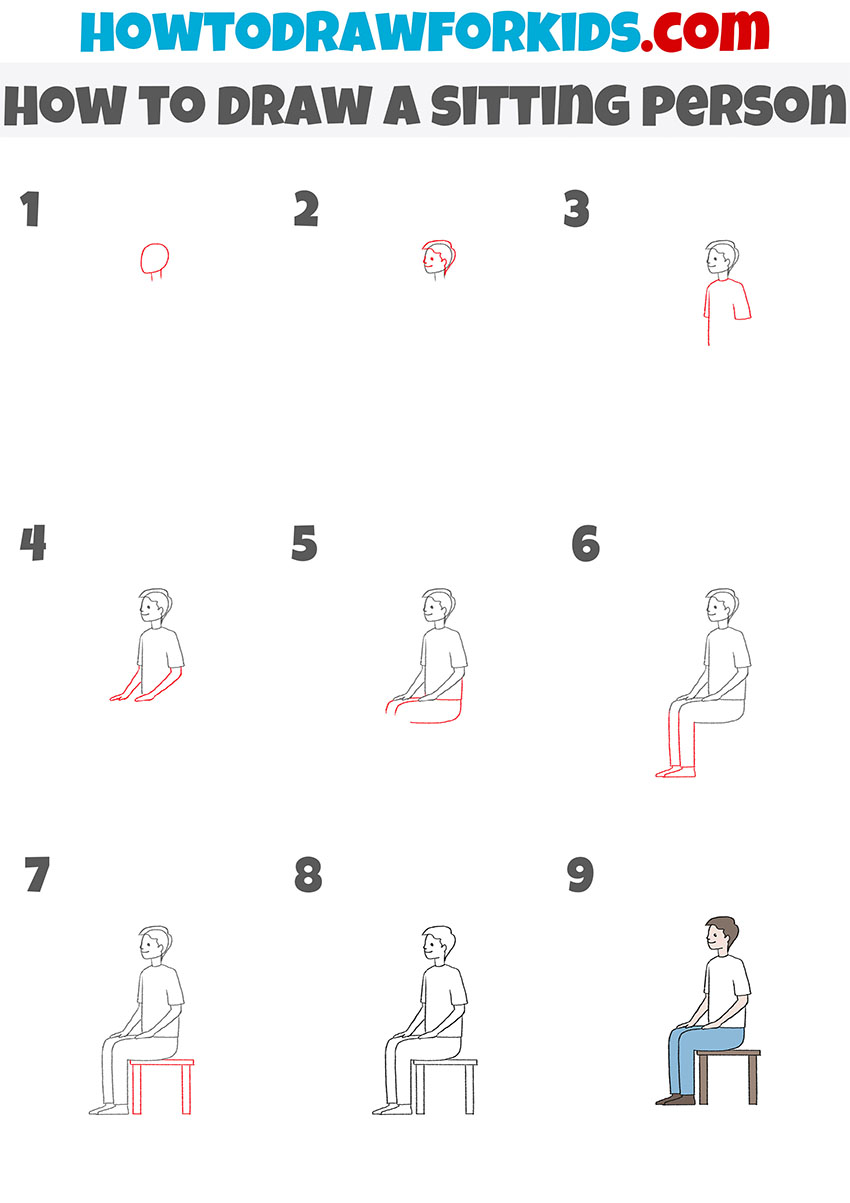 I invite you to complete another interesting lesson in which you will learn how to draw a sitting person. Undoubtedly, this lesson will be useful for you, and you can use the acquired skills in the future.
Now you have to complete a fascinating lesson in which I will show in detail how to draw a sitting person. If you master this lesson well and remember all the drawing steps, you can easily draw a human figure if necessary.
For example, you can draw a person in a city landscape or in any other situation. The picture shows a teenager who is sitting on a low chair. The teenager has a straight back and hands on his knees. Try to correctly depict this pose in your drawing.
For coloring clothes, you can choose the same colors as in the example or paint the clothes of a seated person in any other colors. If you have all the art supplies at the ready, then you can start the lesson.
Materials
Pencil
Paper
Eraser
Coloring supplies
Time needed: 30 minutes
How to Draw a Sitting Person
Draw the head.

The top of the head is rounded, and the chin is pointed. Draw the neck at the bottom.

Add the hair and facial features.

Depict the eyes, nose and mouth. With smooth lines, draw the hair on the head.

Depict the T-shirt.

Use smooth, even lines to depict short sleeves and the belly.

Sketch out the arms.

Both arms are slightly bent at the elbow joint.

Add details.

Draw the rest of the T-shirt and the top of the legs.

Depict the bottom of the legs.

Legs are close. Add the shoes at the bottom.

Draw the chair.

The chair has the simplest shape and here you only need to draw two legs and the seat.

Correct inaccuracies.

Compare your drawing with my example and correct any inaccuracies.

Color the sitting person.

You can choose any colors for your drawing.
By tradition, at the end of the lesson, I have prepared a PDF file for you, in which you will find a brief instruction and additional useful materials. Rather, download the file and enjoy drawing at any convenient time.