If you want to learn how to draw a seagull quickly, then you will really enjoy this step-by-step lesson with useful tips.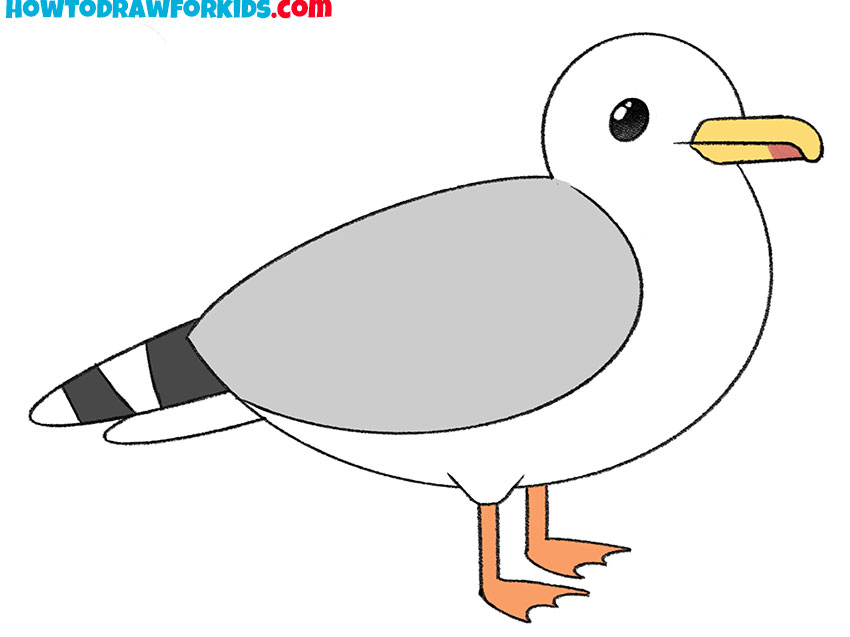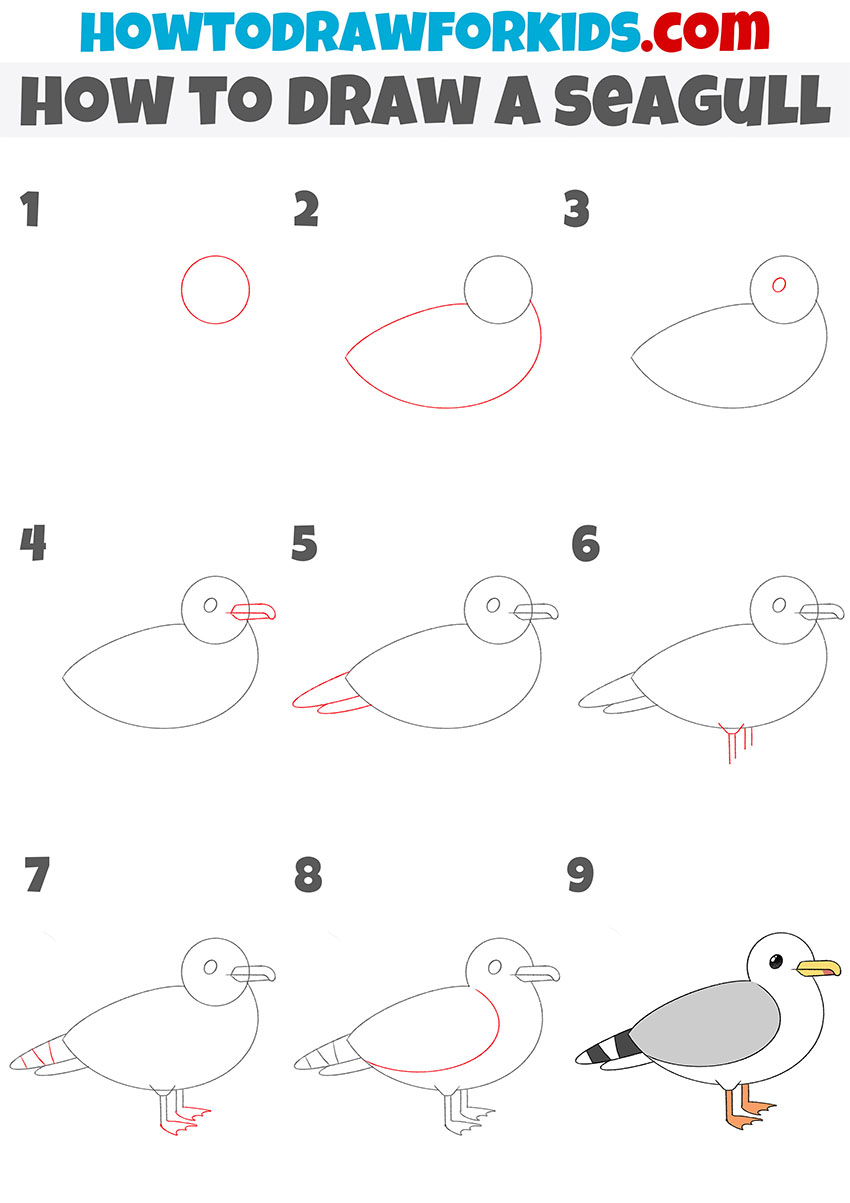 In this lesson, I want to show you how to draw a seagull. I am sure that the lesson will be useful for you and the acquired skills will definitely come in handy when creating new beautiful drawings.
I suggest you complete a new, interesting lesson in which I will show you how to draw a seagull. A seagull is a seabird that lives near the sea, but sometimes you can see a seagull on water bodies.
The picture shows the most common seagull, which is most common. The gull has white plumage on its belly, gray wings and a long beak that is slightly bent downwards, there are swimming membranes on its legs.
In order to draw a seagull, you must carefully follow each drawing step and carefully draw all the lines, as shown in the instructions. You can use the acquired skills in the future when you want to draw other birds.
Materials
Pencil
Paper
Eraser
Coloring supplies
Time needed: 30 minutes
How to Draw a Seagull
Draw the head.

Sketch out a straight circle.

Depict the torso.

From the head, draw down smooth lines to depict the torso of the same shape as in the example.

Sketch out the eye.

To do this, draw a small oval.

Add the beak.

The beak consists of two elements, the upper part of the beak is slightly bent down at the end.

Draw the tail.

With smooth curved lines, depict the tail, which consists of two elements.

Add the top of the paws.

Use straight lines to draw two paws.

Add details.

Draw the bottom of the paws and detail the tail.

Depict the outline of the wing.

Sketch out a smooth, rounded line along the body.

Color the seagull.

You will need gray, black, yellow and orange.
Now you can download a free PDF file that I have prepared especially for your convenience. This file contains a short version of the lesson and additional useful materials.