Tutorial on How to Draw Sonic From the Video Games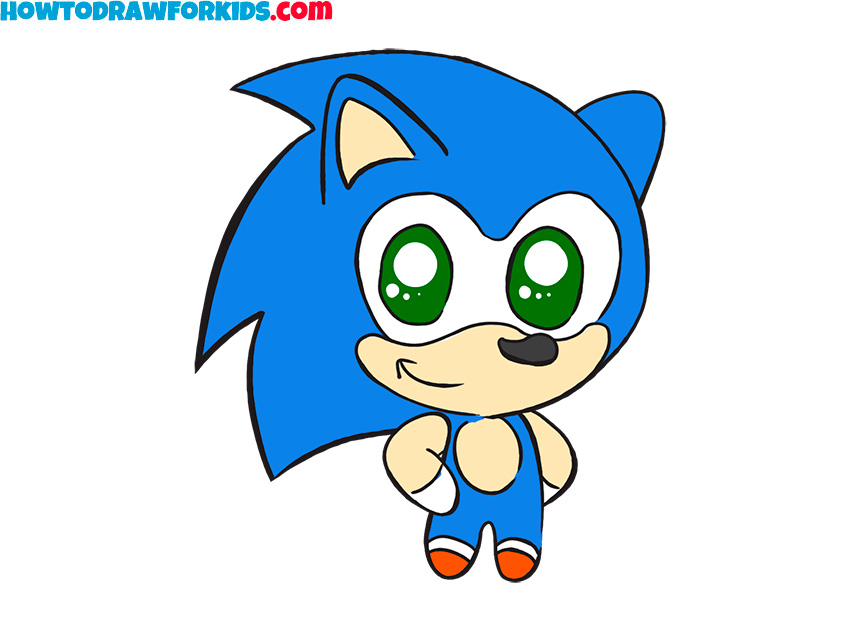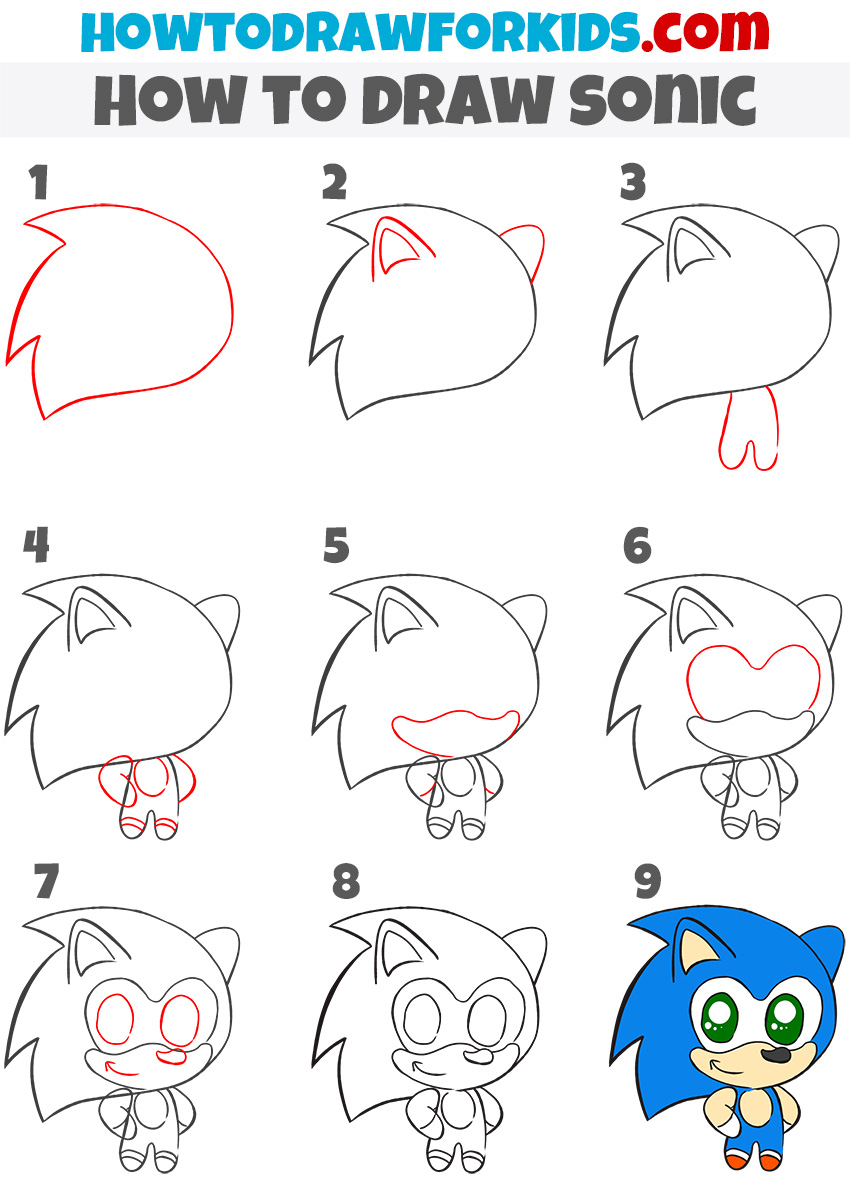 In this guide on how to draw Sonic, I decided to use a simplified version of this character. I do this so that the young artist does not face difficulties in the process of sketching.
But of course, you can give Sonic a look more similar to the original. To do this, simply make the torso a little larger and the head a little smaller.
Also, to make your Sonic drawing look more like the prototype from the game, make the legs and arms a little longer and thinner.
But as you can see, we are creating a more simplified version of this famous character here. The style in which we will be working today is called chibi.
Materials
Pencil
Paper
Eraser
Coloring supplies
Time needed: 40 minutes
How to Draw Sonic
Sketch out the outlines of the head.

Try to repeat as accurately as possible the outlines of Sonic's unusual head.


Draw the ears.

The ears look like pointed triangles.


Draw the torso and legs.

Note that this part of the body is significantly smaller than the head.


Draw the arms.

After drawing the arms, sketch out the patterns on Sonic's chest and legs.


Detail the drawing.

Draw patterns at the bottom of the head and on the arms.


Draw the eyes of Sonic.

The outlines of the eyes look like a large and flowing "M".


Detail the face.

Draw Sonic's pupils, nose, and smiling mouth.


Erase the guidelines.

After getting rid of the auxiliary lines, trace Sonic to make him more cartoonish.


Color Sonic.

Use blue, green, beige, red, and gray. Leave white highlights in the eyes.

I hope this Sonic drawing lesson was simple and interesting for you. If so, don't forget to download the PDF version of the tutorial which includes the steps of this instruction, a coloring page, tracing worksheet, and grid drawing worksheet.