In this tutorial, I will show you how to draw Winnie the Pooh – a teddy bear and a character of the English writer Alan Milne.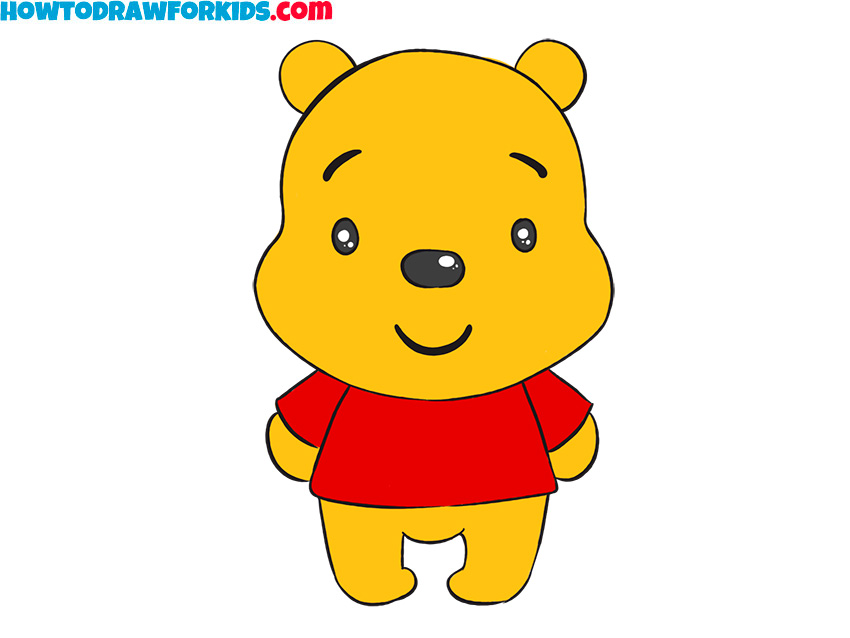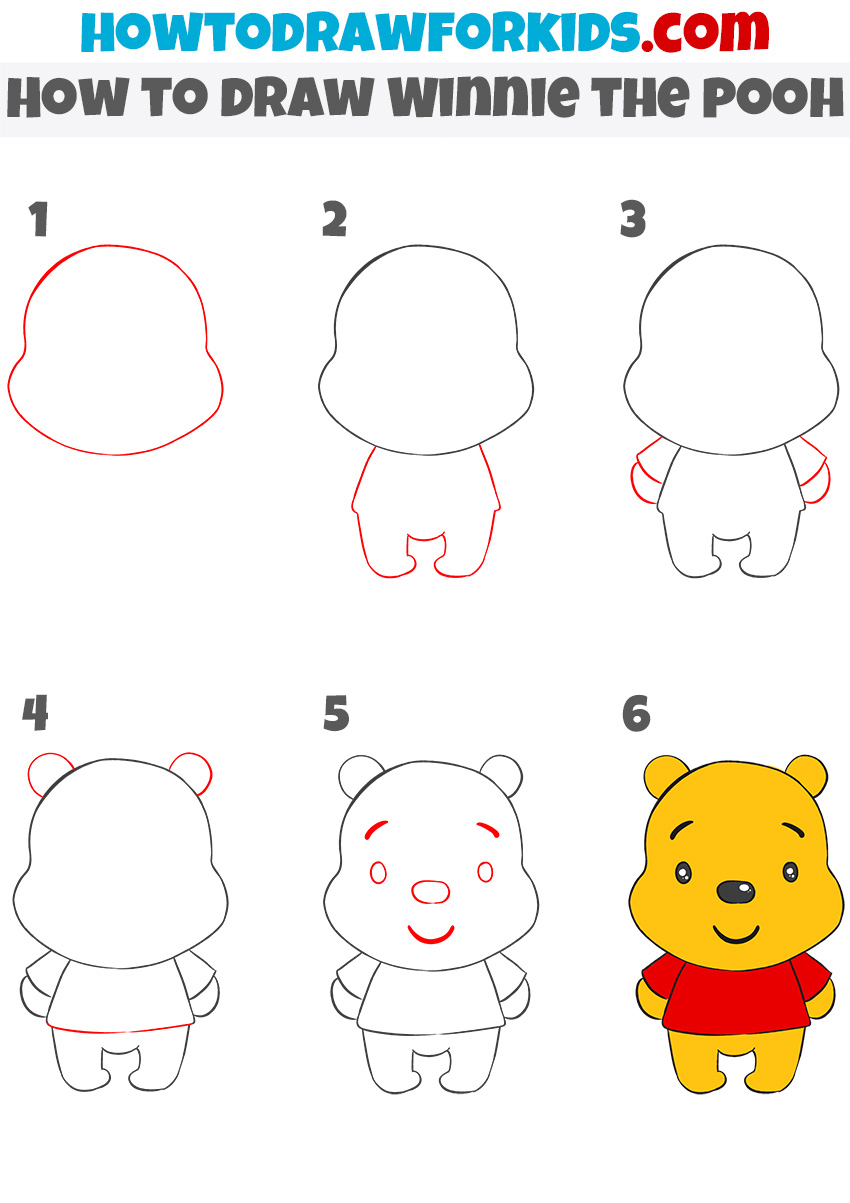 In this tutorial on how to draw Winnie the Pooh, I decided to show you the most simplified version of drawing this wonderful character.
I deliberately reduced the number of details and made their outlines as simple as possible. This will allow even the most inexperienced artist to be able to cope with the task at hand.
By the way, if you noticed, Winnie the Pooh in my lesson is made in chibi style. To make this character look more like the original, make the head a little smaller and the torso a little larger.
You are ready? If so, let's get started!
Materials
Pencil
Paper
Eraser
Coloring supplies
Time needed: 35 minutes.
How to Draw Winnie the Pooh
Sketch out the outlines of the head.

The outlines of the head of Winnie the Pooh are similar to the outlines of a pear.


Sketch the torso and legs.

Note that the heights of the torso and legs are approximately equal to the height of the head.


Sketch the arms.

First sketch out the outlines of the sleeves, then the rounded arms of Winnie the Pooh.


Detail the drawing.

Draw the rounded ears and the horizontal line of the T-shirt.


Add the facial details.

Draw the eyes first, then the eyebrows, oval nose, and mouth of Winnie the Pooh.


Color Winnie the Pooh.

Use yellow for the body, red for the T-shirt, and gray for the nose and eyes.

Winnie the Pooh's drawing lesson was simple, right? Write your opinion about this in the comments section. Also, don't forget to download the PDF version of this tutorial. There you will find the steps of this instruction, a coloring page, tracing worksheet, and grid drawing worksheet.