In this tutorial, you will learn how to draw an elk. Start this simple lesson and enjoy the drawing process!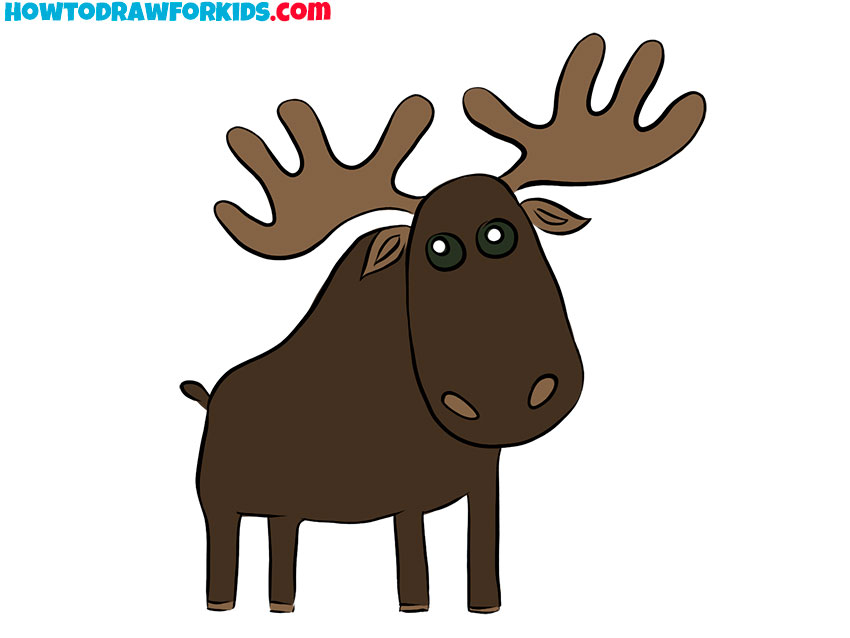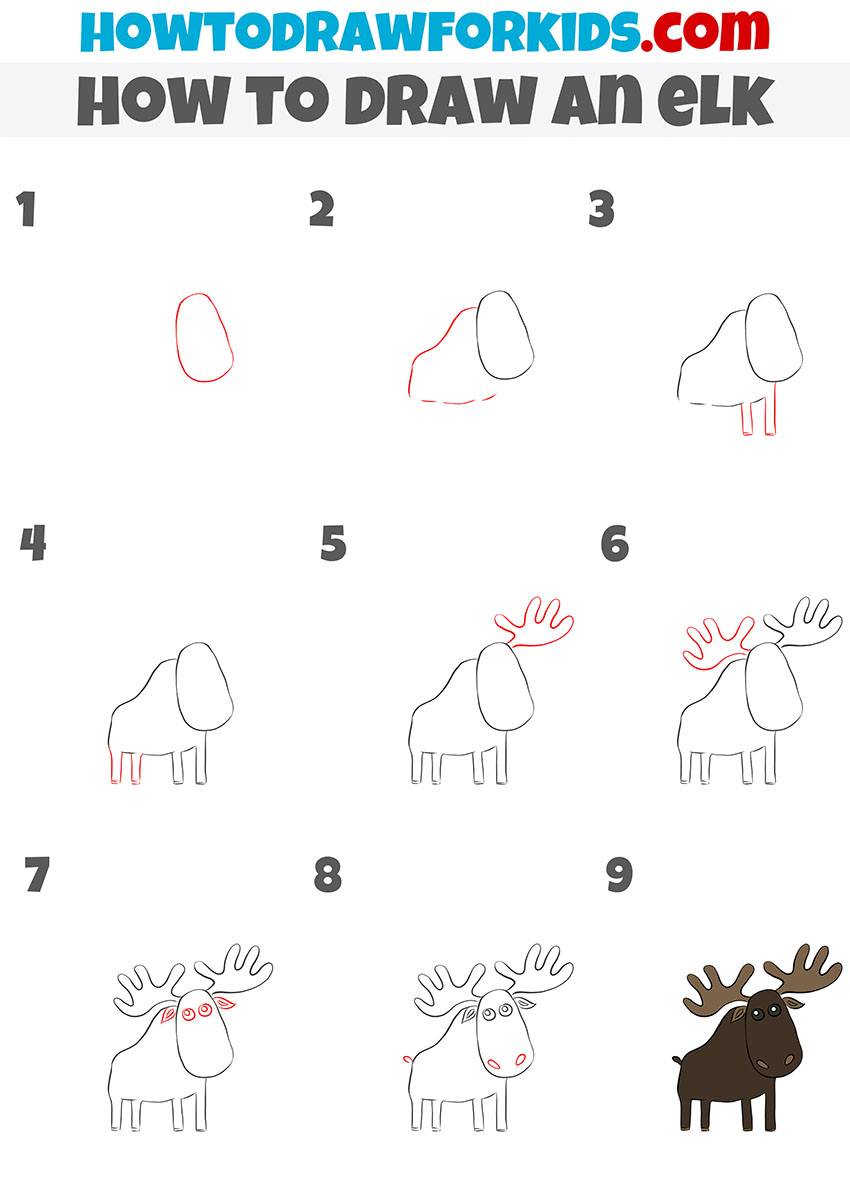 In this tutorial, I will show you how to draw an elk. This is a rather large cloven-hoofed animal. The elk is called the mighty and noble master of the forest.
The elk has a short body, powerful legs, a long head, and huge wide horns. The elk's head has a special structure, the nose has a hump and the upper lip is larger than the lower one. In general, the elk has a funny and slightly awkward appearance.
In this illustration, the elk is made in a cartoon style. This tutorial is adapted for children and aspiring artists, so simple lines that are easy to repeat are used here. Be careful at every stage of your drawing, and you will get great results.
Materials
Pencil
Paper
Eraser
Coloring supplies
Time needed: 25 minutes
How to Draw an Elk
Draw the head.

The head has the shape of an oval, in which the lower part is wider.

Depict the torso.

Draw the outline of the back and belly. Leave open spaces for the legs.

Add the two front legs.

Use straight lines to draw the legs.

Depict the hind legs.

Repeat the previous step and draw the hind legs.

Sketch out the horns on one side.

On the right, using a smooth line, draw large horns in the same shape as in the example.

Add the horns on the other side.

Depict the horns in the same shape, but on the left side.

Draw the ears and eyes.

Sketch out small ears below the horns. Depict round eyes and highlights inside the eyes.

Add details.

Sketch out the nostrils and tail.

Color the elk.

You will need several shades of brown.
Another lesson is over, and now you can draw an elk. You can improve your drawing and draw the environment for the elk. These can be shrubs and trees in the background.
You can download the PDF file for free, which I have prepared for your convenience. In this file, you will find a short version of the tutorial and additional tools. Thanks to this, you can repeat the lesson even if there is no Internet access.