How to Draw an Arctic Wolf
I bring to your attention a drawing lesson in which I will show you how to draw an Arctic wolf. I'm sure this tutorial will be very helpful.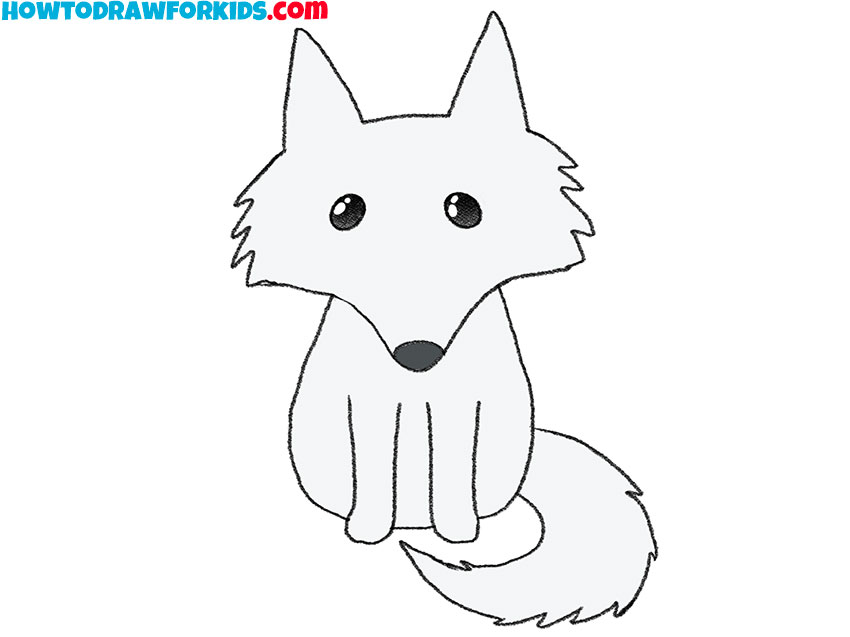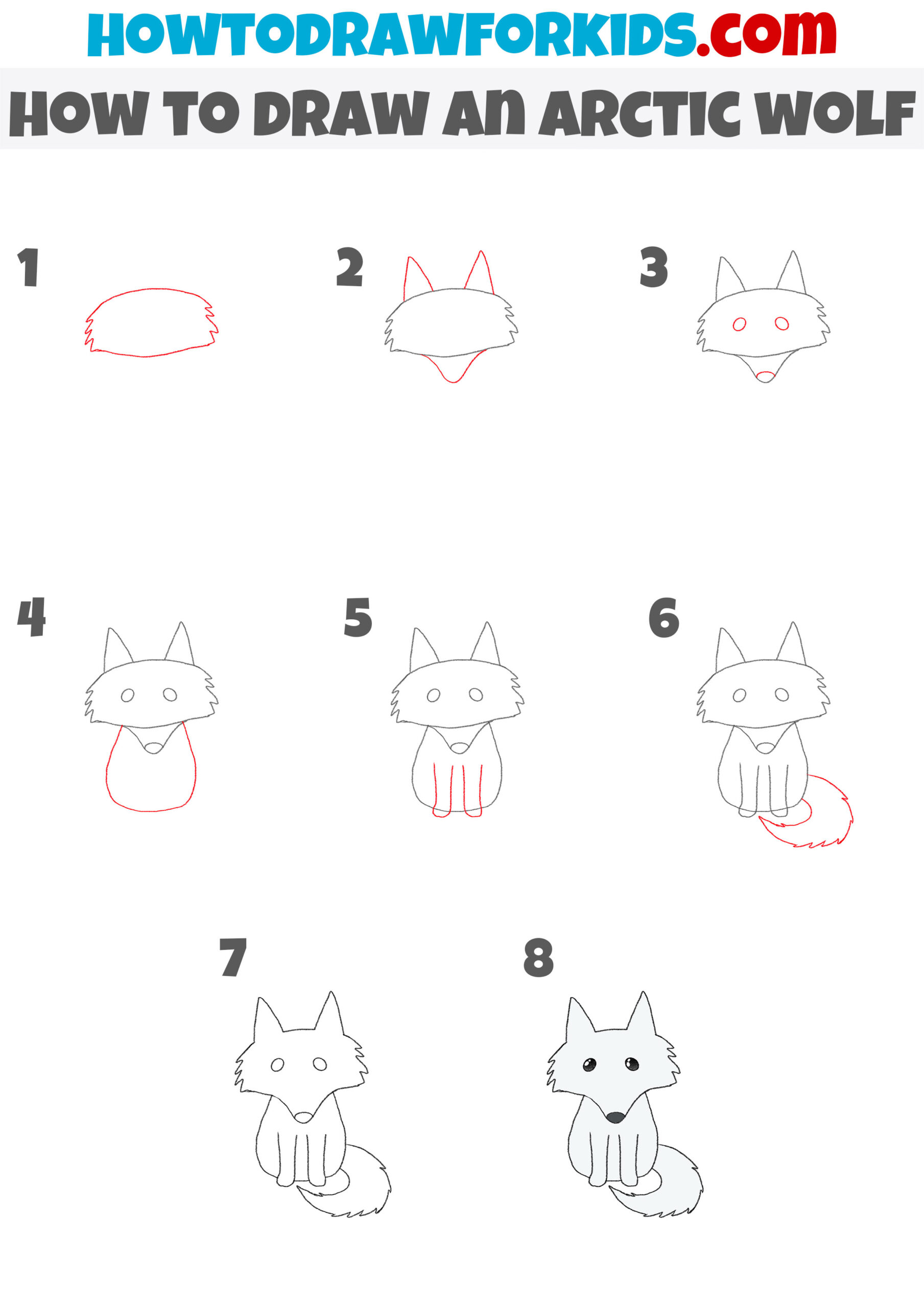 With the help of clear and accessible instructions, you will learn how to draw an arctic wolf. If you master this lesson, you will improve your skills in drawing animals and have a good time.
The Arctic wolf is an intelligent and strong predator that can survive in the coldest climates. This animal has a thick fur, and thus escapes from strong winds. The Arctic wolf differs from its relatives in its large weight and light fur color.
In this lesson you will draw a polar wolf in a sitting position. Here is the easiest way to draw and if you master it, you can easily draw which other animals that look like a wolf. Now get all your art supplies ready and get to work.
Materials
Pencil
Paper
Eraser
Coloring supplies
Time needed: 30 minutes
How to Draw an Arctic Wolf
Draw the top of the head.

Add the wide part of the head with smooth lines and add spiky strands of the fur on the sides.

Depict the ears and the bottom of the muzzle.

Draw the pointed ears and the front of the muzzle, which also has a pointed shape.

Add elements of the muzzle.

Depict two eyes in the shape of an oval and draw the nose at the bottom.

Sketch out the torso.

Below the head, add the small torso as shown in the example.

Depict the front paws.

Draw two small short paws that are located side by side.

Draw the tail.

On the side of the body, add the fluffy tail turned towards the front of the body.

Correct inaccuracies.

At this stage, you need to carefully erase the guidelines.

Color the drawing.

For coloring fur, use a light gray color. Color the eyes and nose black.
Do not forget to subscribe to us on social networks so as not to miss new exciting drawing lessons. Finally, I suggest you download a PDF file that contains a short simplified instruction and additional materials necessary for the effective implementation of this lesson.