A new drawing lesson on how to draw a pumpkin is ready. This tutorial consists of eight very simple steps that any child and beginner can easily handle.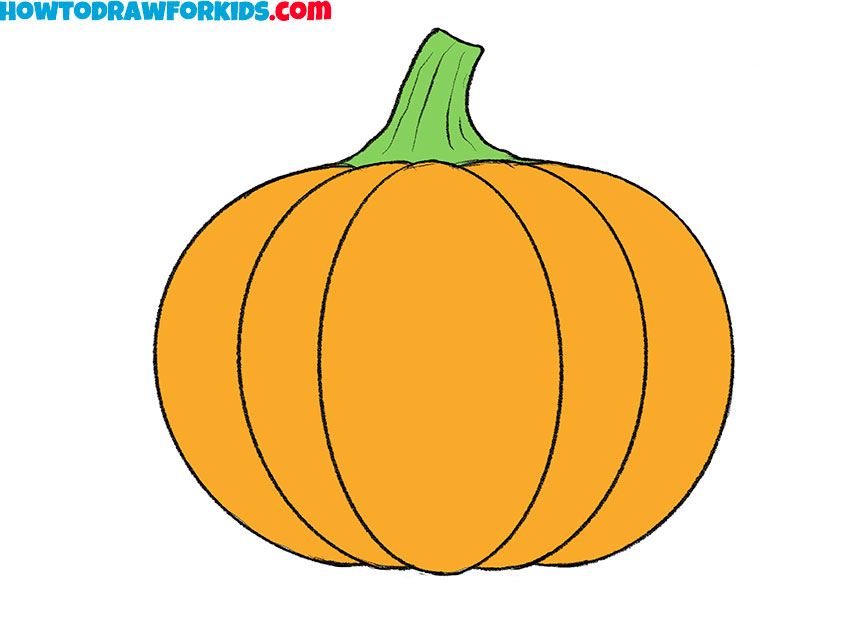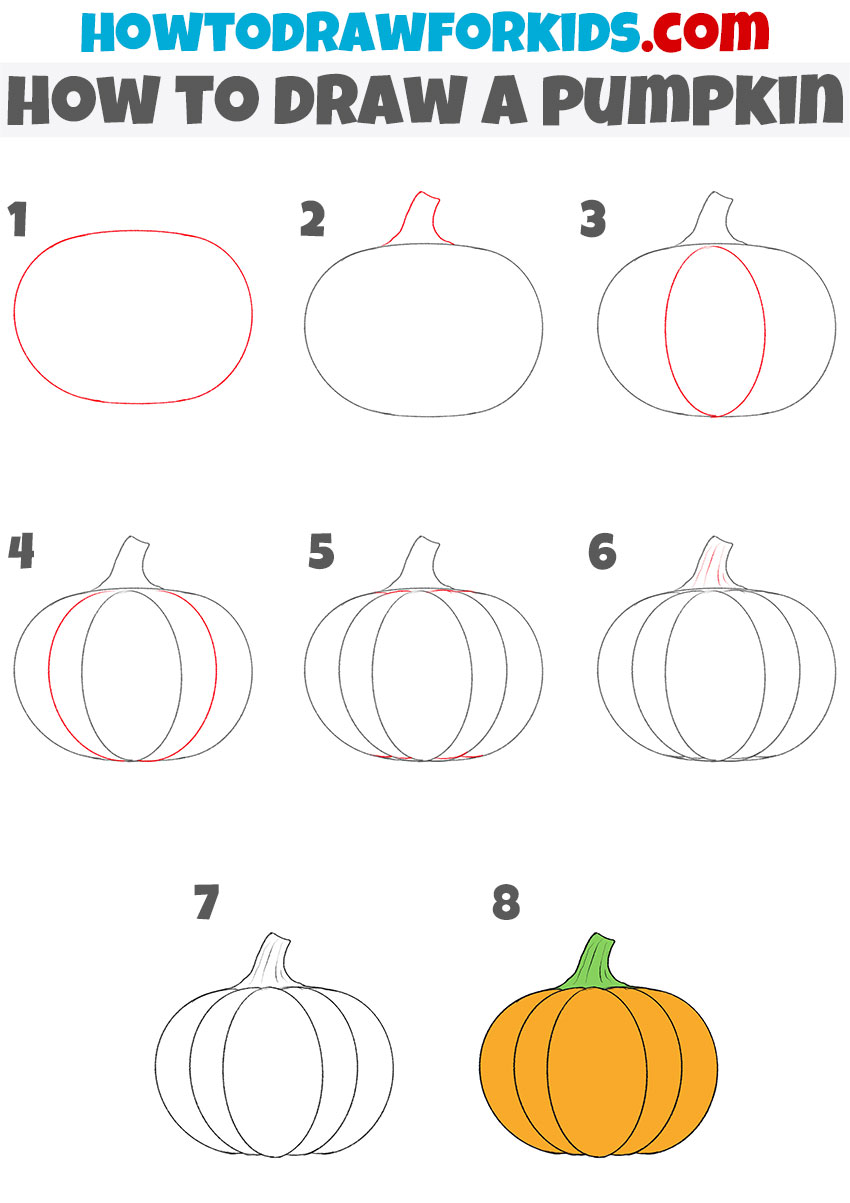 In this lesson, I would like to show you how to draw a pumpkin step by step. If you like pumpkins, you are sure to enjoy this lesson very much. This drawing lesson is a great way to help you improve your skills as an artist.
A pumpkin is a cultivar of winter squash that is round with smooth, slightly ribbed skin and is most often deep yellow to orange in coloration. There are so many different recipes for delicious dishes using pumpkin. It is also considered a great seasonal decoration for the home.
If you're ready, let's start drawing the pumpkin step by step.
Materials
Pencil
Paper
Eraser
Coloring supplies
Time needed: 20 minutes
How to Draw a Pumpkin
Draw the outline of the pumpkin.

Depict it as a figure that looks similar to an oval. use a curved line.

Add the pumpkin stem.

Draw this element with a curved line on top of the pumpkin.

Draw the outline of the relief on the pumpkin.

Picture it as an oval. It should be placed over the whole height of the pumpkin.

Outline one more relief on the pumpkin.

Draw semi-ovals on both sides of the previously drawn oval in the middle of the pumpkin.

Depict the relief shape of a pumpkin.

Make some parts of the pumpkin rounded at the top and bottom using curved lines.

Add decorative elements.

Draw some curved lines on the stem of the pumpkin.

Erase the auxiliary lines.

Take an eraser to remove unnecessary lines from the surface of the pumpkin.

Color the drawing.

Use orange to colour the pumpkin and green to color the stem.
Great job! I think you've got a great drawing of a bright and appetizing pumpkin. Leave your comments on this lesson, and also share your ideas for new drawing lessons step by step. I have created a PDF file with a short version of this tutorial for your convenience. You can download this file and return it to this tutorial at any time convenient for you.