In this tutorial I will show you how to draw a corn stalk. I promise that an interesting and useful pastime awaits you ahead.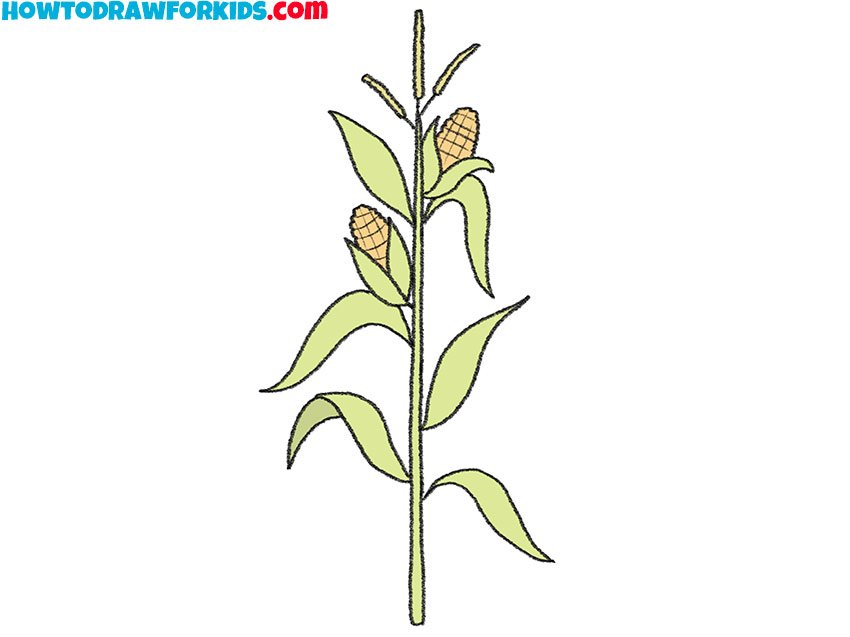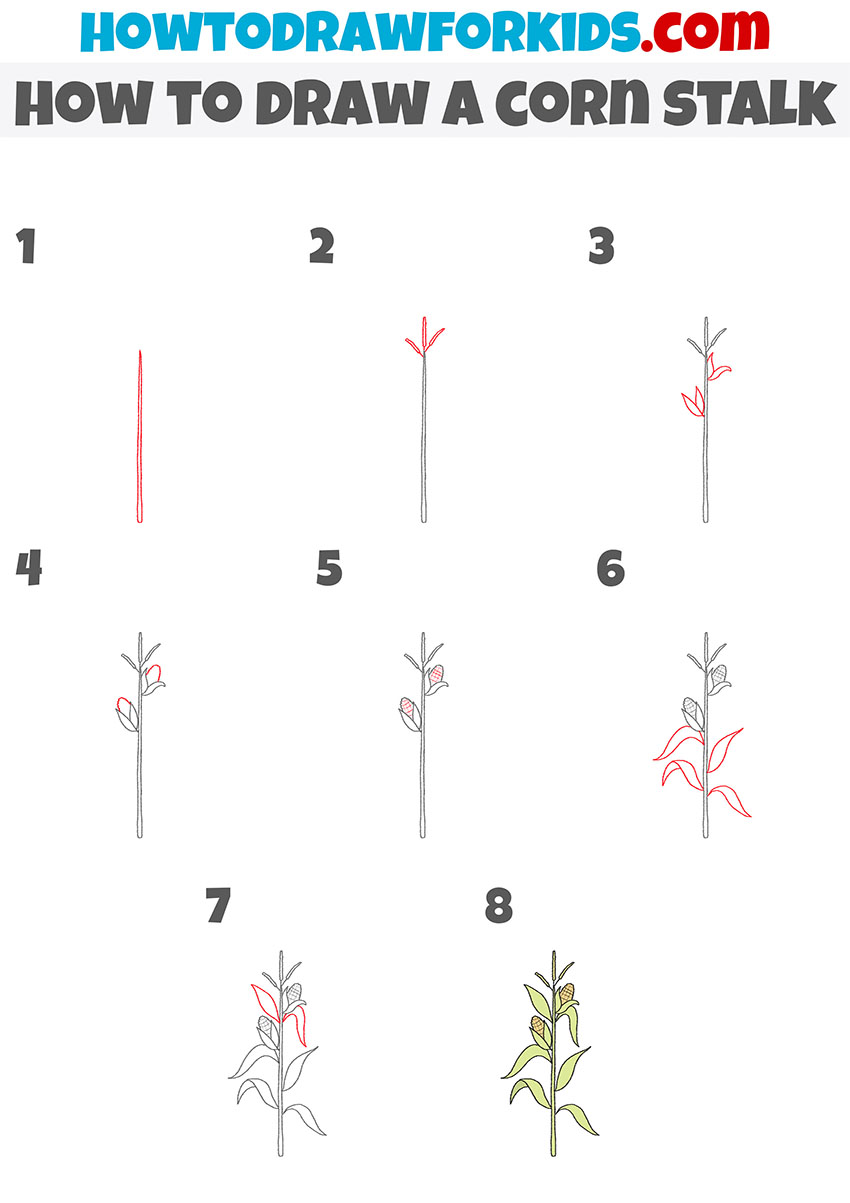 If you want to learn how to draw agricultural plants, then I recommend that you complete a fascinating lesson on how to draw a corn stalk. With the help of this lesson, you will once again train your creative abilities.
Corn is a cereal plant that is cultivated on all continents except Antarctica. Corn has a tall stem and long, narrow leaves. At the top of the stem are corncobs, at the end of the stem is a fluffy panicle.
All these elements you have to depict in your drawing. You only need to be attentive and accurate at every stage of drawing. This tutorial accepts that the shape and size of the leaves may differ slightly from my example.
Materials
Pencil
Paper
Eraser
Coloring supplies
Time needed: 30 minutes
How to Draw a Corn Stalk
Draw the base.

Determine the size of the drawing and draw the long, thin stem with straight lines.

Draw the panicle.

At the top of the stem, draw the panicle, which consists of three elements.

Add the bases of the corncobs.

On each side of the stem, draw the base of the cob, which consists of two leaves.

Sketch out the corn on the cob.

At the top of the leaves, outline the corn cobs using jagged lines.

Detail the ears.

With the help of several transverse and longitudinal lines depict the grains on the cob.

Draw the leaves.

At the bottom of the stem, draw few elongated pointed leaves.

Depict the leaves.

At the top of the stem, add two more long leaves on each side.

Color the drawing.

For coloring, you will need any shade of green and yellow.
The next lesson has come to an end, and now you have learned how to draw a corn stalk. Now download the PDF file that contains a simplified version of this guide so that the lesson is available to you at any time, regardless of the presence of an Internet connection.