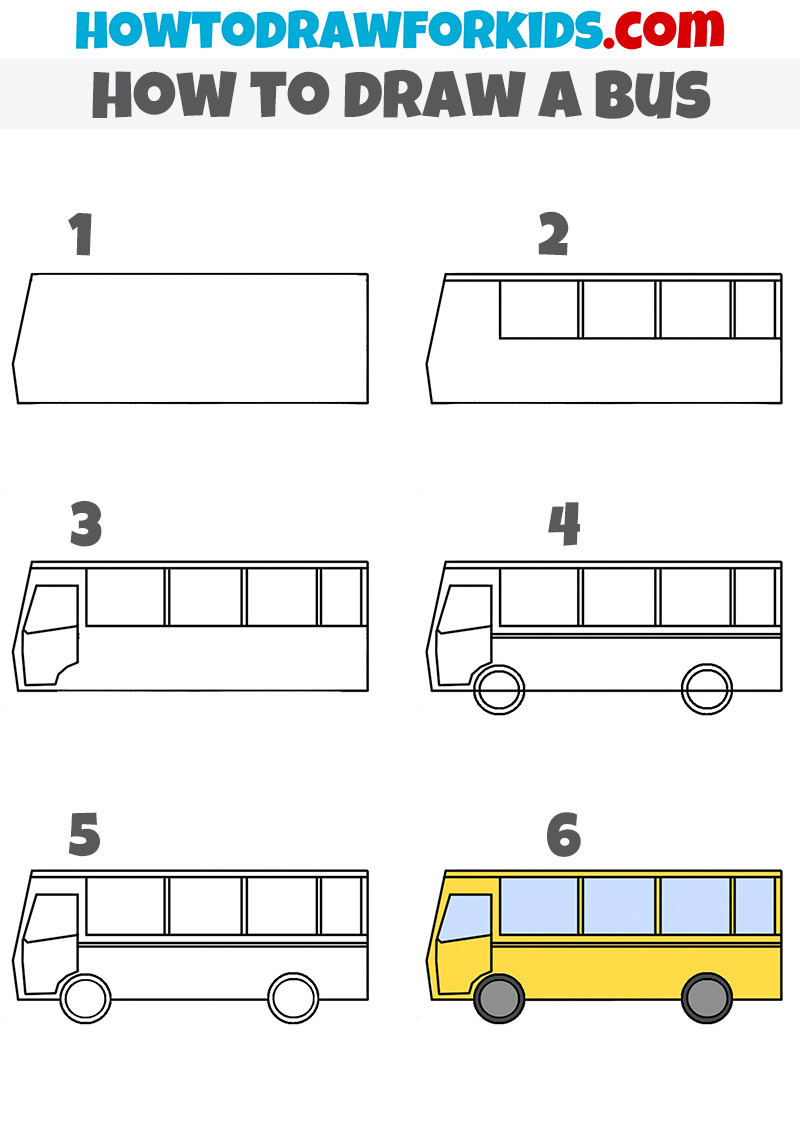 Hello dear young artists and welcome to Howtodrawforkids.com and tutorial on how to draw a bus for kids! In one of the previous drawing lessons, I showed you how to draw a car. This lesson will be similar enough, so let's get started.
Step 1
First, let's draw the general outlines of our bus. It is very similar to a rectangle with a modified front part.
Step 2
Using straight lines draw out the windows as my example.
Step 3
At the front part of the bus draw out the door with a window.
Step 4
At the lower part of the bus draw the wheels using circles.
Step 5
Erase all guidelines to get such a bus as in my example.
Step 6
It remains for us to paint our bus. I painted the bus in yellow, but you can take any other color.
Be sure to share this art guide with your friends, this will help me make more interesting and cognitive drawing lessons. And of course, the traditional short version of this drawing lesson, in which, as always, I gathered all the steps from the lesson and remove the text.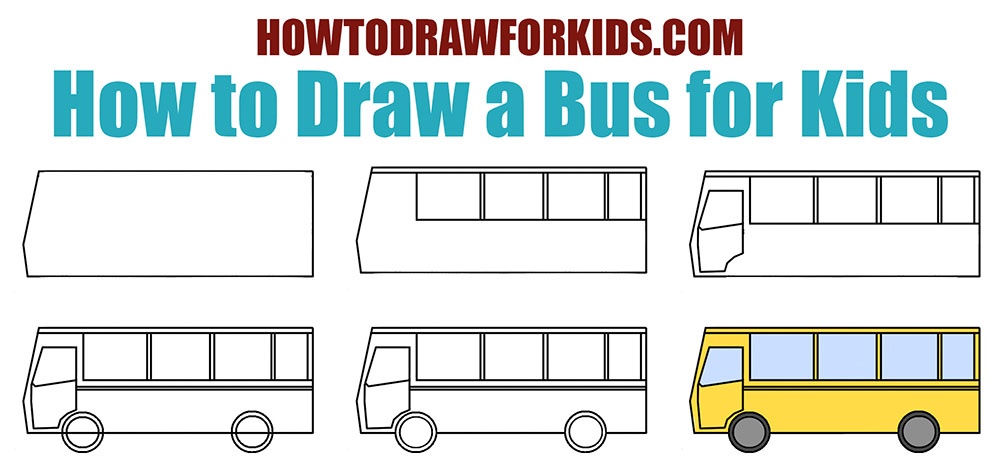 Share this picture (or any other from my site) on Pinterest, and subscribe to me on this wonderful social network. There you will find a lot of such short and very simple drawing guides.
Bus Drawing Tutorial for Kindergarten
If the lesson you just read seemed too complicated for you, then I will show you an even easier way to sketch a bus.
First of all, draw the outlines of the bus, then add windows and doors. After that draw the wheels, erase the auxiliary lines and color your bus drawing.