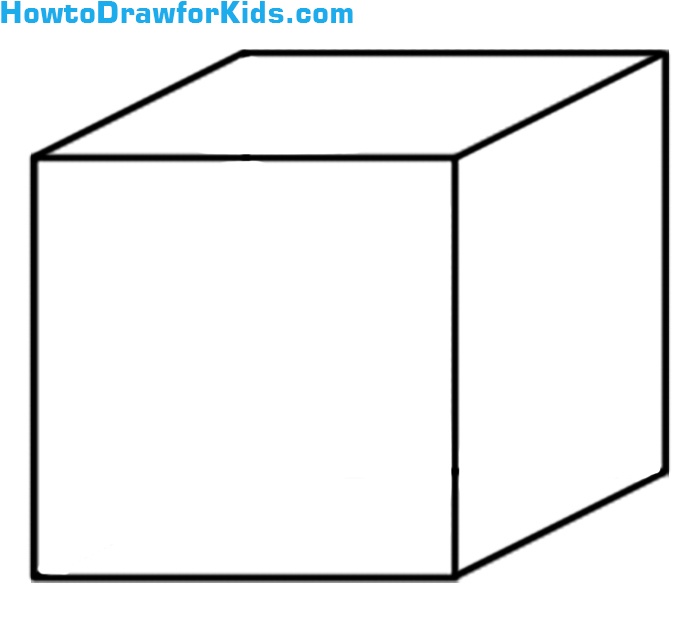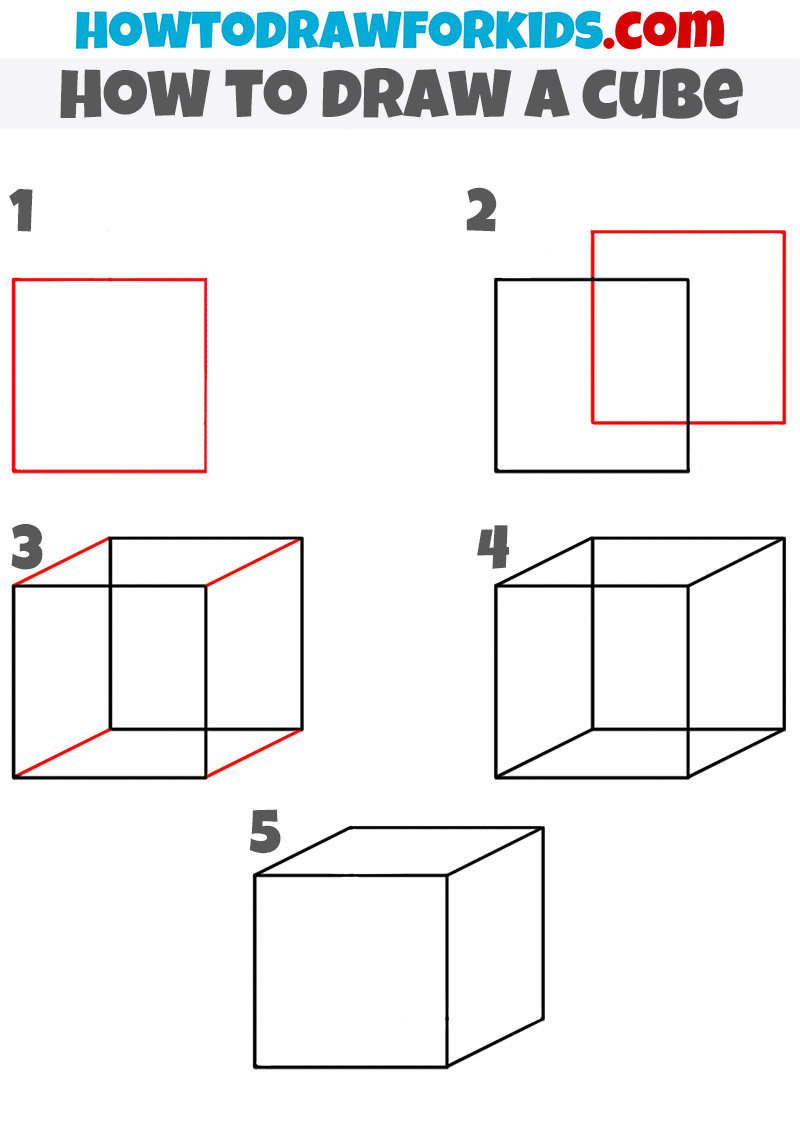 Hello dear young artists and welcome to howtodrawforkids.com and to the drawing guide about how to draw a cube for kids. In fact, this is one of the most basic tutorials.
Step 1
Using straight lines draw a square as in my example.
Step 2
Draw another square behind the square from the previous stage.
Step 3
Connect these squares using straight lines.
Step 4
And our cube is ready! It was easy, is it not?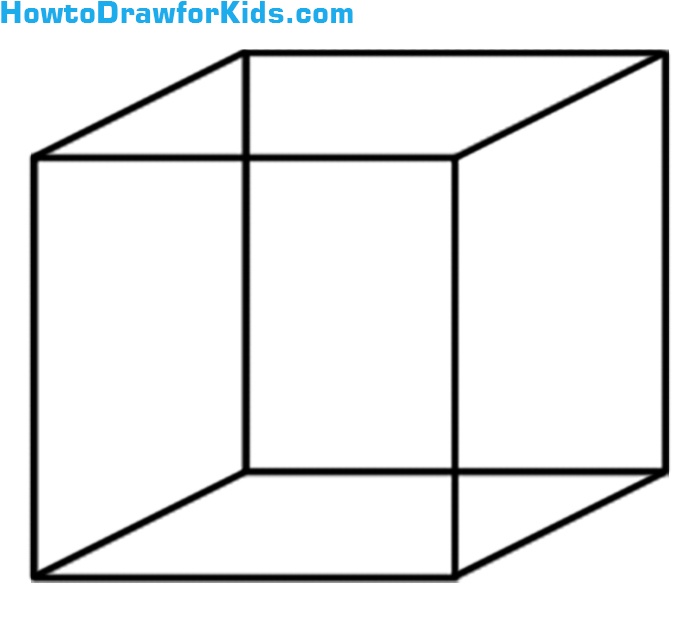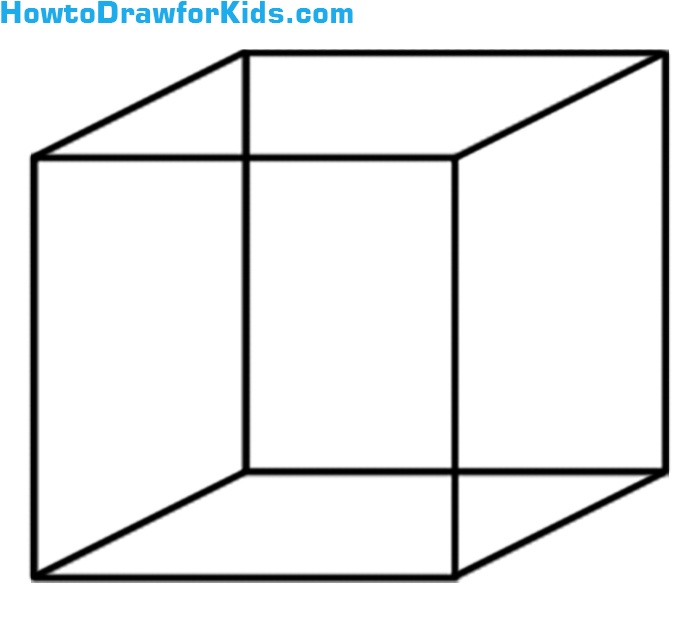 Step 5
You can leave it transparent or erase some lines to get such a cube as in this stage.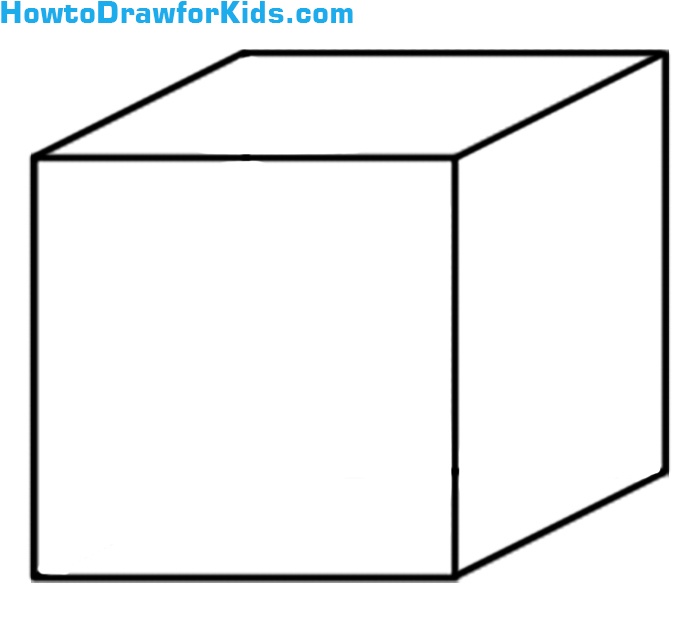 In general, this guide is rather a very good exercise for beginning artists who want to learn how to draw straight lines without a ruler. Repeat the lines from this instruction over and over again until you learn how to draw perfectly straight lines. When you learn to do this, start drawing more complicated geometric shapes, this will help you to master the pencil most well. Also do not forget that almost all the drawings begin with such simple geometric figures, so I did not accidentally call this lesson one of the most basic.
Thank you for reading, dear readers. Don't forget to share this lesson with your friends and visit my drawing tutorials. And do not forget that you can subscribe to my page on Pinterest and share my drawings there.
Don't take this lesson as something very simple. Drawing geometric shapes is a very important matter that requires maximum attention. Even if you don't notice it, your progress will grow with each geometric shape drawn.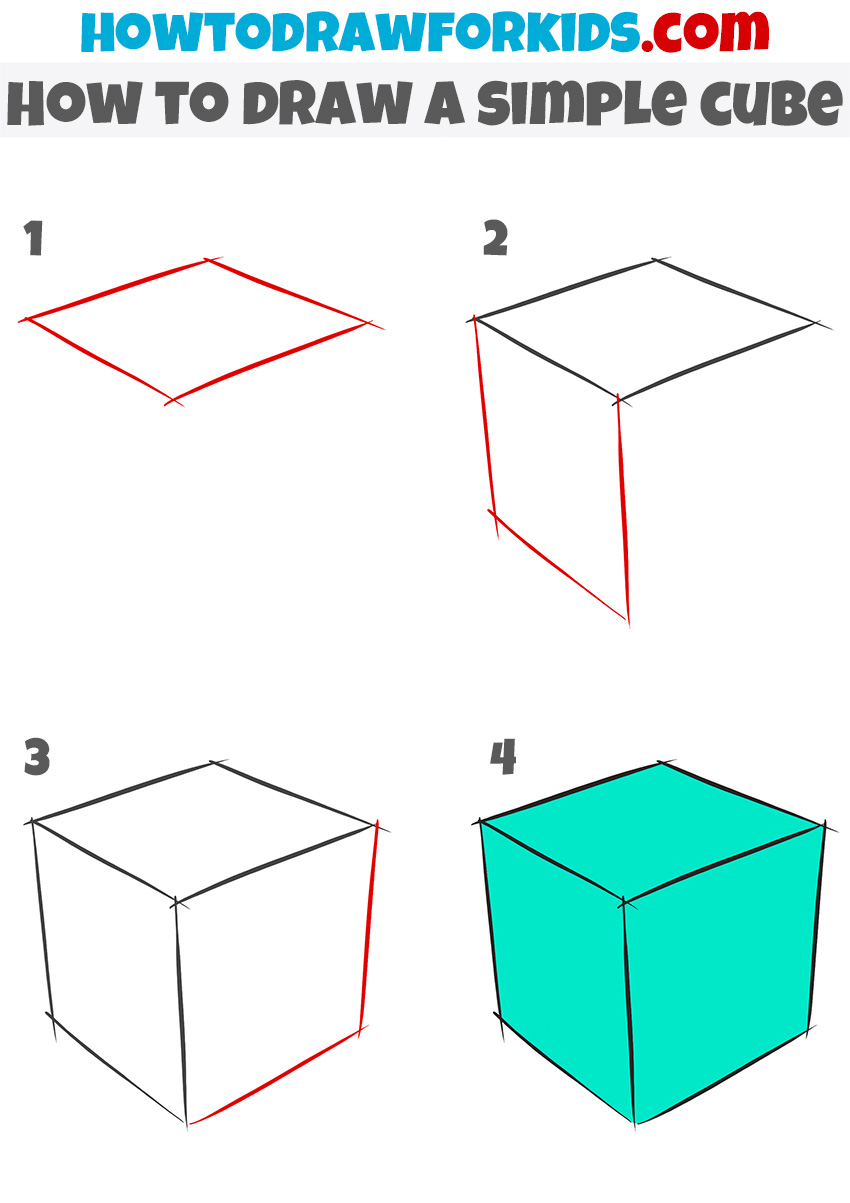 If you learn how to draw even straight lines, you can easily draw any more complex object. There is one more recommendation—during the lesson, try to keep proportions and draw symmetrical lines so that the figure turns out to be even.