In this lesson, I will tell you and show you in detail how to draw a cake. The step-by-step guide will be very simple and interesting.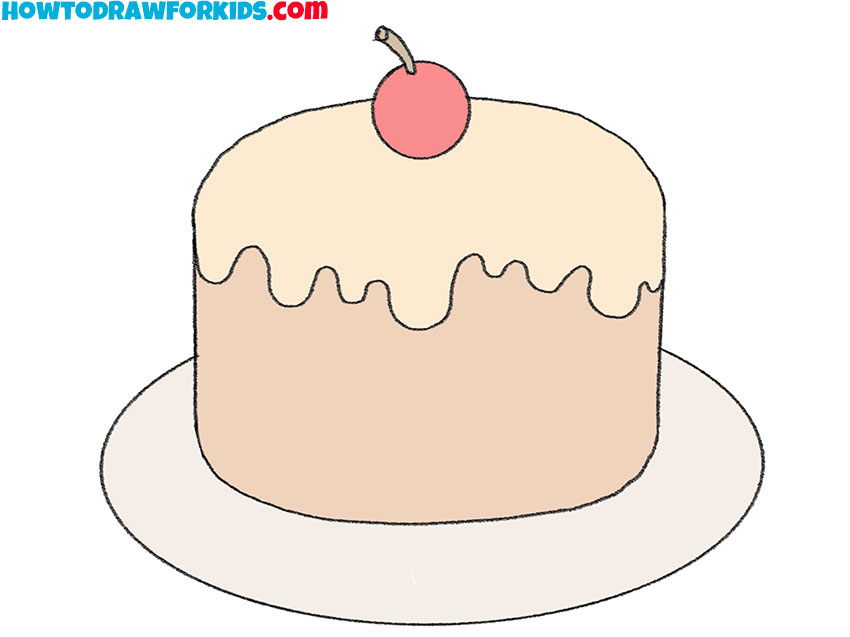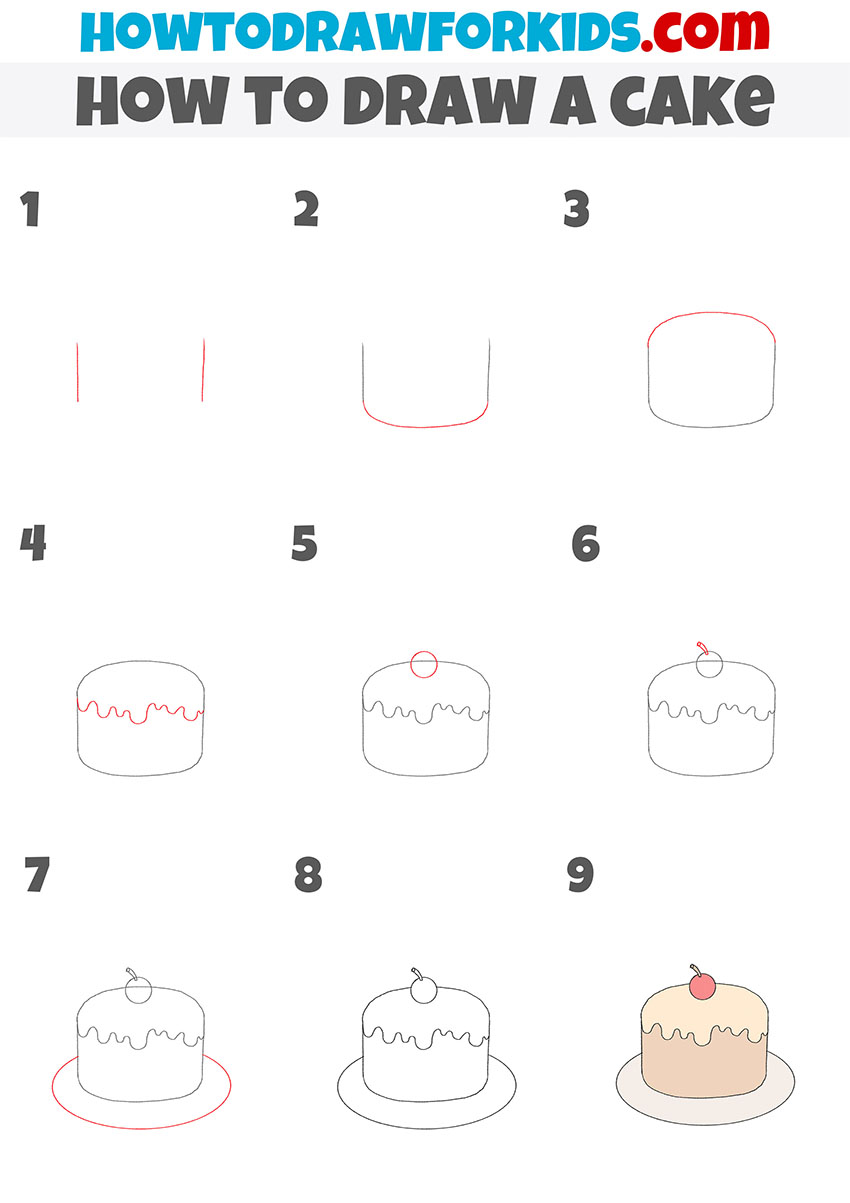 I suggest you complete a new, exciting lesson in which you will learn how to draw a cake. If you love sweet desserts and want to learn how to draw them, then you will definitely like this lesson.
Cake is the most popular dessert, which consists of several layers and cream. There are many ways to decorate a cake. In this picture, the top of the cake is poured with liquid cream and decorated with a cherry. It looks very appetizing!
You can draw the same decoration or show your imagination and come up with your own way to decorate the cake beautifully. For example, you can draw powder, any other fruits, berries, or any figures from sugar mastic. Train and show your creative imagination.
Materials
Pencil
Paper
Eraser
Coloring supplies
Time needed: 30 minutes
How to Draw a Cake
Draw the sides of the cake.

Sketch out two straight vertical lines.

Depict the bottom of the cake.

Add a curved connecting line at the bottom.

Add the top of the cake.

Repeat the previous step and draw the same connecting line at the top.

Sketch out the cream.

Draw an arbitrary wavy line at the top of the cake.

Draw the cherry.

Sketch out a small circle on the surface of the cake.

Depict the stem on the cherry.

With the help of several short lines, depict the stalk of the cherry.

Add the plate.

Carefully draw a long, rounded line along the bottom of the cake.

Correct inaccuracies.

With the eraser, remove all unnecessary lines in the drawing.

Color the cake.

Use the same colors as in my example or choose other colors.
For your convenience, I have created a short version of the lesson in PDF format. Download the file from the link located at the end of the lesson and draw at any time convenient for you.