How to Draw a Rose in a Vase
In this lesson you will learn how to draw a rose in a vase. This guide contains just nine very easy steps with helpful hints.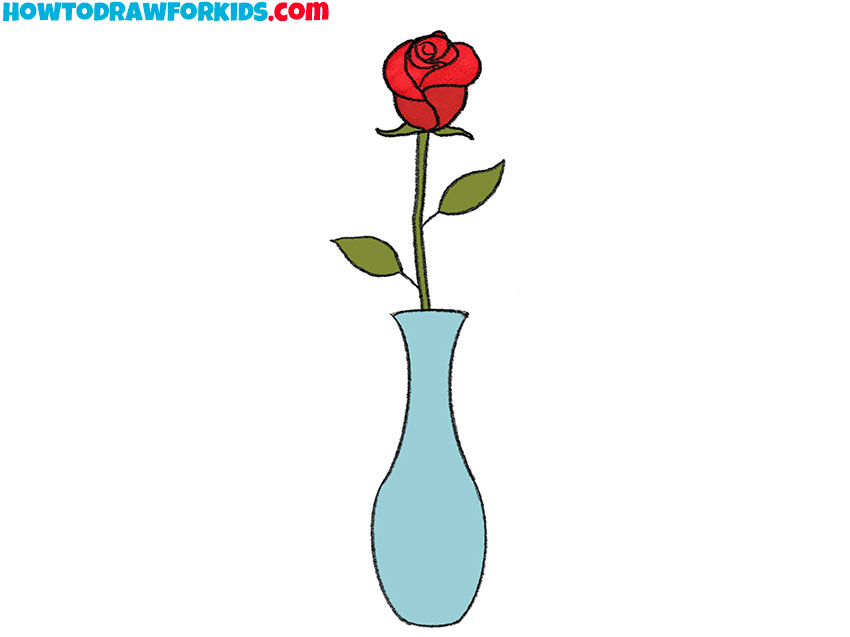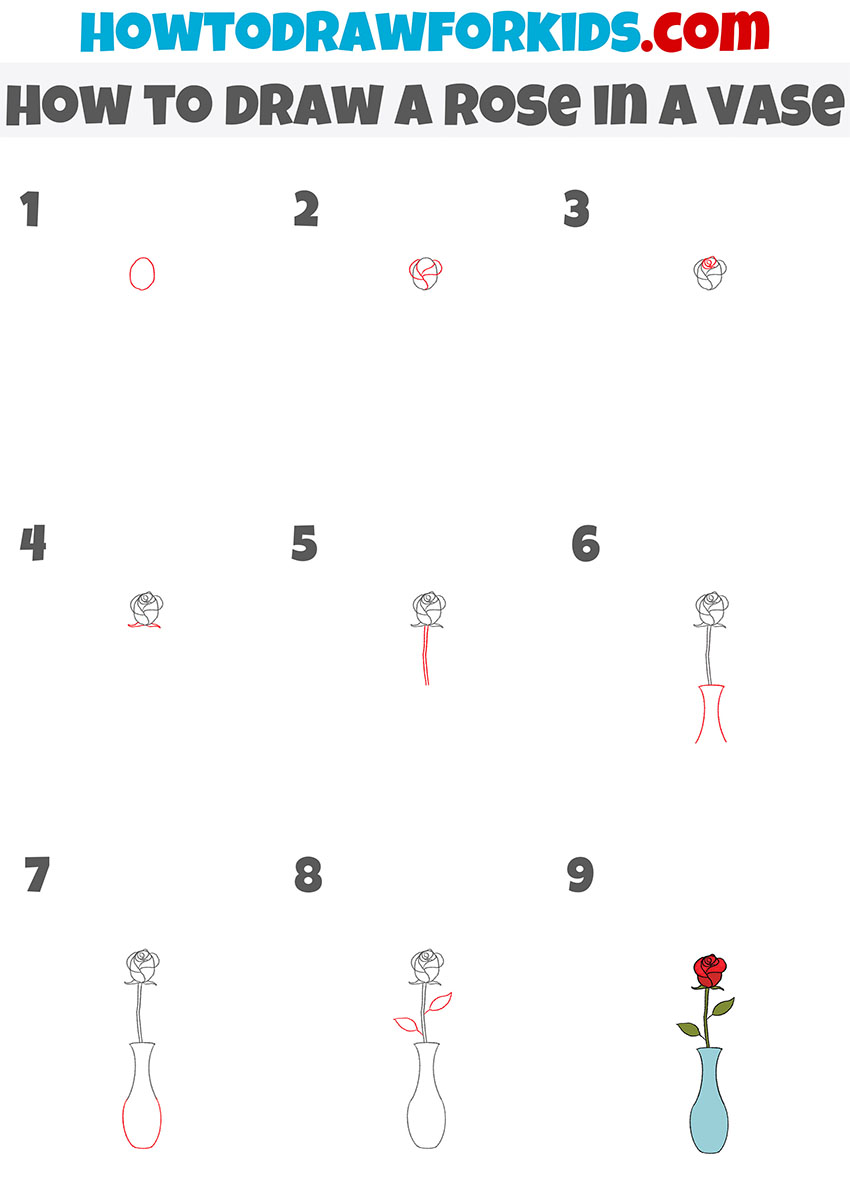 In this lesson, I want to show you how to draw a rose in a vase. This is a great drawing object. You will easily complete this lesson and enjoy the creative process.
The lesson is designed specifically for beginner artists and you can use the skills you have learned in the future when you want to draw a beautiful still life.
I think you will be interested in learning how to draw a rose in a vase. Thanks to the step-by-step guide, you will quickly make a beautiful drawing. It uses simple lines and a few elements that are easy to replicate.
You can improve your drawing and make small additions. For example, you can draw a beautiful ornament on a vase. Use your creative imagination to achieve the best result!
Materials
Pencil
Paper
Eraser
Coloring supplies
Time needed: 20 minutes
How to Draw a Rose in a Vase
Draw the outline of the bud.

Determine what size the rose will be and draw an even oval.

Depict the outer petals.

Using smooth rounded lines, depict two petals along the edges of the bud.

Add the petals inside the bud.

Draw a few rounded lines in the center of the bud.

Sketch out the sepals.

At the bottom of the bud, depict two thin leaves.

Draw the stem.

Depict two lines down from the bud.

Add the top of the vase.

With the help of several smooth lines depict the neck of the vase and the sides.

Depict the rest of the vase.

Continue the lines and draw the widest part of the vase and the bottom.

Sketch out leaves.

Draw two small leaves on the stem.

Color the drawing.

Choose red for the bud, green for the leaves and stem, and blue for the vase.
Finally, I suggest you download the PDF file, in which you will find a simplified version of the manual and additional materials. This will help you return to the lesson at any convenient time, even if there is no Internet access.