Especially for you, I created this interesting tutorial on how to draw flowers in a vase. I am sure you will really like this lesson.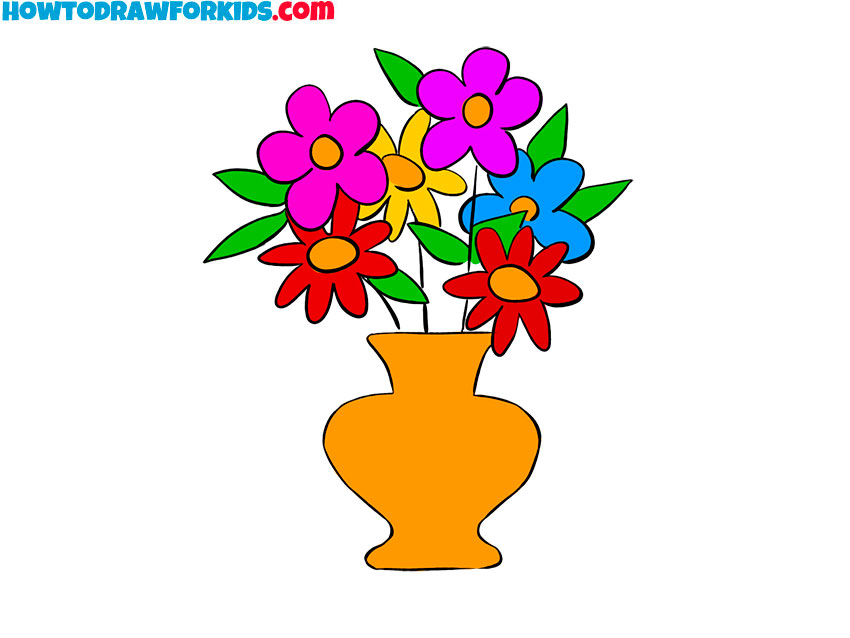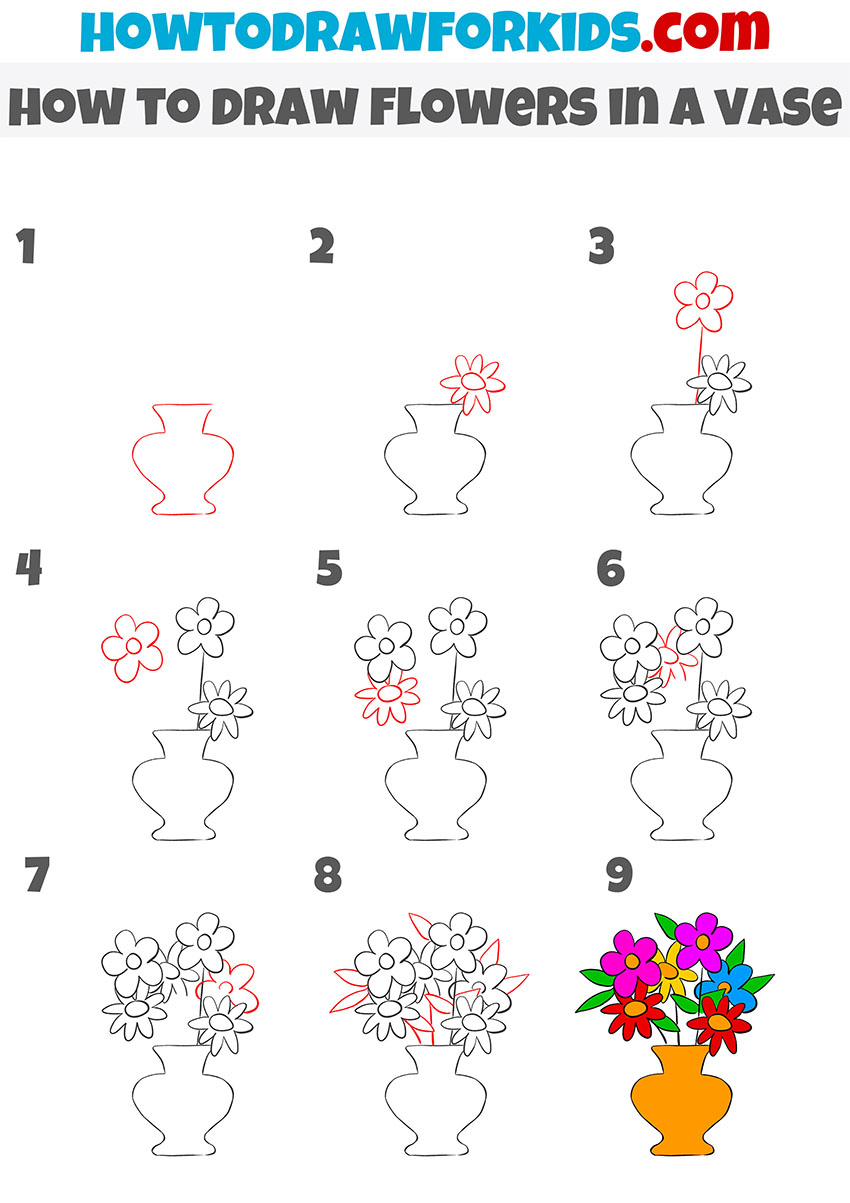 This time I have prepared a wonderful lesson for you on how to draw flowers in a vase. This drawing turns out to be very cute and colorful. I promise you that you will be able to easily master this tutorial, because it is very simple.
Flowers are very beautiful plants. Often we give flowers to our loved ones in honor of a holiday, thereby showing our love and respect for a person. To keep the flowers fresh longer, they are placed in a vase of water.
Flowers in a vase give us joy and the opportunity to admire the beauty of nature. Most flowers are beautiful in appearance, and many of them also have a pleasant aroma.
I am sure that you already want to draw these beautiful flowers in a vase as soon as possible. Then take all the necessary drawing supplies and let's get down to this tutorial.
Materials
Pencil
Paper
Eraser
Coloring supplies
Time needed: 20 minutes.
How to Draw Flowers in a Vase
Draw the vase.

The right and left sides of the vase should look the same and mirror each other.

Depict the flower.

Slightly above the vase on the right side, depict a flower with an oval core and petals.

Add another flower.

This flower should be higher than the previous one, for this draw the straight stem.

Sketch out the next flower.

Draw it on the left side of the vase, as if it were floating air.

Draw another flower.

This flower should be located slightly lower than the previous one.

Add the flower in the background.

Behind all the painted flowers, draw another flower, slightly obscured by the previous ones.

Depict the flower on the left.

Also place this flower in the background, partially covered.

Sketch out leaves and stems.

In free spaces, depict slightly pointed leaves of flowers and straight stems.

Color the drawing.

For flowers, you can choose any colors you like.
Subscribe to us on social networks. Below you can download a PDF with a short version of this tutorial.