Draw ballet shoes in nine very simple steps quickly and easily. This guide is very helpful and you will really like it.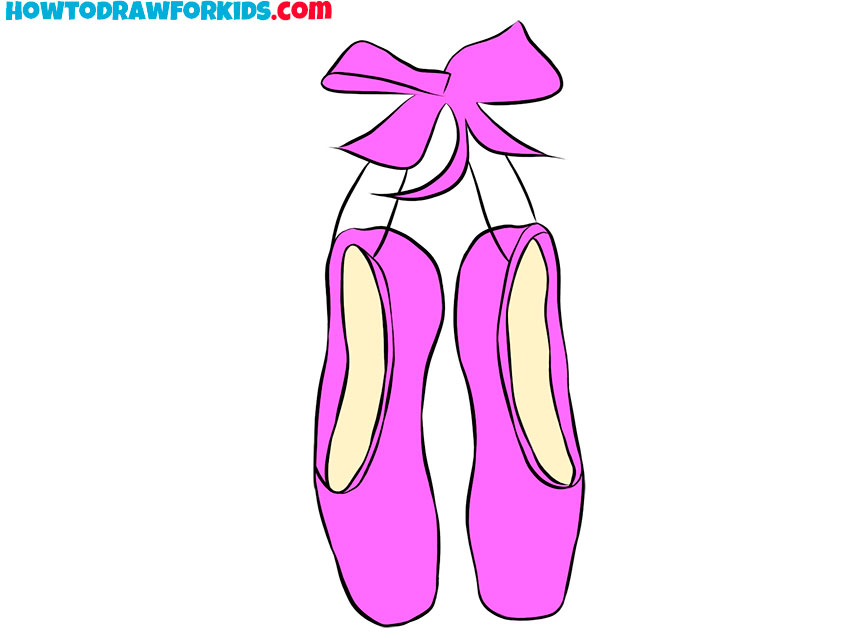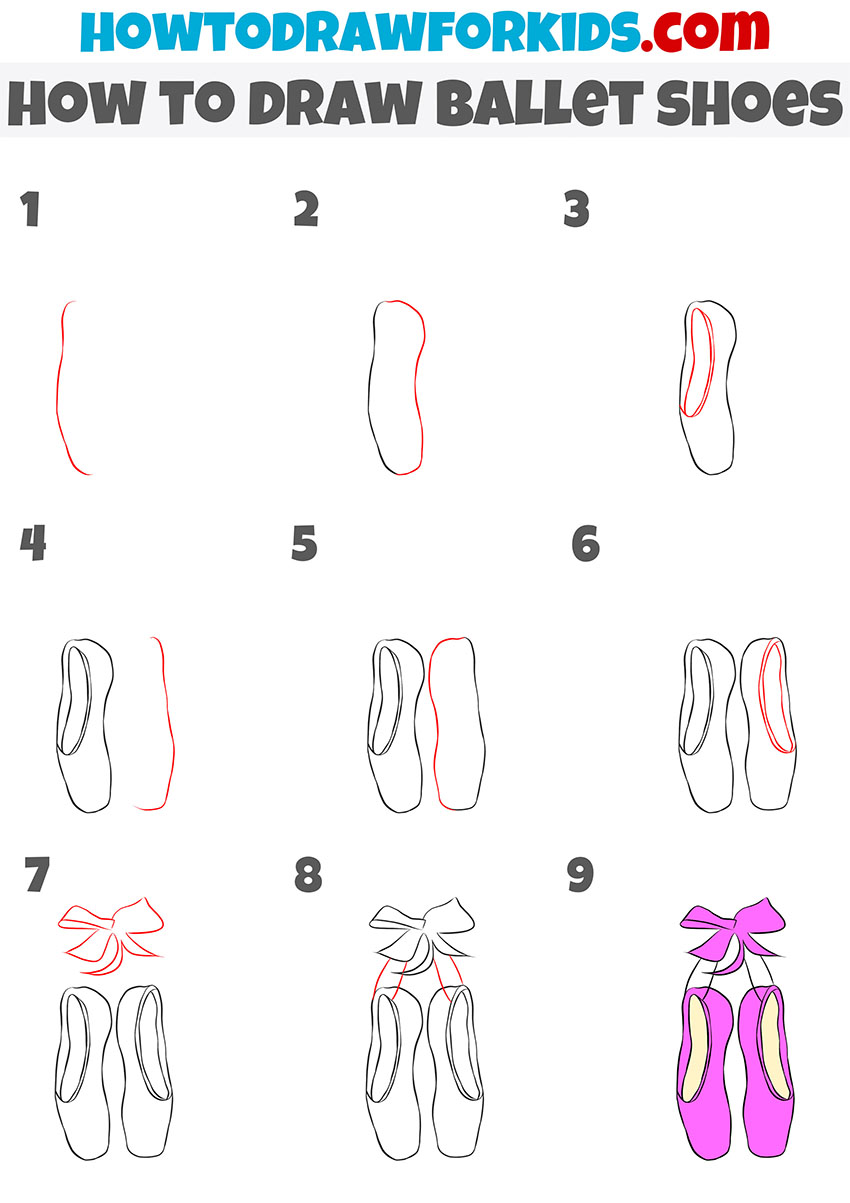 In this lesson you will learn how to draw ballet shoes. Ballet is an amazingly beautiful spectacle. The art of theatrical dance fascinates with its beauty and grace.
I hope that you love ballet and have admired this theatrical performance more than once. In order to perform various elements of choreography on stage, special shoes are needed.
Ballet shoes are fastened to the foot with long ribbons. In the picture you see beautiful ballet shoes, in which the ribbons are tied together in a bow, and the ballet shoes themselves hang down freely.
You can easily draw ballet shoes if you carefully follow all the drawing steps. This lesson is intended for beginners, so the simplest elements will be here.
Materials
Pencil
Paper
Eraser
Coloring supplies
Time needed: 30 minutes
How to Draw Ballet Shoes
Start drawing the first ballet shoes.

At this stage, outline with a smooth line.

Add the rest of the shoe.

Continue the line to make a closed loop.

Draw the hole in the first shoe.

Using a smooth line, depict an oval-shaped hole.

Start drawing the second shoe.

Sketch out a smooth line on the right side.

Add details.

Draw the rest of the part to end up with a closed path.

Depict the hole in the second shoe.

Draw an oval shaped hole using smooth lines.

Sketch out the bow.

Draw the fluffy bow of the same shape as in the example.

Add ribbons.

Depict connecting segments from the bow to the shoe.

Color the drawing.

You will need a soft pink color.
Finally, I suggest you download a PDF file in which you will find a short version of the lesson. This will help you return to the lesson at any time, even if you don't have Internet access.