Learn how to draw Totoro with this easy tutorial. This guide is very helpful and consists of only nine steps.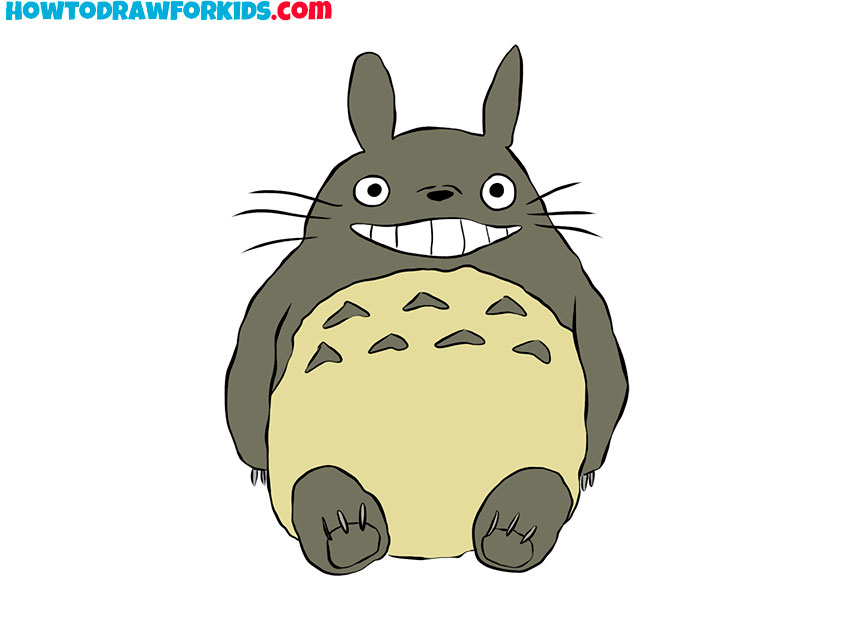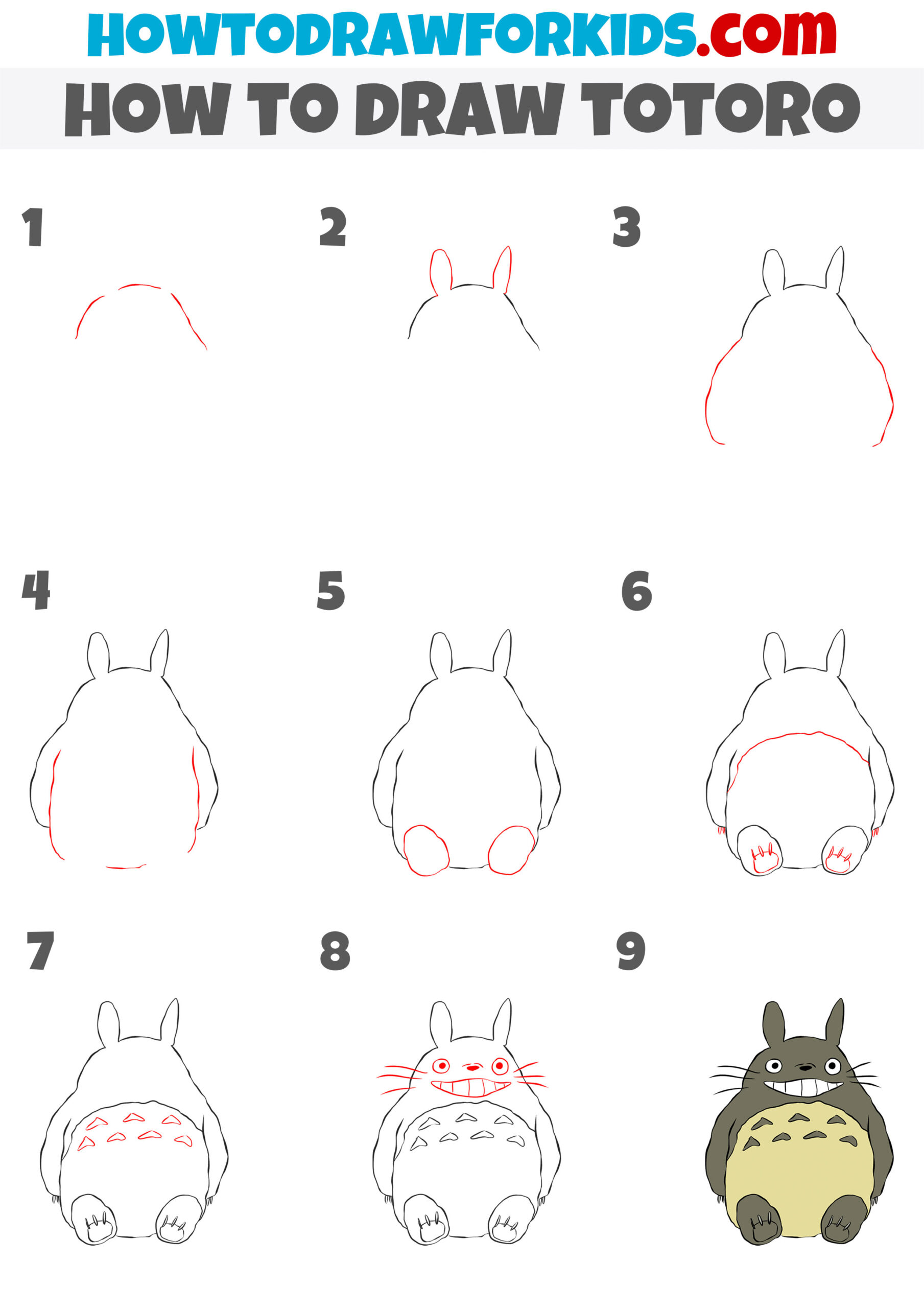 In this tutorial I will show you how to draw Totoro. This is a large furry gray creature, which we know from the anime movie "My Neighbor Totoro".
According to the plot of the cartoon, Toroto is the guardian of the forest. This creature has the characteristics of several different animals and is similar to a raccoon dog, a cat, and an owl.
I think you will be interested in drawing this cute character. Thanks to this step by step guide, you will easily draw Totoro and enjoy the creative process.
Materials
Pencil
Paper
Eraser
Coloring supplies
Time needed: 30 minutes.
How to Draw Totoro
Draw the outline of the head.

Depict a rounded line and leave free spaces for the ears.

Sketch out the ears.

Draw two small thin ears that stick up.

Depict the outline of the arms.

From the head, draw down two rounded lines.

Draw the outline of the torso.

The body is square in shape with rounded corners. At the bottom, leave free spaces for the legs.

Sketch out the legs.

Draw two ovals at the bottom.

Depict the feet and outline the belly.

On each foot draw the sole and claws. Draw a rounded line where the fur color will be different.

Add details.

Draw some spots on the stomach.

Depict the elements of the muzzle.

Sketch out eyes, nose, mouth and mustache.

Color the Totoro.

To color this character, you will need gray and beige.
I have prepared a PDF file for you which contains a short version of this tutorial. You have the opportunity to download this file, so that later you can use it at any time convenient for you.