Finding Dory is one of my favorites cartoons. The main character is a cute fish. In this tutorial, I would like to show you how to draw Dory.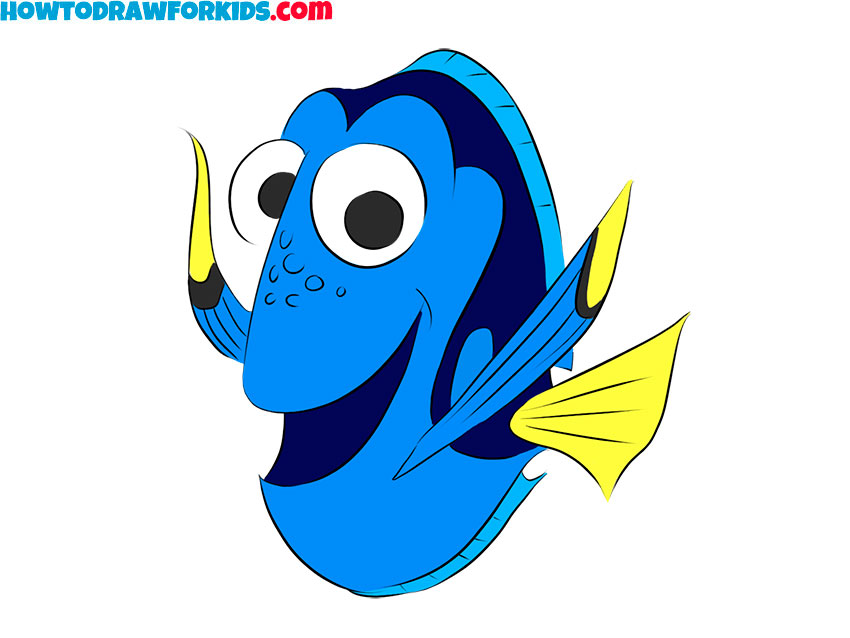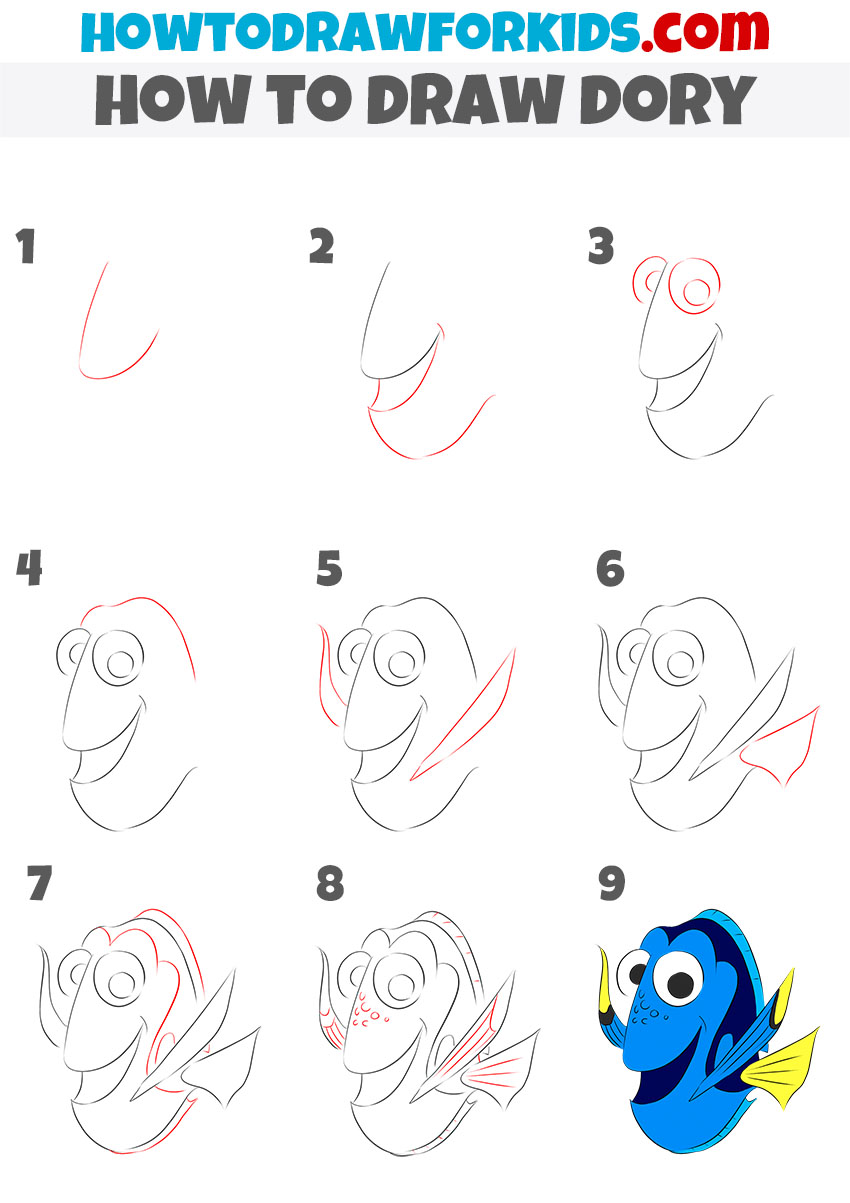 Welcome to the new drawing lesson step by step! This time you will learn how to draw Dory.
Dory is the character in Finding Dory. This character is a blue benevolent fish. According to the plot of the cartoon, Dory is a surgeonfish who suffers from memory gaps and seeks to find her family.
Dory drawing tutorial is very easy to follow. Let's start drawing this lovely and very cute character step by step!
Materials
Pencil
Paper
Eraser
Coloring supplies
Time needed: 25 minutes
How to Draw Dory
Draw the upper part of Dory's mouth.

Draw this part of the drawing as an arched line.

Add the character's mouth and chin.

To depict this, use curved lines, as shown in the picture.

Sketch the eyes.

Draw this as large circles with smaller circles inside.

Portray the top outline of Dory's head.

You can depict this with a single curved line.

Add the fins of the fish.

To do this, you need to use curved lines of different sizes.

Create the tail of the fish.

Draw this on the back of Dory's torso using curved lines.

Add the pattern to the torso.

Depict it to decorate Dory's torso.

Sketch the pattern to the fins and head of the character.

To do this, use circles and straight lines, as shown in the example.

Color the finished drawing.

Use blue, cyan, and yellow.
Great job! Now you can draw Dory very well. Do you like the drawing you got? I hope you enjoyed drawing and you had a great time drawing with Dory drawing tutorial.
In the comments, be sure to leave your feedback, questions, and ideas for new lessons. I will be grateful to you.
Be sure to keep drawing, even if you didn't get it right the first time. Each time, your drawings will look better and better.
Download the PDF version of this guide, which I have prepared specifically for your convenience. You can take advantage of this anytime you feel like drawing.