Now you will learn how to draw Bart Simpson step by step. You will gain useful skills and have a good time.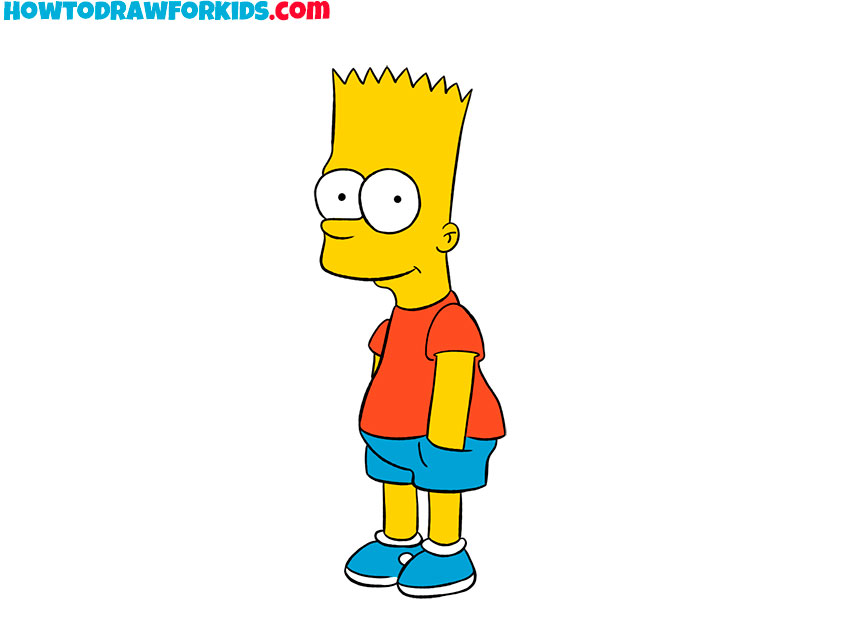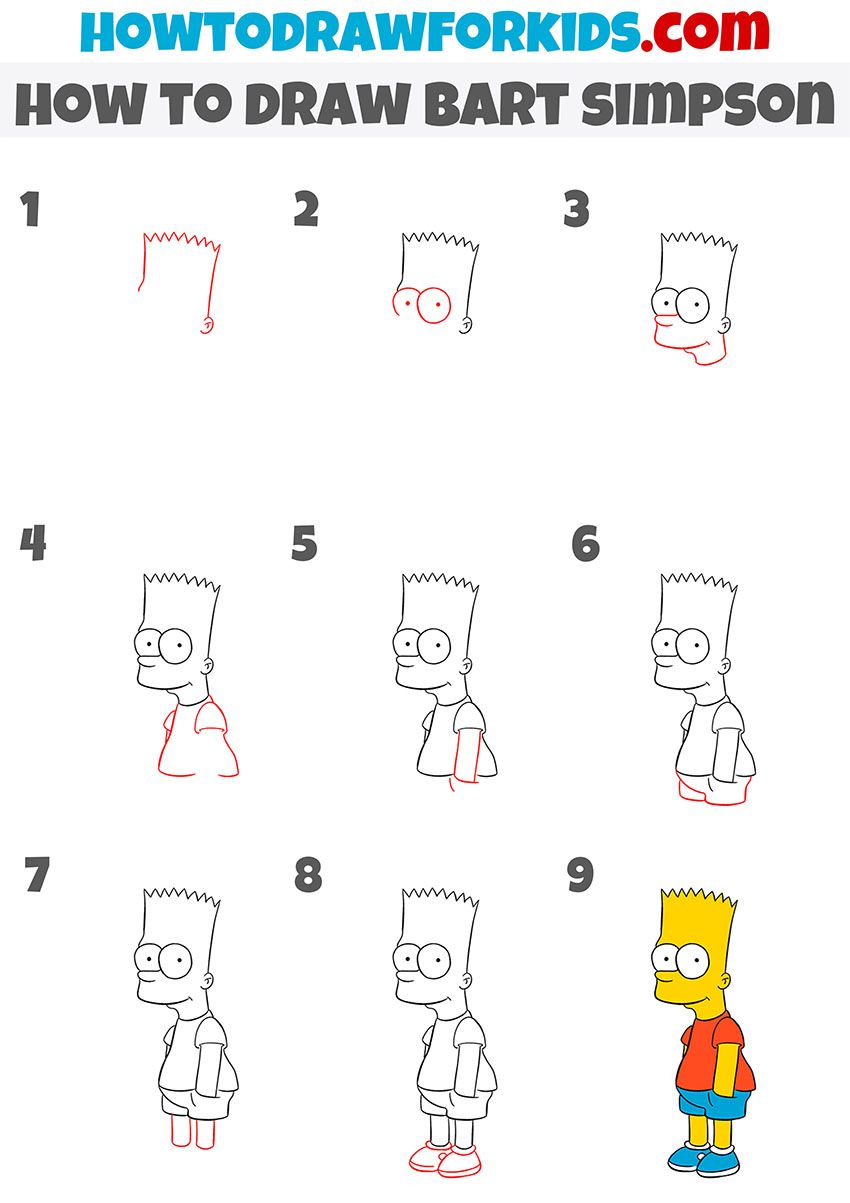 In this lesson, I want to show you how to draw Bart Simpson. This is the character of the popular cartoon "The Simpsons". Bart Simpson is a teenager who loves to misbehave and do the opposite.
Bart's favorite activities are skateboarding and reading comics. Bart Simpson has an unusual appearance. The skin is yellow, the hairstyle looks very funny, but the audience really likes this look.
In order to draw Bart Simpson correctly, you must follow all the drawing steps in sequence and try to make the same lines as shown in the instructions. Each new line is highlighted in red, you just have to repeat the next step correctly.
Materials
Pencil
Paper
Eraser
Coloring supplies
Time needed: 30 minutes.
How to Draw Bart Simpson
Draw the top of the head.

Depict vertical lines and draw a zigzag line at the top, add an ear on the side.

Sketch out the eyes.

Draw two circles and draw pupils in the middle.

Add the bottom of the head.

Depict the outline of the nose, mouth and neck with smooth lines.

Draw the upper body.

Add the torso of the body which is shaped like a trapezoid and then add the sleeves.

Sketch out the hand.

From the sleeve, draw down two parallel lines and draw the pocket at the bottom.

Sketch out the shorts.

With smooth lines, depict short and wide shorts.

Depict the legs.

Draw straight, parallel lines to depict two legs.

Color Bart Simpson.

Choose the brightest colors – yellow, orange and blue.
You can now download the short version of the lesson as a free PDF file. Use the file any time you want to repeat this drawing lesson again, even if the Internet is not available to you.