In this lesson you will learn how to draw fruit bowl. This instruction consists of nine very easy and useful steps.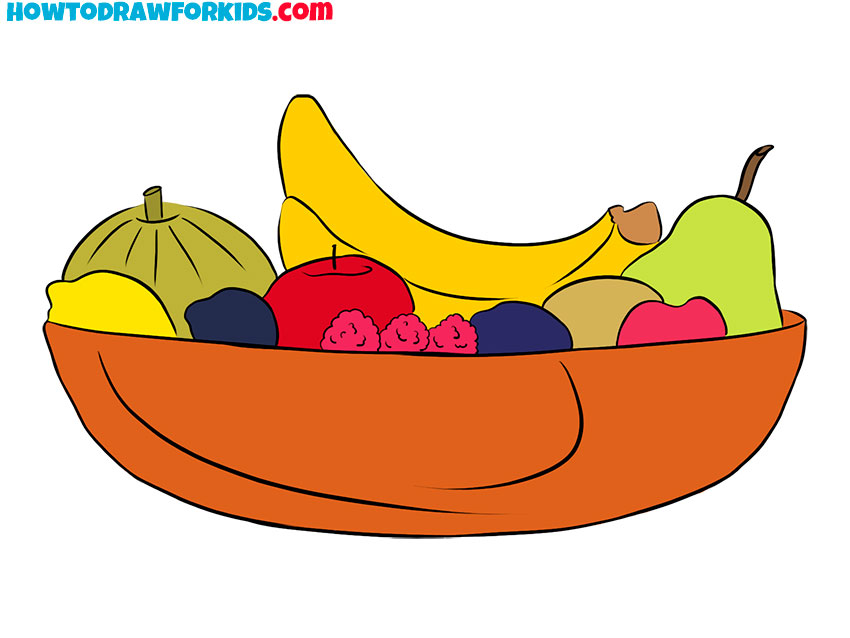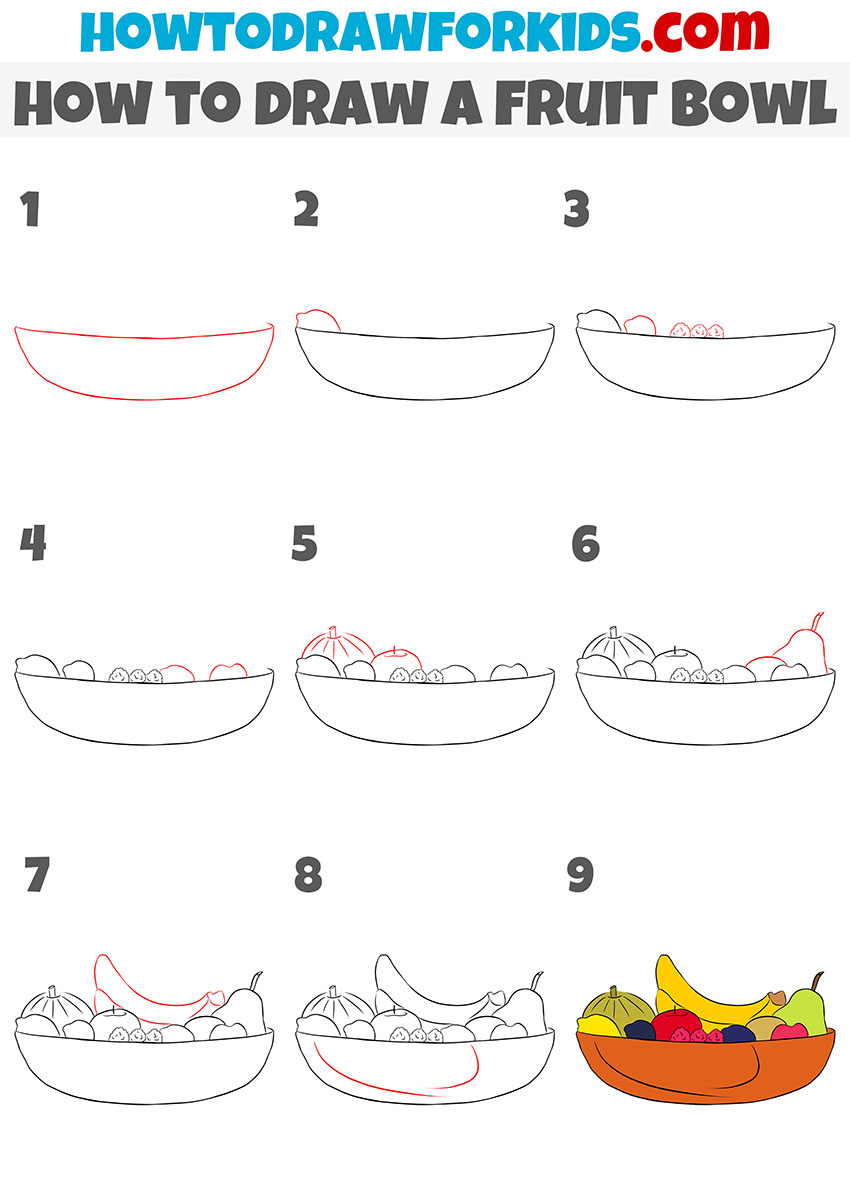 If you are an aspiring artist and want to learn how to draw beautiful still lifes, then this lesson will be useful on your creative path. Here you will learn how to draw a fruit bowl step by step.
The instructions use simple lines that any novice artist can easily repeat. The figure shows a low wide vase in which there are fruits. All fruits have a different color, and in general, the pattern looks variegated and colorful.
During this lesson, you can use your creative imagination. For example, you can paint a vase in any other color and even add an ornament if you wish. You can also add a few more fruits and berries. If you want your drawing to look more realistic, then add highlights.
Materials
Pencil
Paper
Eraser
Coloring supplies
Time needed: 30 minutes
How to Draw a Fruit Bowl
Draw the outline of the vase.

With the help of smooth lines draw the low rounded vase.

Depict the lemon.

On the left side, draw a part of the lemon.

Add the plum and some large berries.

In the foreground, draw the plum and depict some berries using wavy lines.

Sketch out fruit.

In the foreground on the right side, add two small fruits.

Draw fruits in the background.

Depict two large fruits on the left side.

Add fruit.

Sketch out large fruits on the right side.

Depict fruit in the middle.

Draw bananas in the background.

Detail the vase.

Draw two smooth stripes on the vase.

Color the fruit bowl.

Color the vase brown. For fruits, choose different bright colors.
The fruit bowl is ready! Hope you get a great drawing. Show the result of your work to your friends and invite them to complete the lessons presented on the pages of the site together.
Finally, I suggest you download a short version of the lesson in PDF format for free. Thus, you can always return to this lesson, even if there is no Internet access.