I have prepared an interesting lesson for you on how to draw a megaphone. I hope you will be happy with the process and the result of your drawing!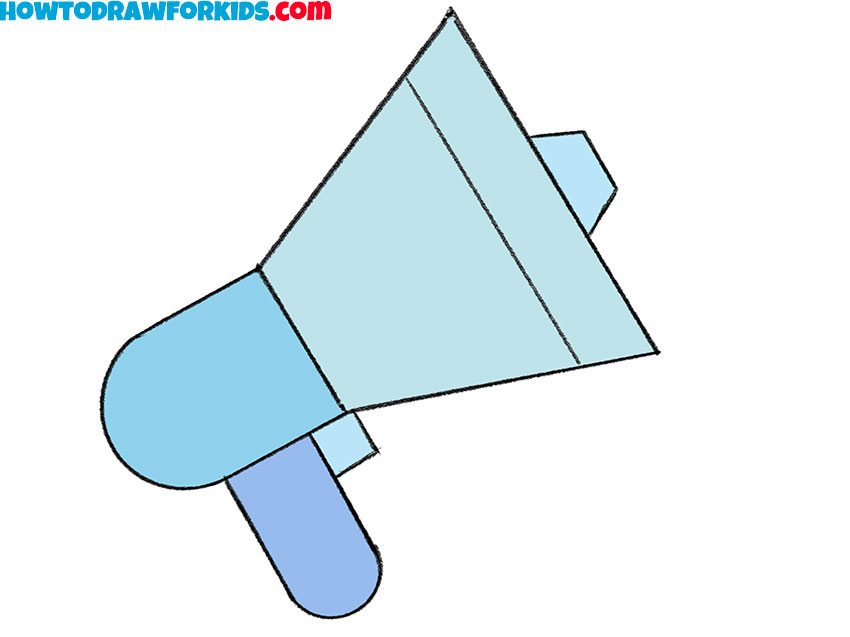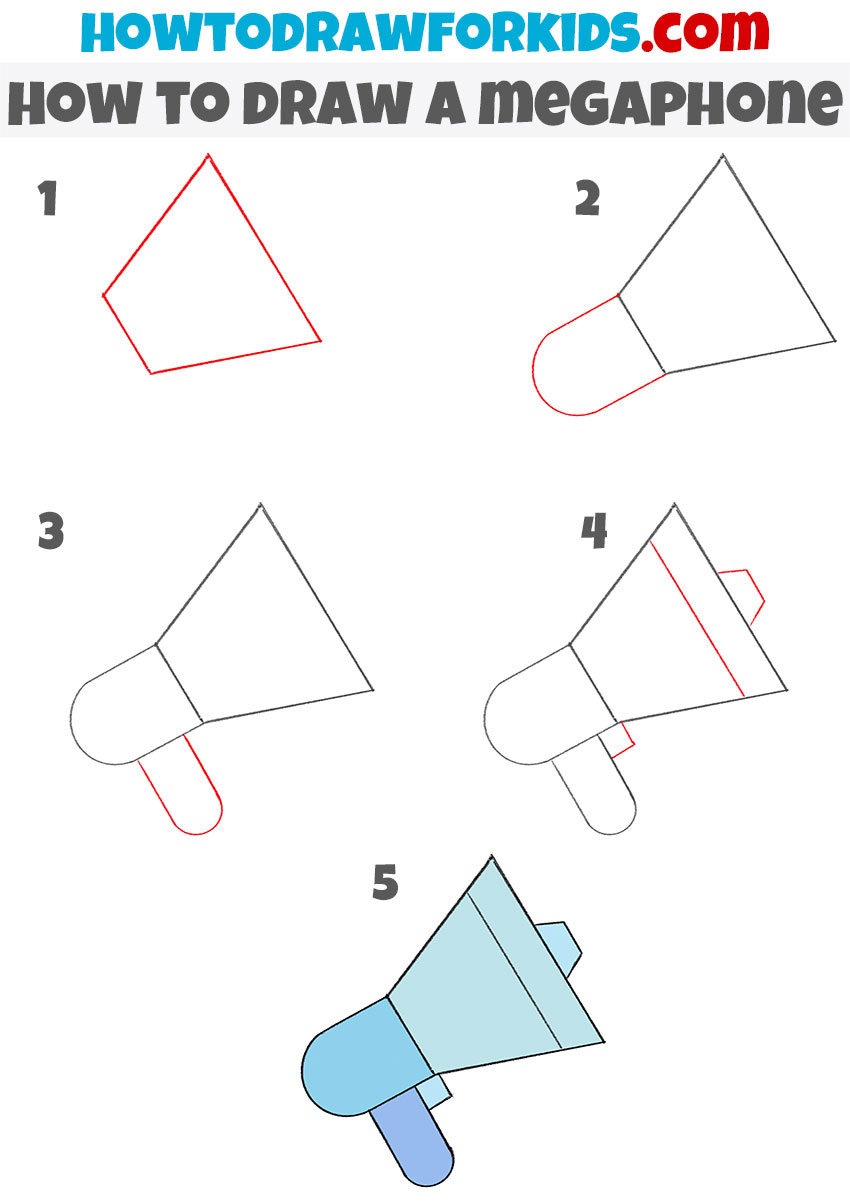 So, in this drawing lesson, you will learn how to draw a megaphone step by step. No matter how much drawing experience you have, you can easily do the task. This tutorial consists of five simple steps.
A megaphone is a cone-shaped amplifier you can use to make your voice louder. Megaphones are useful and portable devices for someone who's guiding a group of people, for a movie director who's working with a lot of actors, or for cheerleaders and fans during sports competitions.
Now I suggest you start drawing a megaphone.
Materials
Pencil
Paper
Eraser
Coloring supplies
Time needed: 20 minutes
How to Draw a Megaphone
Draw a megaphone horn.

Depict this detail as a trapezoid. Use straight lines.

Add a megaphone power amplifier.

Draw it as an arc attached to the previously drawn trapezoid.

Outline the handle of the megaphone.

This element must be positioned below the megaphone power amplifier and look like an arc.

Add the button, the microphone, and the strip on the horn.

Depict the megaphone button as an angle. Add the other parts using straight lines.

Color the drawing.

You need different shades of blue to color the megaphone.
Well done! I hope that you did a great job and had no difficulties during it. I look forward to your comments on this lesson. I would be very happy to read your feedback and questions for this lesson, as well as to see your ideas and suggestions for the next step-by-step drawing lessons. If you enjoyed this lesson, you can share it with your friends and draw with them and have fun. Don't forget to subscribe to us on social media. I have prepared a PDF file with a short version of the lesson. Download the file and complete drawing lessons at any convenient time.
The megaphone is a cone-shaped horn that is placed over the mouth to amplify the voice. Amplification occurs as a result of the fact that the megaphone concentrates the sound in the right direction. I think you can't wait to get started with this tutorial. Then you can prepare art supplies right now, and then start drawing, carefully following my recommendations.