I am glad to offer you a new drawing lesson on how to draw a koala step by step. This tutorial consists of nine simple steps that you can easily follow!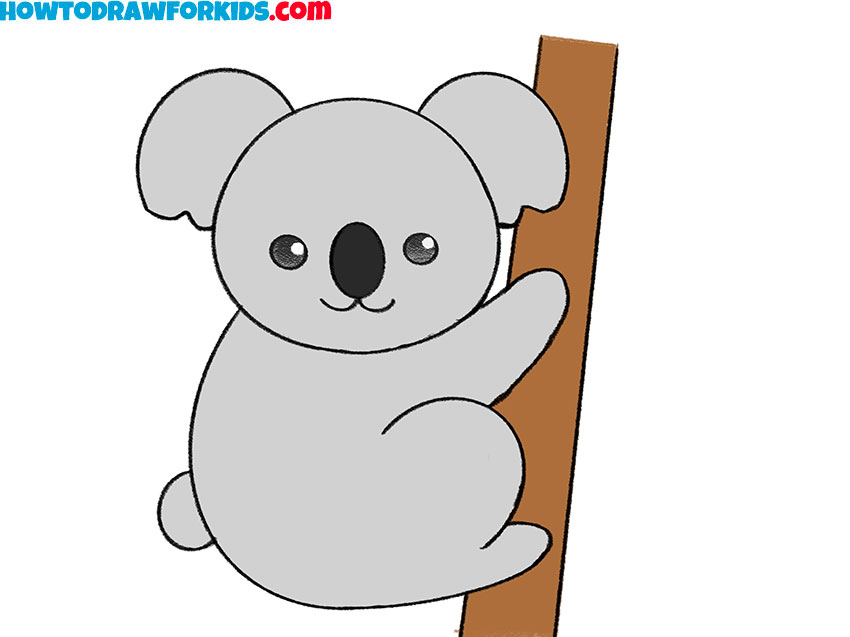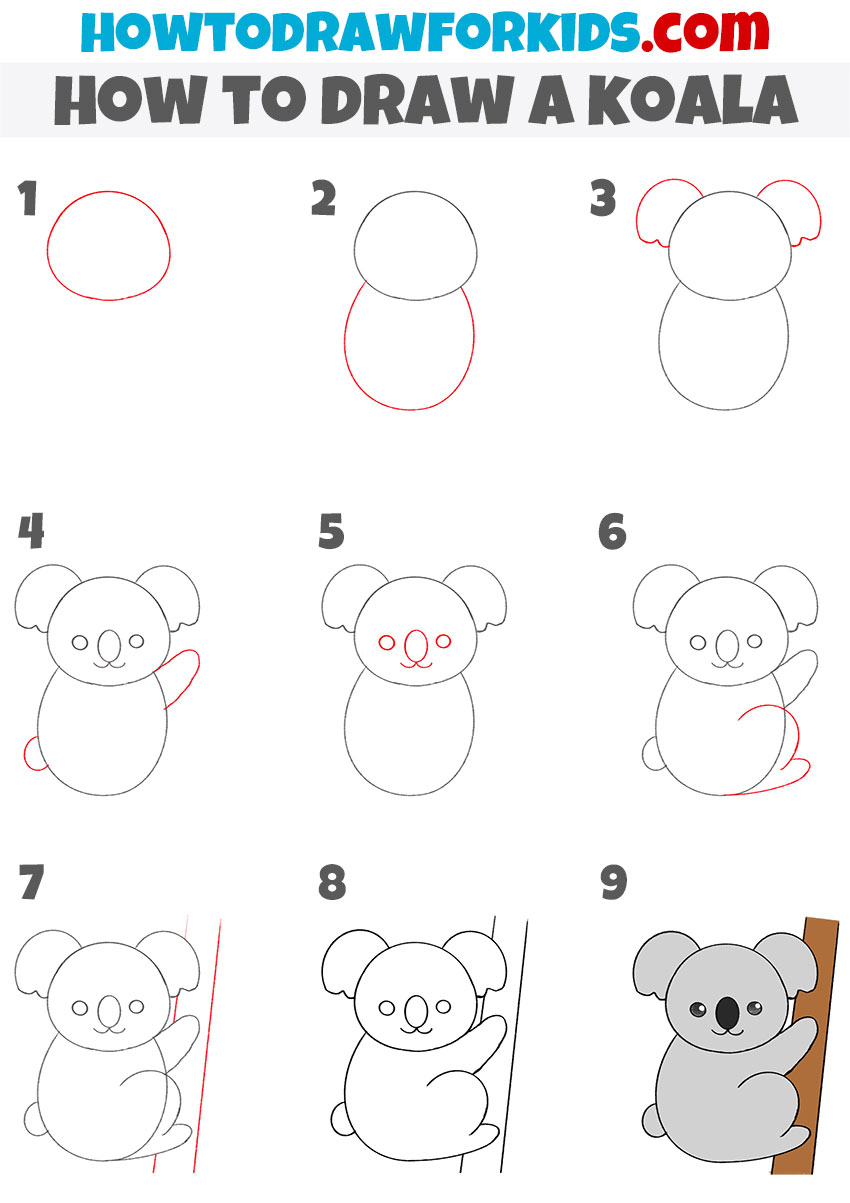 This drawing lesson will be very useful to you because you will learn how to draw a koala. I'm sure this tutorial will help you develop your drawing skills. You should draw as often as possible, then you'll get great results!
Do you like koalas? I think you find these animals very cute and kind, too. Koalas are not bears. They are members of a group of pouched mammals called marsupials. The koala is an iconic Australian animal. Eucalypt forests are home, shelter, and food for koalas. They need to sleep a lot to give them time to digest their food.
I think you have found it interesting to learn new information about koalas. Now let's draw a koala step by step.
Materials
Pencil
Paper
Eraser
Coloring supplies
Time needed: 20 minutes
How to Draw a Koala
Draw the outline of a koala's head.

Draw this at the top of the sheet of paper as an oval shape, using a curved line.

Add the animal's torso.

Draw this as an arc, similar to an unfinished oval below the koala's head.

Draw the ears.

Depict these elements placed on both sides of the head and similar to each other.

Add facial features.

Draw the eyes as circles, the nose as an oval and the mouth as curved lines.

Depict a koala's paw and tail.

Outline a koala's paw raised upwards. Draw the animal's tail as a semi-circle.

Add another koala paw.

You can depict this element with a semi-circle and a curved line.

Draw the trunk of the tree.

Depict the tree on which the koala sits, using straight lines.

Erase the auxiliary lines.

Take an eraser and remove all unnecessary lines from your drawing.

Color the drawing.

Color the koala's body grey, its nose and eyes black and the tree trunk brown.
Now you know how to draw a koala step by step. I will also be very happy if you tell us about your impressions of this lesson and suggest your ideas for the next drawing lessons step by step. Subscribe to us on social networks and share the lessons that you liked the most. You can download a PDF file with a short version of the lesson. It will help you draw a koala even without the internet.