Today I will show you how to draw a baby panda. You will certainly enjoy this lesson, and you will have a good time.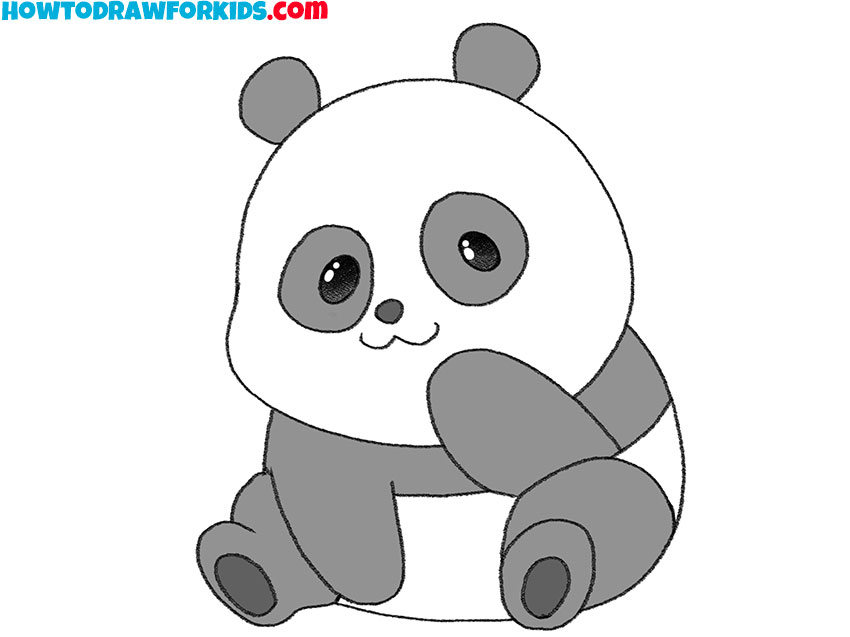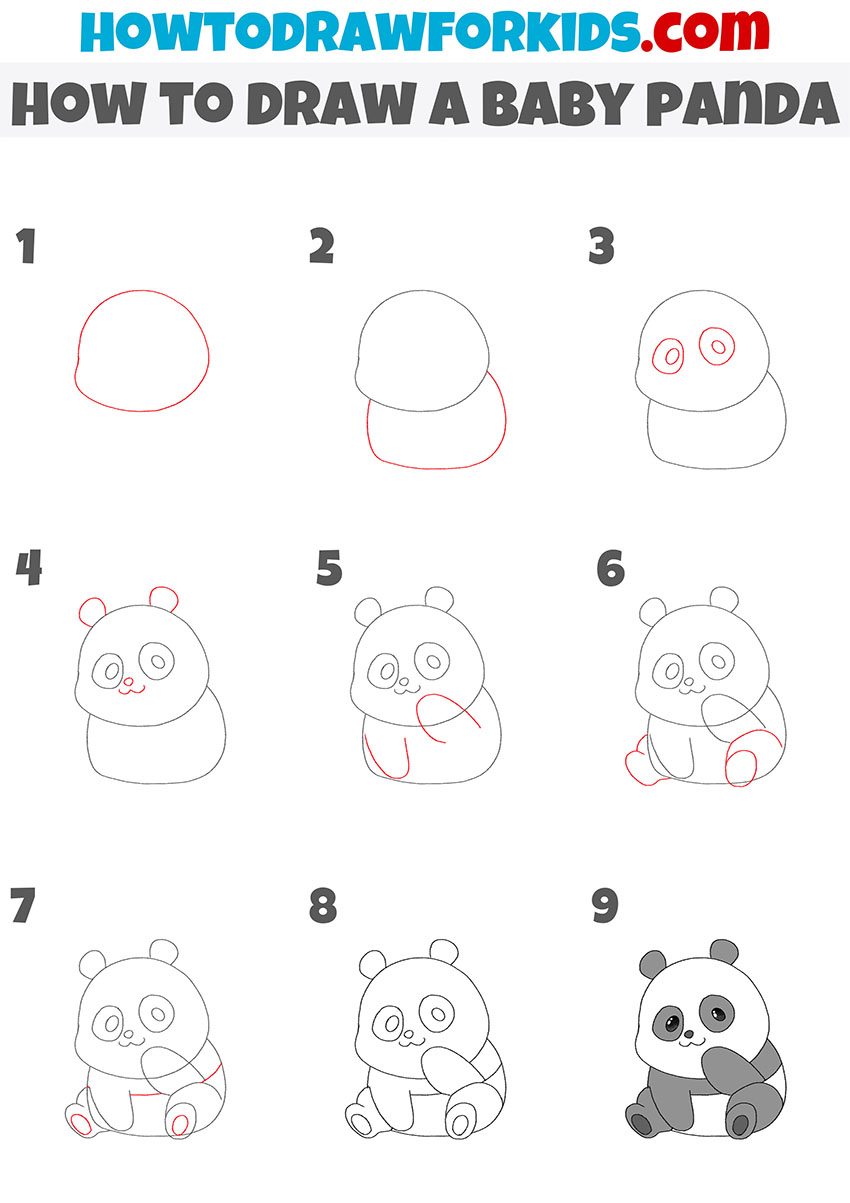 If you want to learn how to draw different animals, then be sure to follow the lesson on how to draw a baby panda. Here is a very simple way to draw, which even a beginner will master. As a result, you will get a great drawing.
Pandas are one of the cutest creatures on our planet. Panda babies look very funny and evoke pleasant emotions. The picture shows a baby panda in a sitting position. He raised one paw.
Try to correctly portray the position of the panda's body. Carefully draw all the lines that are marked in red and keep the proportions. Grab your art supplies and get to work.
Materials
Pencil
Paper
Eraser
Coloring supplies
Time needed: 30 minutes
How to Draw a Baby Panda
Draw the head.

Depict a rounded figure, in which there is a small smooth protrusion on the side.

Depict the torso.

Add the small torso below the head using smooth lines.

Sketch out the eyes.

Approximately in the middle of the head draw two eyes and add circles around the eyes.

Add the rest of the head.

At the crown, add two small ears. Draw the nose and draw the mouth with curved lines.

Draw the upper paws.

With curved lines, depict the wide upper paws, one of which is raised up.

Depict the lower paws.

Draw the two lower legs in the same position as in my example.

Add the stops and detail the color.

On each paw, draw the feet in the form of ovals and draw a transverse line on the belly.

Correct inaccuracies.

Look at the drawing and correct the mistakes. Remove all extra lines.

Color the drawing.

For coloring you will need gray and black.
I hope that you did your best at each stage of drawing, and you like the result of the work. Share your impressions in the comments. Your feedback motivates me to create new exciting lessons. Right now you can download a PDF file for free, which contains a short version of the lesson and additional training materials. Save the file and draw at any convenient time.