Step-by-Step tutorial on How to Draw Peppa Pig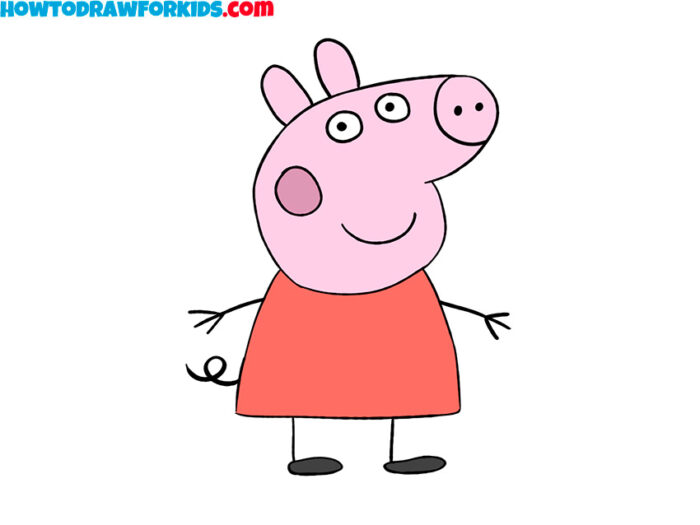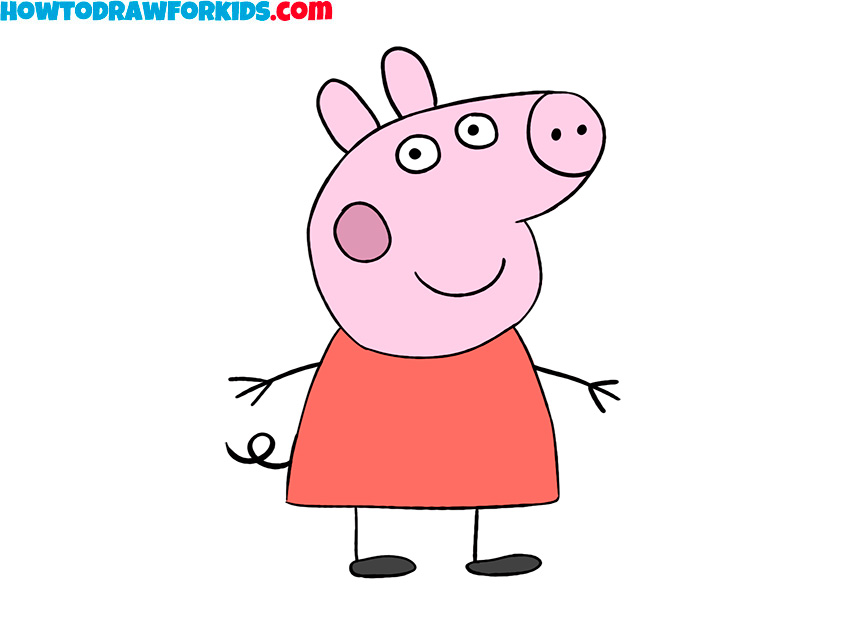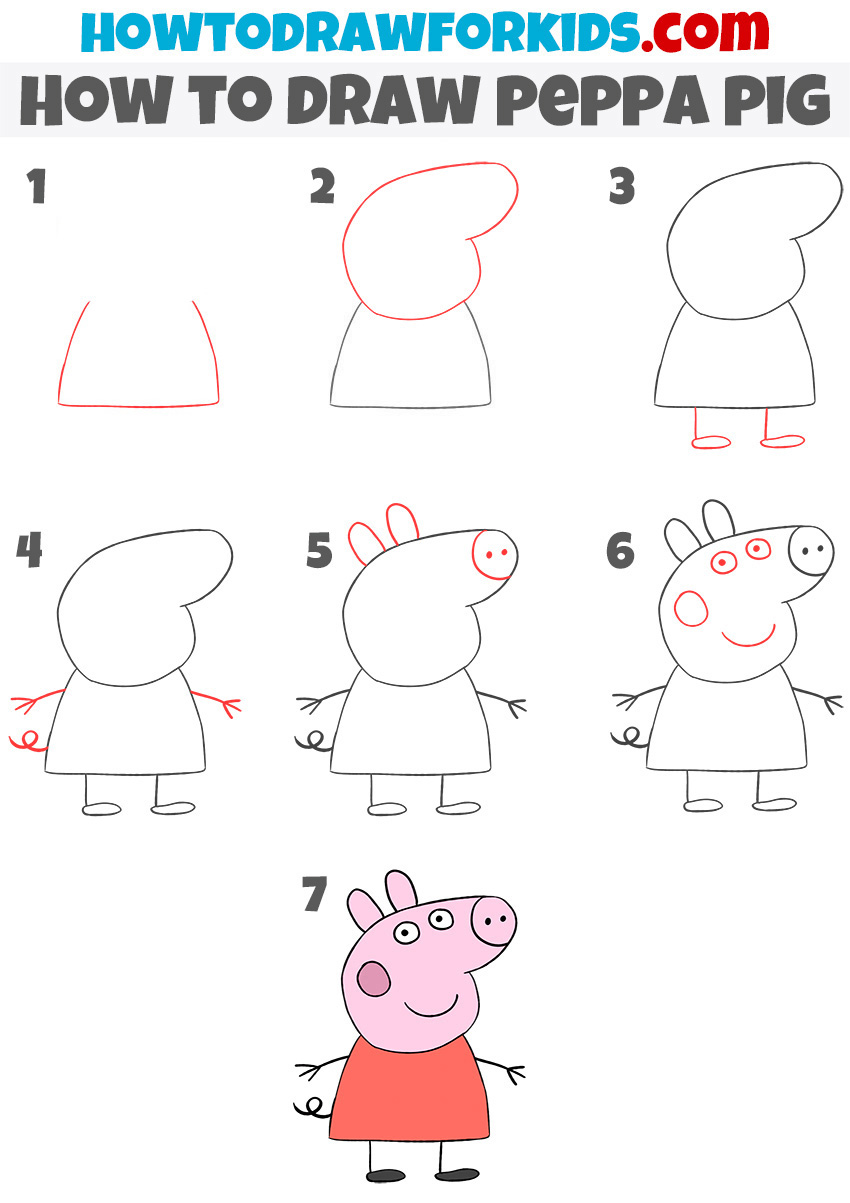 Peppa Pig is a disproportionate, rather strange, but incredibly popular cartoon character. A huge number of people all over the world love to watch short cartoons about Peppa and her friends.
I decided to explain Peppa's drawing because this is a fairly simple and at the same time unusual character with an interesting face shape. Trust me, this will be one of the easiest drawing lessons ever.
So grab your favorite pencils and other drawing supplies. Put on some nice music, provide quality lighting for your workplace. Let's start this tutorial on how to draw Peppa Pig for kids!
Materials
Pencil
Paper
Eraser
Coloring supplies
Time needed: 15 minutes
How to Draw Peppa Pig
Draw the body.

The body of our pig looks like a truncated triangle with lines. Draw this in the center of a piece of paper.

Draw the head.

Add the outlines of the head which looks like a jagged, asymmetrical shape with rounded edges.

Draw the legs

This is a very simple step indeed. Just draw the legs with a couple of baselines.

Draw the arms and tail

This simple drawing style has taken the world by storm, in fact. Draw the arms which are made up of three sticks and the tail in the form of a curl.

Draw the nose and ears

Depict the nose and ears of our lovely pig.

Add the facial details.

A couple of small details will make your drawing look more vivid and realistic. Add the outlines of the eyes, mouth, and blush on the cheeks.

Color Peppa Pig

Two shades of pink and a vibrant red in clothing are great choices for this lovely pig.
So Peppa Pig drawing tutorial is over. To be able to draw this nice pig without the Internet, use this free PDF worksheet, which contains all the actions of this guide and some really helpful additions.