How to Draw a Panda Face for Kindergarten
In the lesson how to draw a panda face for kindergarten there are no complicated elements. The lesson contains only four easy steps.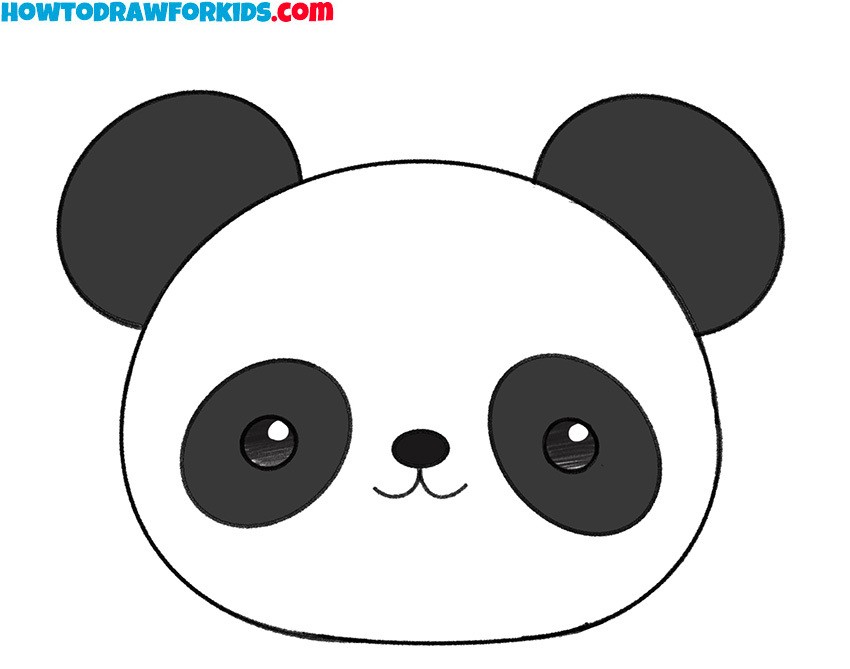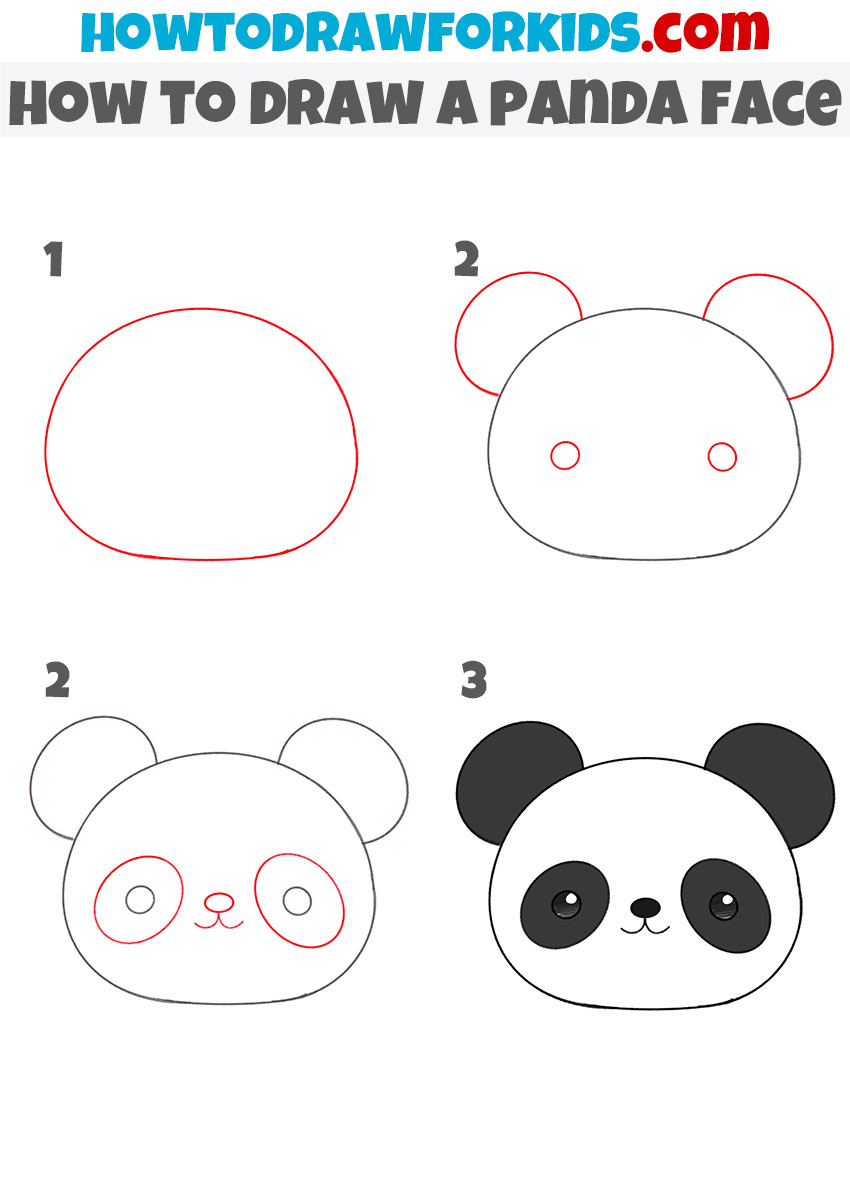 In this tutorial, I will show you how to draw a panda face for kindergarten. A panda is a bamboo bear. This clumsy animal looks very funny, which is why many people like the panda. The panda has a characteristic black and white coat color. The panda image is very popular and you have seen it many times in your surroundings.
The panda is the main character of various cartoons and a favorite children's toy. This animal is depicted on the emblems of various organizations. The image of a panda can be seen even on clothes and on various other objects that surround us. I think that this lesson will be interesting for you, and you will be happy to draw a panda.
If you followed my previous lessons, then you can easily draw a cartoon-style panda face. This style has certain proportions, and I want to draw your attention to this. The panda has an oval head, small ears, eyes are set wide, and is almost at the level of the nose. These proportions give the panda a cute cartoon look.
Materials
Pencil
Paper
Eraser
Coloring supplies
Time needed: 10 minutes
How to Draw a Panda Face for Kindergarten
Draw the outline of the head.

To do this, draw an oval of the desired size.

Depict the ears and eyes.

The eyes are two small circles that are wide apart. Draw the ears with a smooth, rounded line.

Add the elements of the face.

Sketch out the outlines of circles around the eyes and depict the nose and mouth.

Color the drawing.

Paint the ears and eye circles with black.
In this tutorial, you mastered the skills of drawing a panda face. Now you can use this image as needed. For example, you can draw a panda on a greeting card. If you liked the lesson, then share your impressions in the comments.
Traditionally, at the end of the tutorial, I suggest you download the PDF version of this tutorial. There you will find useful tools to help you improve your drawing skills, and you can draw your favorite characters whenever you like.