In this tutorial, you will learn how to draw a pear in just six easy steps. This guide is very simple and helpful.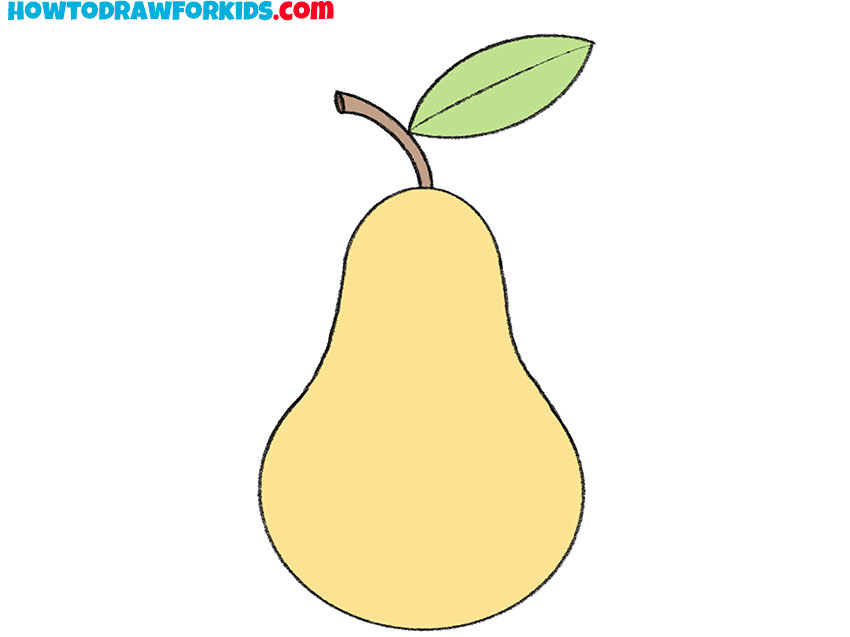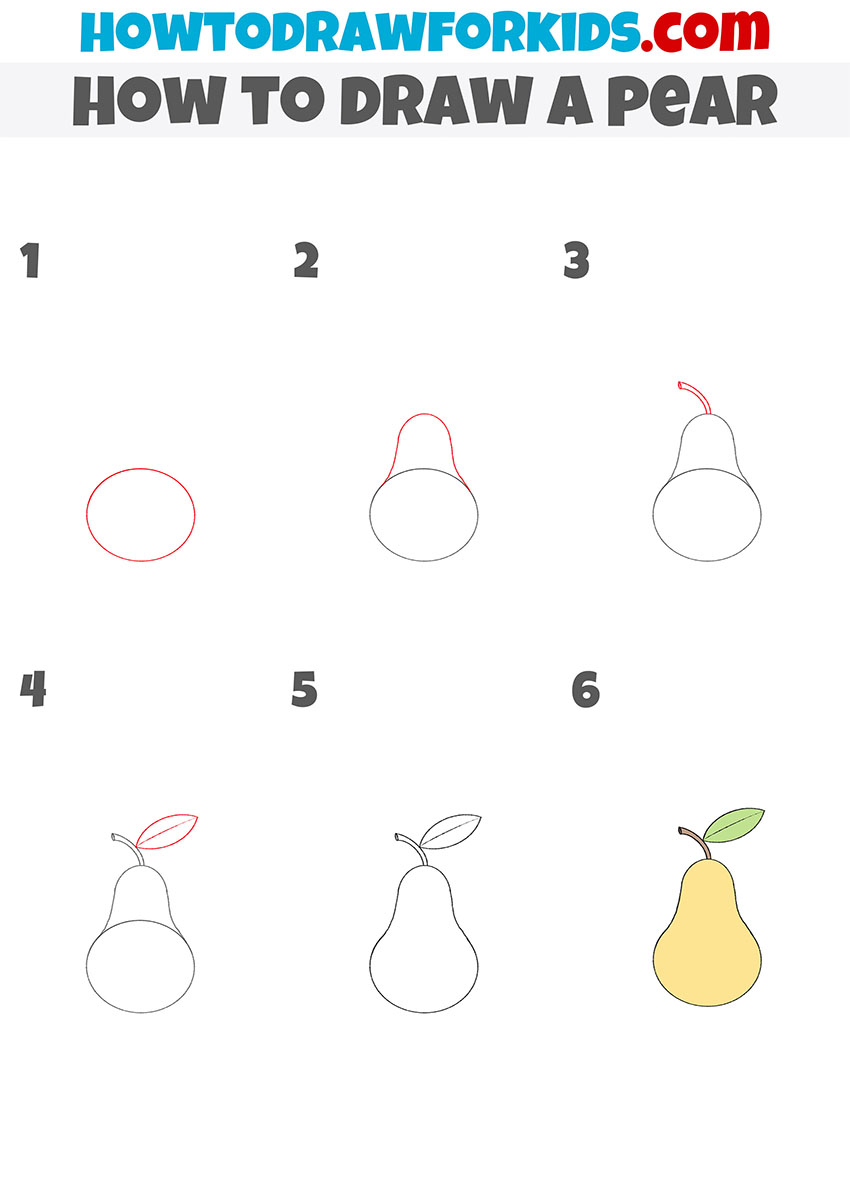 In this lesson, I want to show you how to draw a pear. I promise that this will be a very simple task that any novice artist will quickly cope with.
The pear is a delicious juicy fruit that has the shape of a rounded cone. Pears are very useful because they contain many vitamins. Compotes, jam, and preserves are cooked from pears, candied fruits, and other dishes are made.
There are different varieties of pears that differ in shape, color, and taste. In the picture, you see the most popular pear variety.
For coloring, you can use the same color as in the example, or choose a different color, such as green or red-orange. It will be very beautiful if you paint the main part of the pear with one color, and paint the side with another color.
Materials
Pencil
Paper
Eraser
Coloring supplies
Time needed: 20 minutes
How to Draw a Pear
Draw the bottom of the pear.

To do this, you need to draw an even circle.

Depict the top of the pear.

Draw a smooth, curved line to draw the bell-shaped figure.

Add the stem.

Draw the thin stem at the top of the pear.

Sketch out the leaf.

With smooth lines draw the small leaf on the stem.

Correct inaccuracies.

Carefully remove the extra lines in your drawing.

Color the pear.

Use yellow or any other color for the pear. Color the stem brown and the leaf green.
The pear is ready! I hope that you did good work and correctly completed each step of the drawing. You can use the acquired skills in your next drawings, for example, if you want to draw a beautiful still life, which will depict fruits.
For your convenience, I have created a short version of the lesson as a PDF file. Download the file so that you can always return to this lesson if necessary, even if there is no Internet access.