Today I will show you how to draw Shrek quickly and easily. In nine simple steps you will get a great result.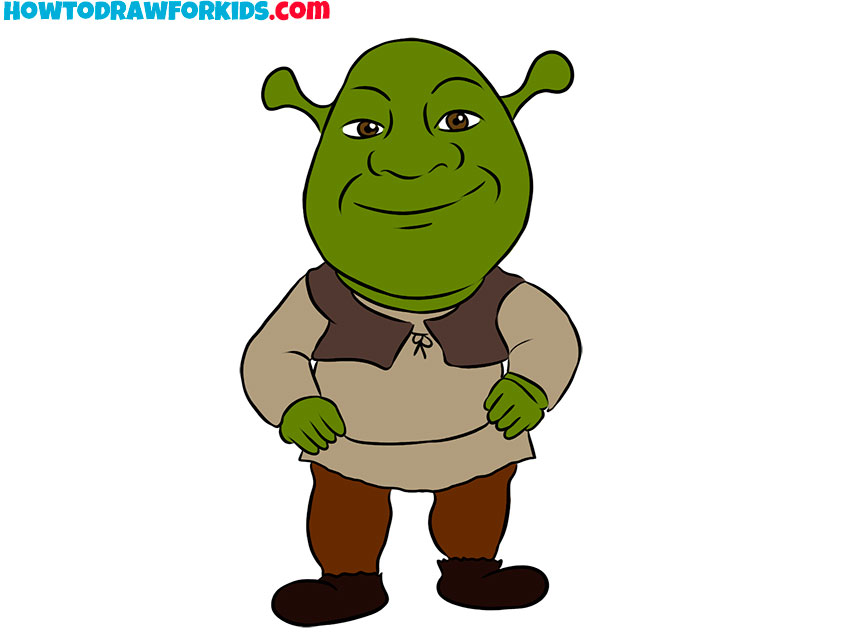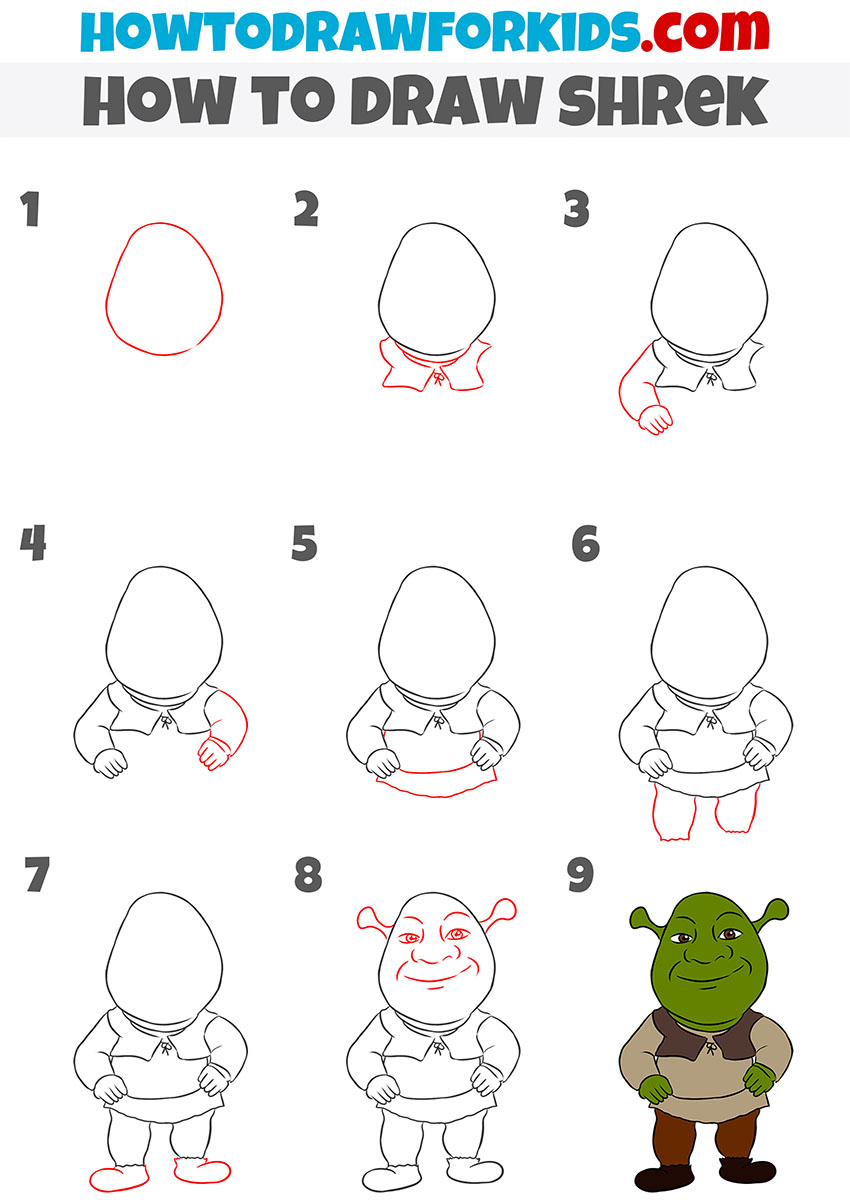 In this tutorial, I will show you how to draw Shrek. I promise that the lesson will be exciting and you will have a pleasant experience.
Shrek is a fictional character from cartoons, comics, and video games. This is a mythical giant who lives in the swamp. Shrek has a very unusual appearance. This troll has green skin, a large head, small ears, and a wide mouth.
Such a formidable appearance causes fear in everyone around. Shrek has an unfriendly character and defends his territory with all his might. At the same time, this character is characterized by kindness and sensitivity.
Materials
Pencil
Paper
Eraser
Coloring supplies
Time needed: 30 minutes.
How to Draw Shrek
Draw the head.

With smooth lines draw an egg-shaped figure.

Depict the vest.

Draw a short vest below the head.

Sketch out one arm.

On the left side draw the short arm that is slightly bent at the elbow.

Add the second arm.

Draw the arm on the right side in the same position.

Depict the belly and the bottom of the clothes.

Draw two smooth rounded lines below the arms.

Sketch out the legs.

With smooth lines draw short legs.

Add shoes.

On the legs draw shoes that are rounded.

Draw the ears and facial features.

Add small ears. Draw the eyes, nose, mouth, and skin folds on the face.

Color the Shrek.

Color the skin in green, for clothes choose different shades of gray and brown.
Do not forget to subscribe to us on social networks so as not to miss the next interesting lessons.
You can now download a short version of the lesson in PDF format so that you can return to this lesson at any convenient time.