How to Draw a Vest for Kindergarten
Super Simple Vest Drawing Instruction for Kindergarten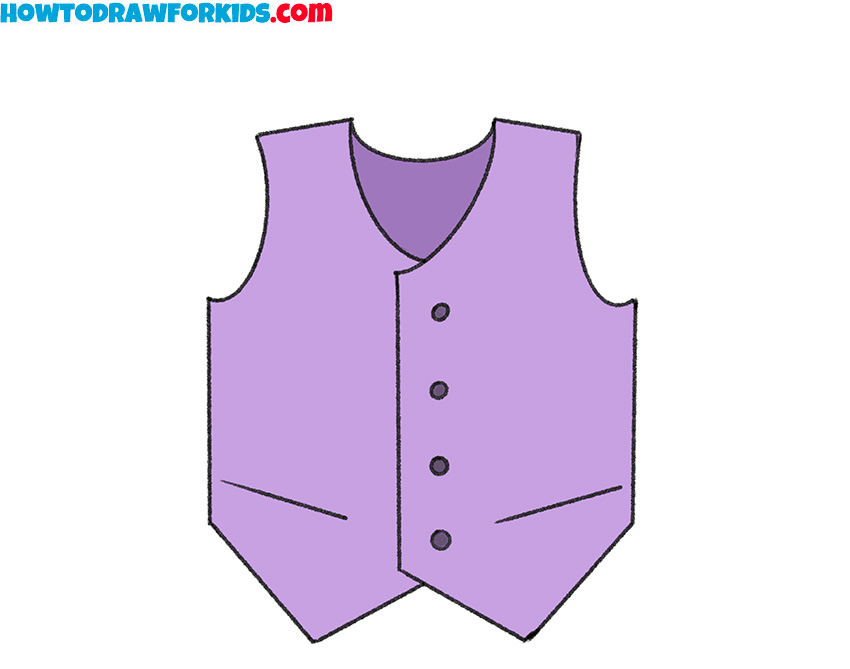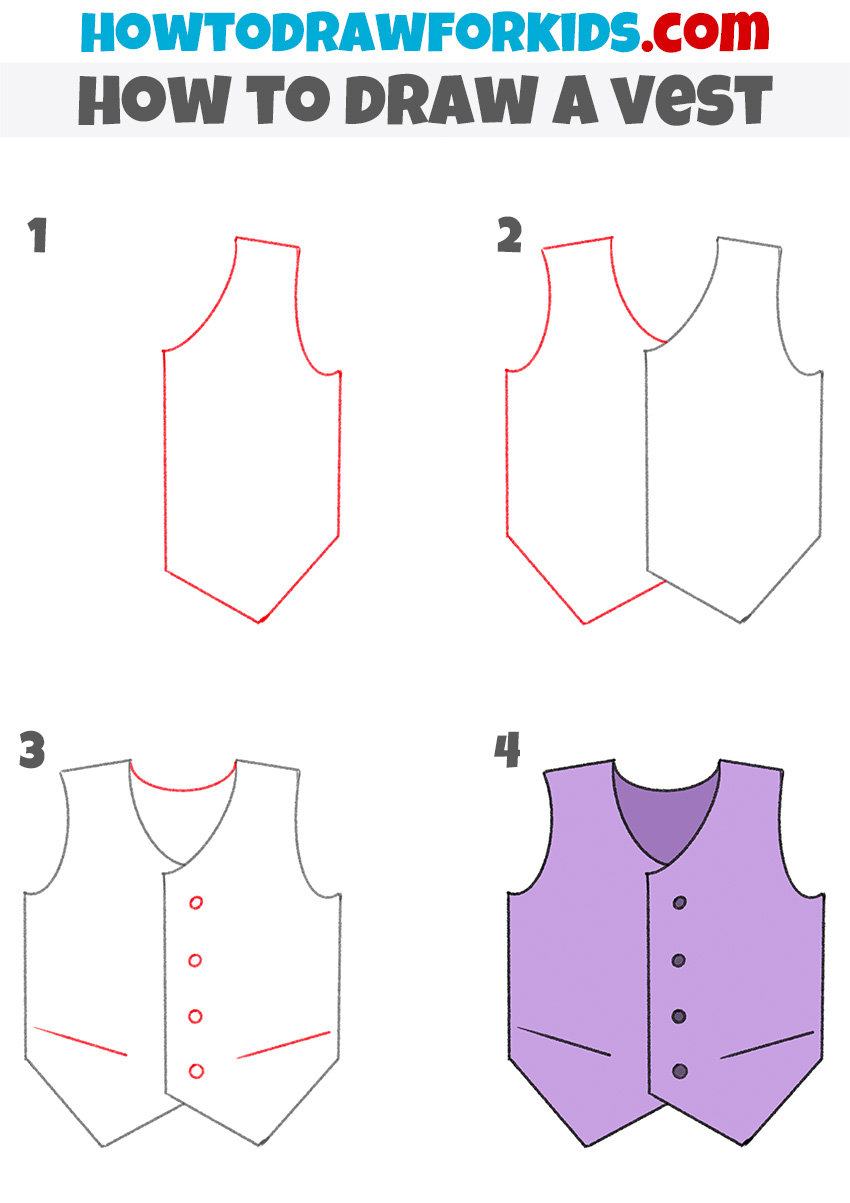 The lesson on how to draw a vest for kindergarten will teach you how to draw one of the items of clothing. I promise this guide will be very interesting for you.
A vest is a short, collarless, sleeveless garment. In the classic version, the vest is worn under a jacket, frock coat, or tailcoat. Also, the vest can be worn in other cases, when the vest can be part of a carnival costume or even workwear.
In the picture, you can see the basic model of the vest. The model is simple, but there may be a slight difficulty in constructing the outline of the vest. Here you need to draw straight lines and make sure that both sides of the vest are the same. When the outline is ready, then in the middle it is necessary to draw a few buttons.
For coloring, you can use purple, as shown in the picture, or any other color of your choice.
Materials
Pencil
Paper
Eraser
Coloring supplies
Time needed: 10 minutes
How to Draw a Vest for Kindergarten
Start drawing the shape of the vest.

Take your time and draw the lines carefully.

Repeat the shape of the right side.

Continue drawing the outline of the vest.

Add details.

At this point, sketch out the buttons and pockets.

Color the drawing.

Choose any color you like. For buttons and pockets, you need a dark color.
The lesson is over. I hope he helped you. By learning how to draw items of clothing, it will be easier for you to draw clothing on the person. So you can combine lessons from the "Person" and "Clothes" categories on my site. Don't forget to download the PDF version of this guide, which comprises the steps set forth above, and some interesting and useful additions.