In this drawing lesson, you will learn how to draw a table step by step. This lesson will greatly help you improve your artistic skills!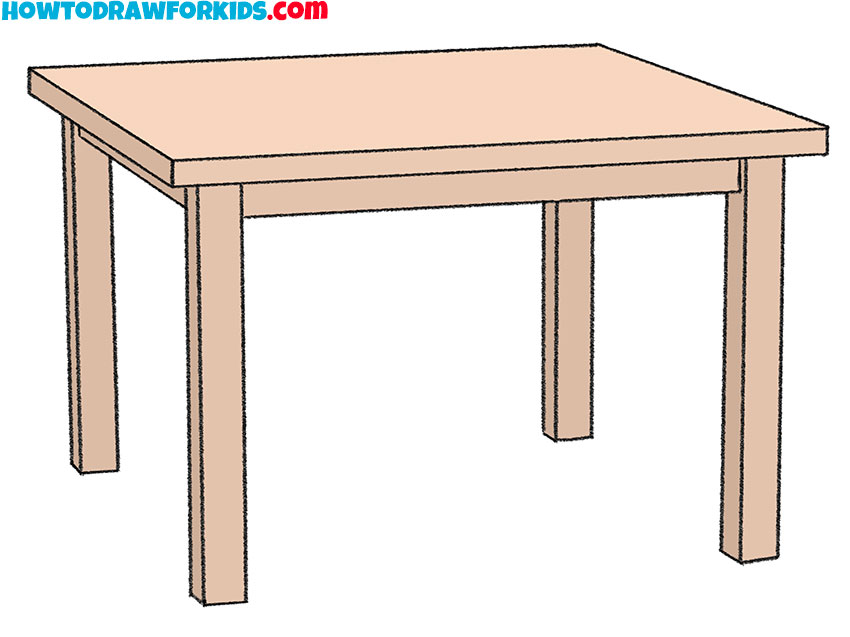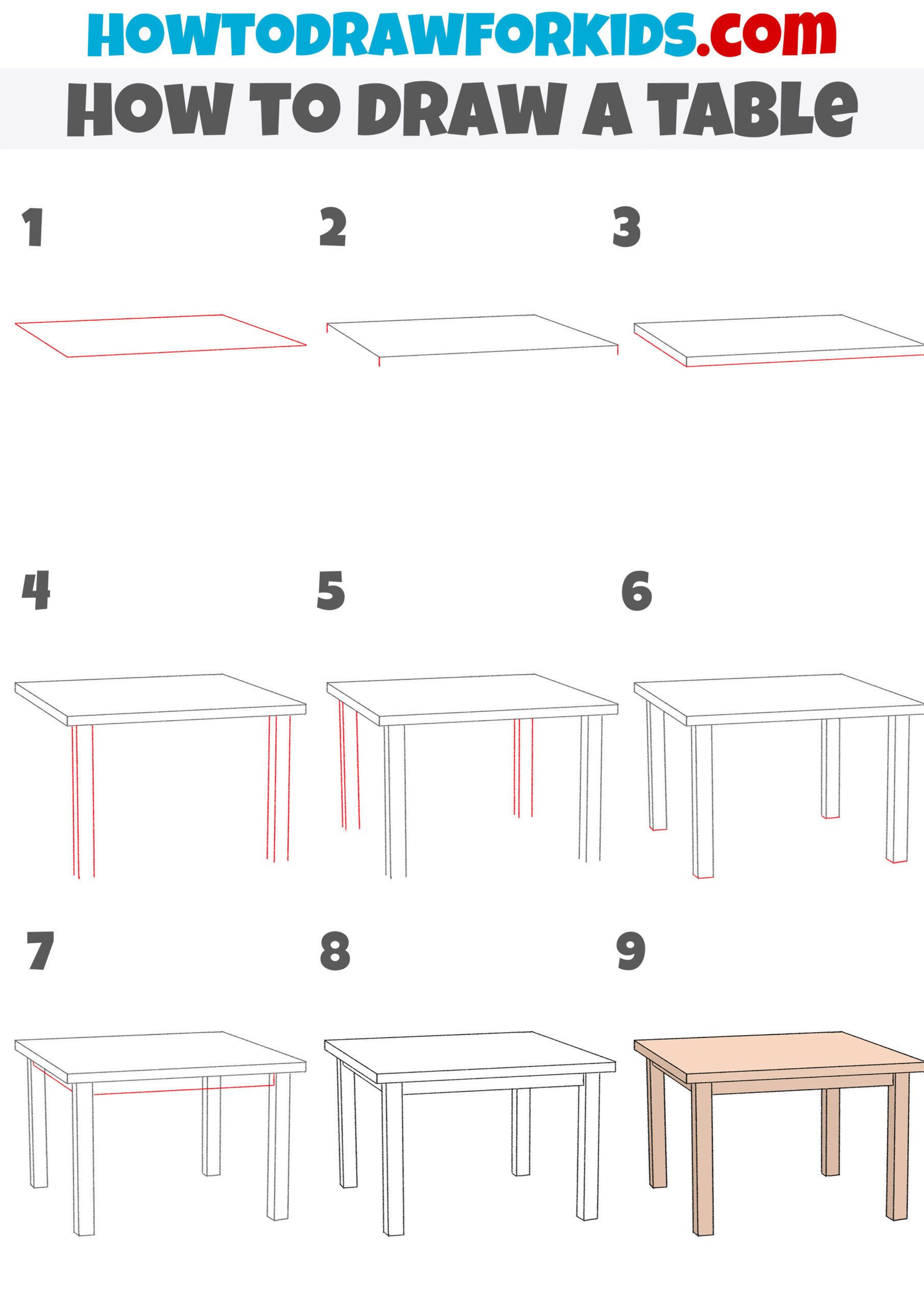 I have prepared for you this fascinating drawing lesson, in which I will tell and show you how to draw a table step by step.
This drawing lesson is designed specifically for children and beginner artists, so each of you can easily cope with this task.
This lesson is about drawing furniture and household items, so you can use the skills learned in this lesson many times to complete your drawings in the future.
The table is one of the most important home furnishings. This type of furniture is necessary in the kitchen, in the dining room and in the hall. Most often, the table is used to serve it with various dishes and put dishes for meals on it.
In this lesson, you will need to learn how to draw straight lines. In order for you to be able to complete this drawing more perfectly, you can use a ruler.
Materials
Pencil
Paper
Eraser
Coloring supplies
Time needed: 30 minutes.
How to Draw a Table
Start drawing the surface of the table.

Draw a quadrilateral with four straight lines, as shown in the figure.

Add side faces at the top of the table.

From the three ends of the drawn quadrilateral, draw three short straight lines.

Depict the bottom edges of the top of the table.

Now, you should connect the straight lines with two lines of different lengths.

Start drawing the legs of the table.

Draw two table legs using three straight vertical lines for each of them.

Sketch out the other two table legs.

Now you need to draw six more straight vertical lines as shown in the picture.

Finish drawing the legs of the table.

Connect the bottom ends of the straight lines you drew with straight lines of varying lengths.

Add elements at the bottom of the table.

Draw a few straight lines connecting the legs of the table as shown in the picture.

Correct inaccuracies.

Use the eraser to remove any unnecessary guidelines.

Color the drawing.

To color the table, I recommend you use different shades of brown.
You can also offer your ideas for future drawing lessons. Download the PDF file, which contains a short version of this tutorial, as well as additional useful materials for you.