In this lesson, I will show you how to draw a vase. With this simple instruction, you will quickly draw this beautiful piece of furniture.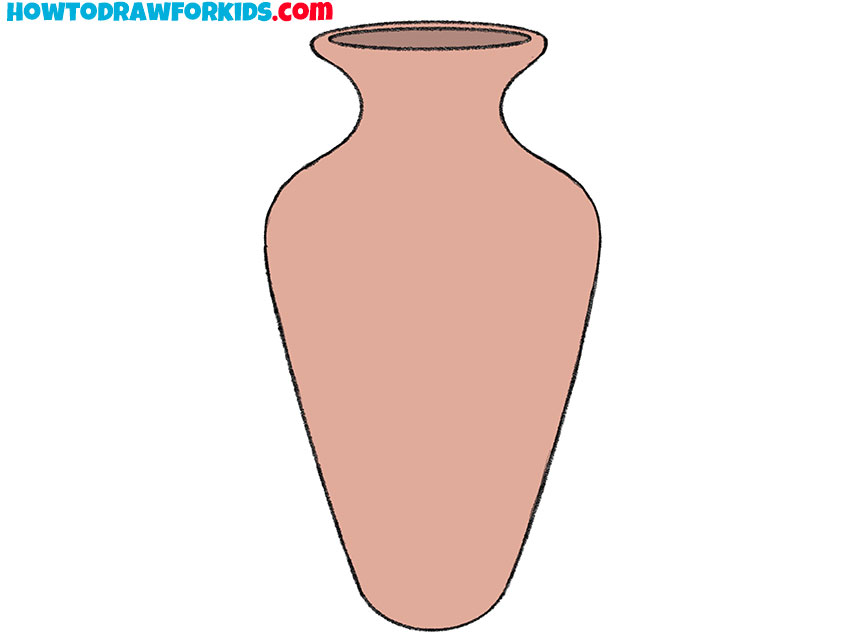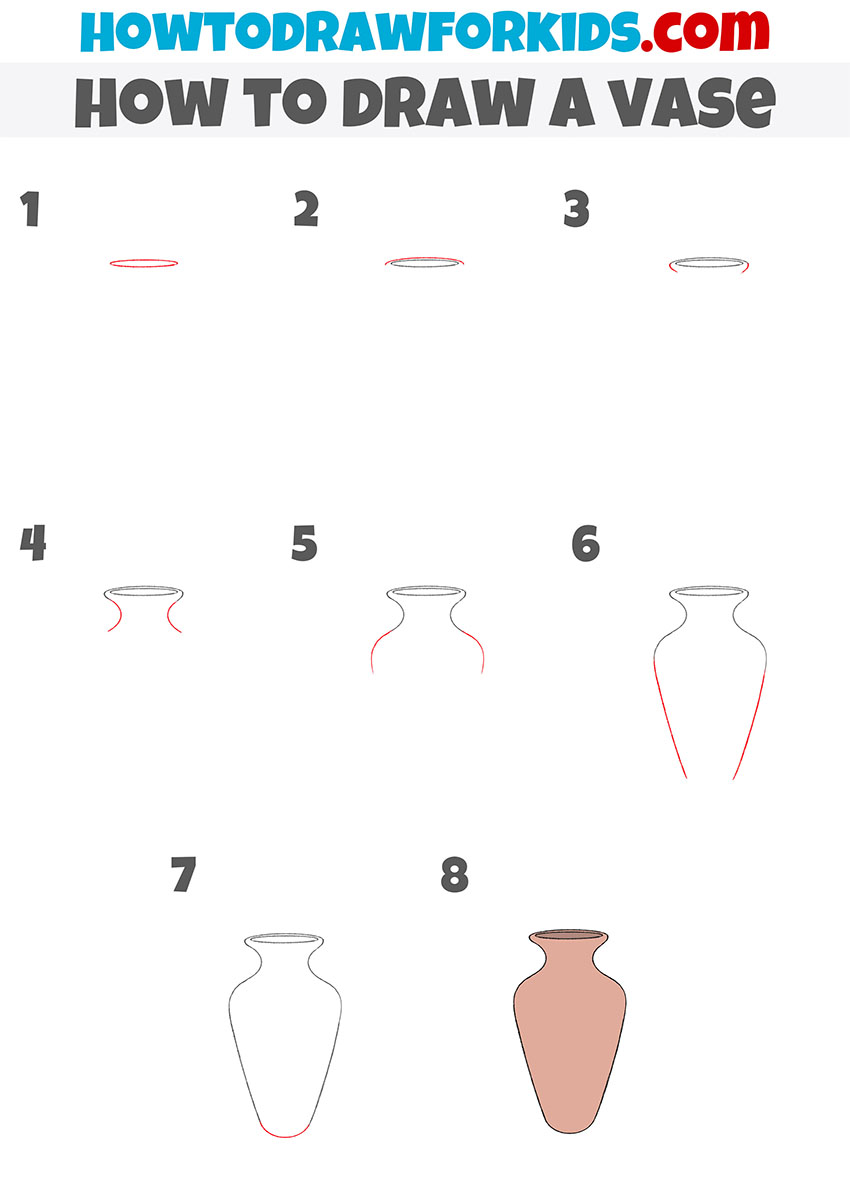 In today's lesson, you will learn how to draw a vase. A vase is an elongated vessel that can be used for a variety of purposes. Surely, most often, you have seen that a vase is used for that. To fill it with water and put fresh flowers in it to enable them to stay fresh as long as possible.
Also, vases of various shapes can be used for fruits, dried flowers, various decor items, and also remain empty as interior decoration.
So, if you have prepared all the materials necessary for drawing, then you can start this lesson.
Materials
Pencil
Paper
Eraser
Coloring supplies
Time needed: 20 minutes.
How to Draw a Vase
Draw the top of the vase.

Depict an oval elongated in breadth to indicate the neck of the vase.

Depict the top edge of the neck of the vase.

Above the oval, add a semi-oval with a slightly larger diameter than the previous one.

Add the sides of the neck.

Draw two symmetrical curved lines from the two ends of the semi-oval.

Add the narrow part of the neck of the vase.

Continue the two short lines previously drawn with two symmetrical arcs.

Draw the wide part of the vase.

Continue the previously drawn arcs with two symmetrical curved lines of the same length.

Sketch out the sides of the vase

To complete this step, depict two slightly curved lines of the same length.

Depict the bottom of the vase.

Now you need to connect the bottom edges of the previously drawn lines with a small arc.

Color the drawing.

To color the vase you have drawn, use beige and brown.
Share your impressions about this lesson in the comments. Don't forget to download the PDF file, which contains a short version of this lesson so that you can return to the drawing lesson at any time convenient for you.