In this lesson, I would like to tell you how to draw a toucan. With this simple instruction, you can draw a very beautiful bright bird.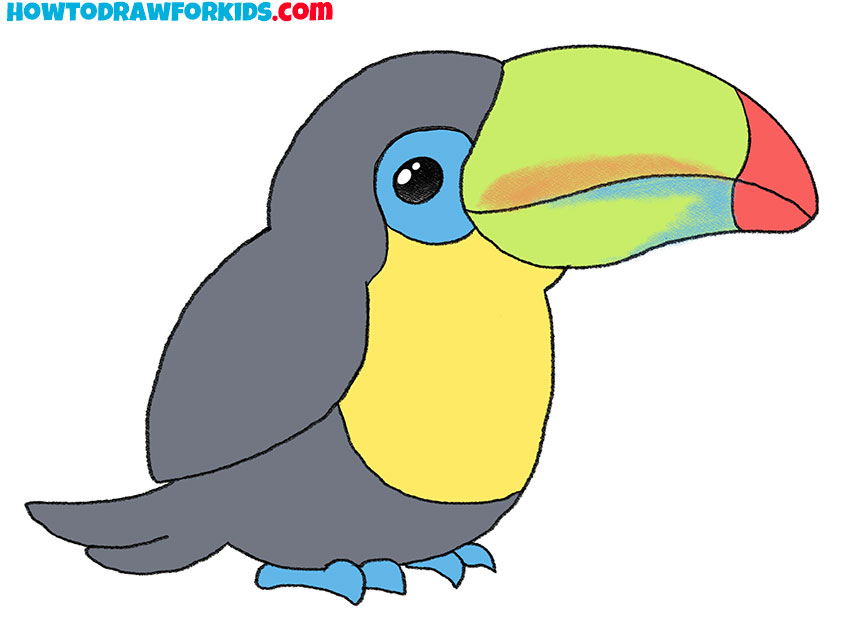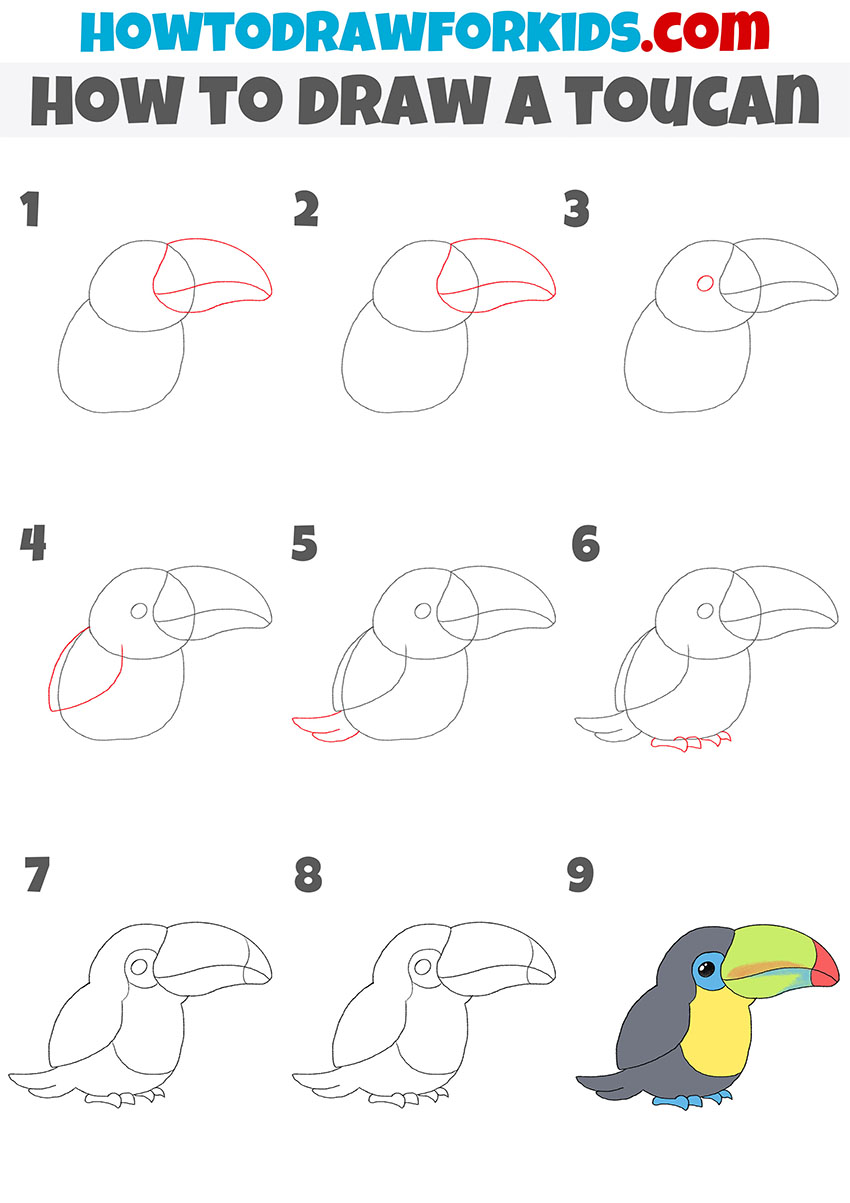 Now you will learn how to draw a toucan. Surely, you have ever seen such a tropical bird as a toucan. This bird has a pronounced distinctive feature in the form of a huge beak.
The toucan is considered a tropical bird native to the Americas. Sometimes it happens that the huge beak of a toucan is almost equal to the size of the bird itself. In addition to the bright orange beak, the toucan is also distinguished by its bright plumage.
During the execution of this drawing, you should definitely use materials for coloring the toucan in different colors.
Materials
Pencil
Paper
Eraser
Coloring supplies
Time needed: 30 minutes
How to Draw a Toucan
Draw the outline of the head and torso.

Depict the head of the toucan as an arbitrary figure and add its torso using a curved line.

Depict the beak of the toucan.

On the right side of the toucan's head, draw the huge beak using an arc and wavy lines.

Sketch out the eye.

Draw one oval in the center of the previously drawn head of the toucan.

Add the outline of the wing.

On the left side of the toucan's body, add two curved lines.

Sketch out the tail.

Below the previously drawn toucan wing, draw the two-tiered tail using curved lines.

Add the outlines of the paws.

Below the torso you've drawn, depict two paws with pointed claws using curved lines.

Add details.

Draw a curved line on the torso, and also add some lines on the head and on the tip of the beak.

Correct inaccuracies.

Use the eraser to remove unnecessary auxiliary lines.

Color the drawing.

To color the toucan, use gray, blue, yellow, green, black, orange and red colors.
For your convenience, I have prepared a PDF file with a short version of this tutorial. Download this file and return to this lesson at any time convenient for you.