In this lesson I will tell you and show you how to draw a tree without leaves. Be sure to follow this lesson to improve your creativity.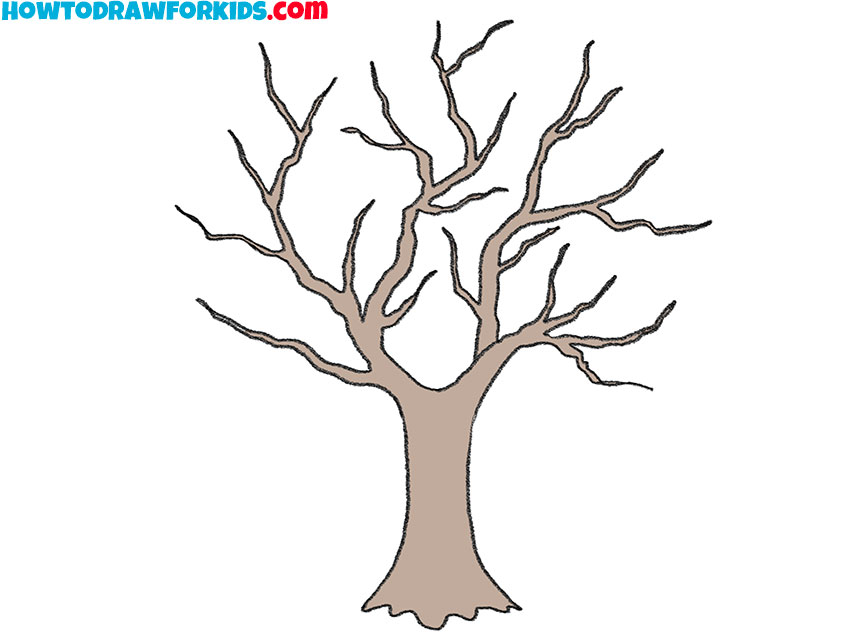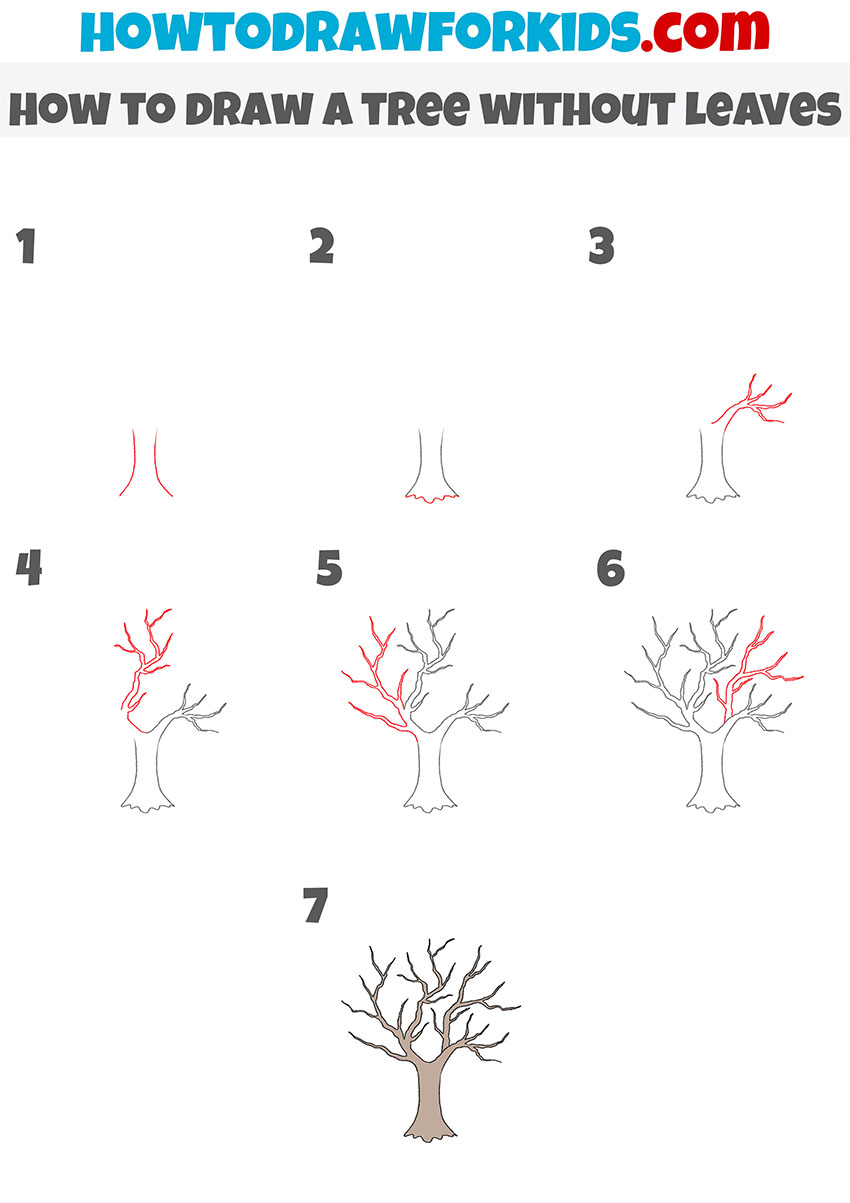 I'm sure you'll love this new step-by-step tutorial on how to draw a tree without leaves. This lesson will be very simple and at the same time useful for you. You can use the acquired skills in the future when you want to draw any winter landscape.
This tutorial allows arbitrary lines, so the thickness of the trunk and the shape of the branches may differ slightly from my example. The main thing is to remember the sequence of steps so that you can easily draw such a tree if necessary.
So, check if you have all the art supplies at hand and if everything is ready, then proceed to the exciting creative work.
Materials
Pencil
Paper
Eraser
Coloring supplies
Time needed: 30 minutes
How to Draw a Tree without Leaves
Draw the trunk.

Determine the size of your drawing and use smooth lines to depict the thickness of the trunk.

Add the bottom of the trunk.

Draw a wavy line at the bottom of the drawing.

Start drawing the branches.

Draw the wide branch and several small branches.

Depict the branches at the top.

On the other side of the drawing, draw the highest branch, from which several small branches extend.

Add the branches on the other side.

On the left, draw the large branch and add a few small branches on it.

Sketch out the rest of the branches.

Draw another large branch, on which there are several small-pointed branches.

Color the drawing.

For coloring, you will need any shade of brown.
Now you have learned how to draw a tree without leaves step by step. I would love to read your feedback on this tutorial. Also, you can offer your ideas for the next drawing lessons, and I will definitely take into account all your wishes. By tradition, at the end of the lesson, I left a link that you can use and save yourself a PDF file with a short version of the lesson. Thus, you can return to the lesson at any time and complete it again.