In this lesson, I will show you how to draw a winter tree step by step. All the steps in this tutorial are very simple.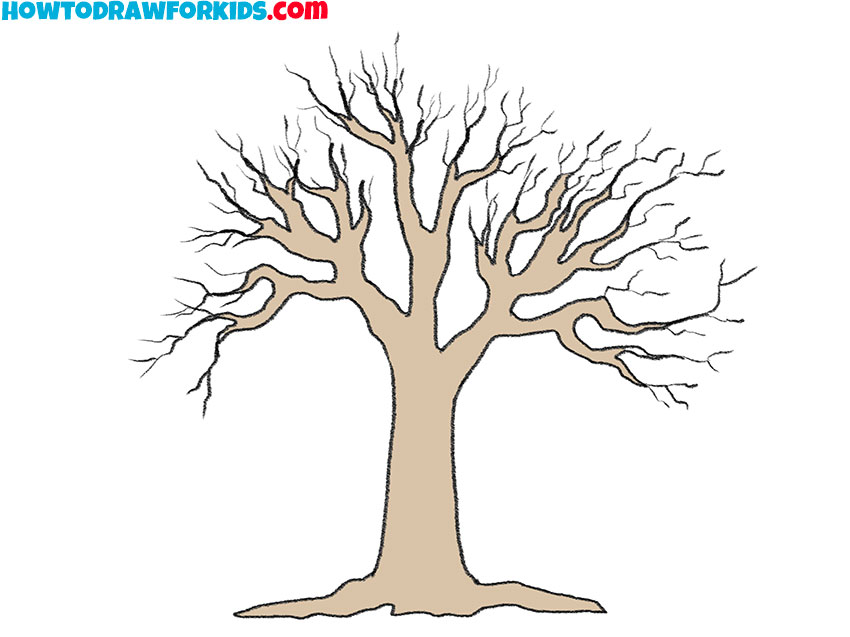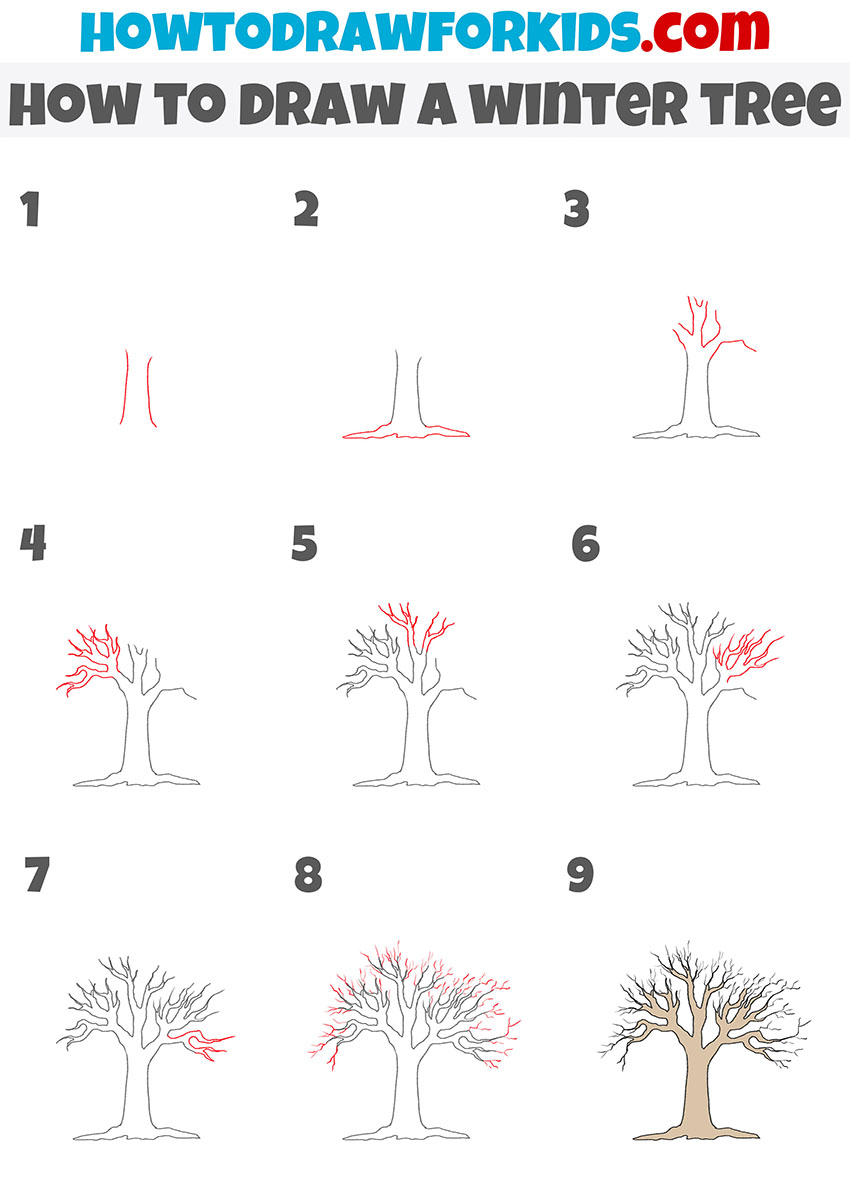 I suggest you complete a new fascinating lesson on the topic of natural objects, and now you will learn how to draw a winter tree step by step. Here the tree has a wide trunk and branches of different sizes. There are no leaves on the winter tree, and they will appear only in early spring.
Freehand lines are allowed in this tutorial, so the size and shape of the branches may differ from my example. The main thing is to remember the sequence of steps so that in the future you can easily draw any tree if necessary.
Please get your art supplies ready and get started with this fun tutorial.
Materials
Pencil
Paper
Eraser
Coloring supplies
Time needed: 30 minutes
How to Draw a Winter Tree
Draw the trunk.

Depict two smooth vertical lines at some distance from each other.

Add the bottom of the tree.

At the bottom, continue the lines and draw a wide lower part where the roots begin.

Depict the wide branches.

At the top of the trunk, draw some wide branches.

Add the branches on the left side.

Use jagged lines of various shapes to draw the thinner branches.

Sketch out the top branches.

At the top of the tree, draw several branches of different shapes.

Depict the branches on the right side.

Use the jagged lines as in the previous steps and depict several branches of different shapes.

Add the rest of the branches.

Repeat the previous step and draw some more branches on the right side.

Add the smallest branches.

At the ends of the branches, draw thin, uneven lines of various shapes.

Color the drawing.

Use any shades of brown.
The winter tree is ready! You have now completed all the steps in this guide and acquired useful skills. If you liked this tutorial, then leave a little feedback in the comments. I will be glad to receive feedback from you. I recommend that you save the PDF file, which I have prepared especially for your convenience. This file contains a brief instruction and additional useful materials necessary for the effective implementation of the lesson.