I have prepared a new interesting lesson for you in which you will learn how to draw an american football. This tutorial is quite simple and consists of just nine steps.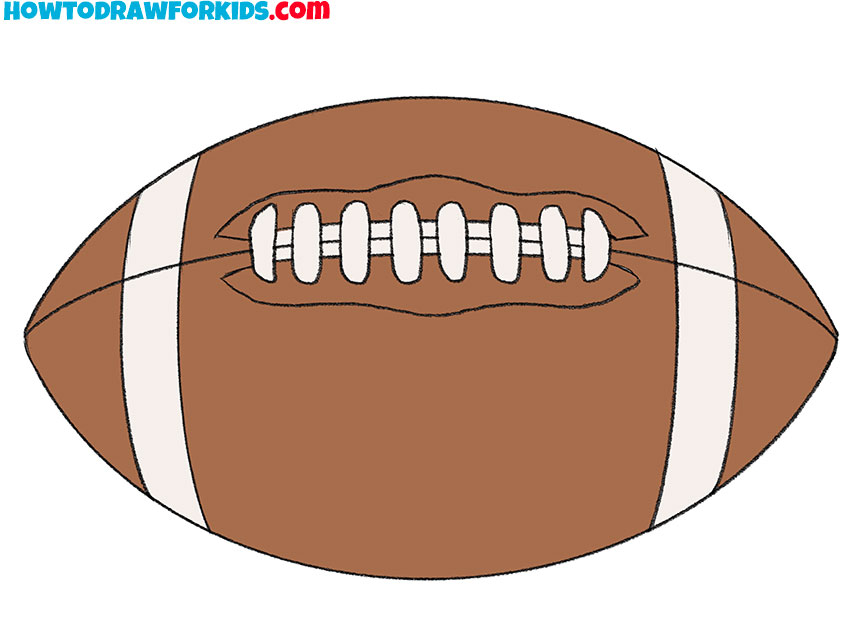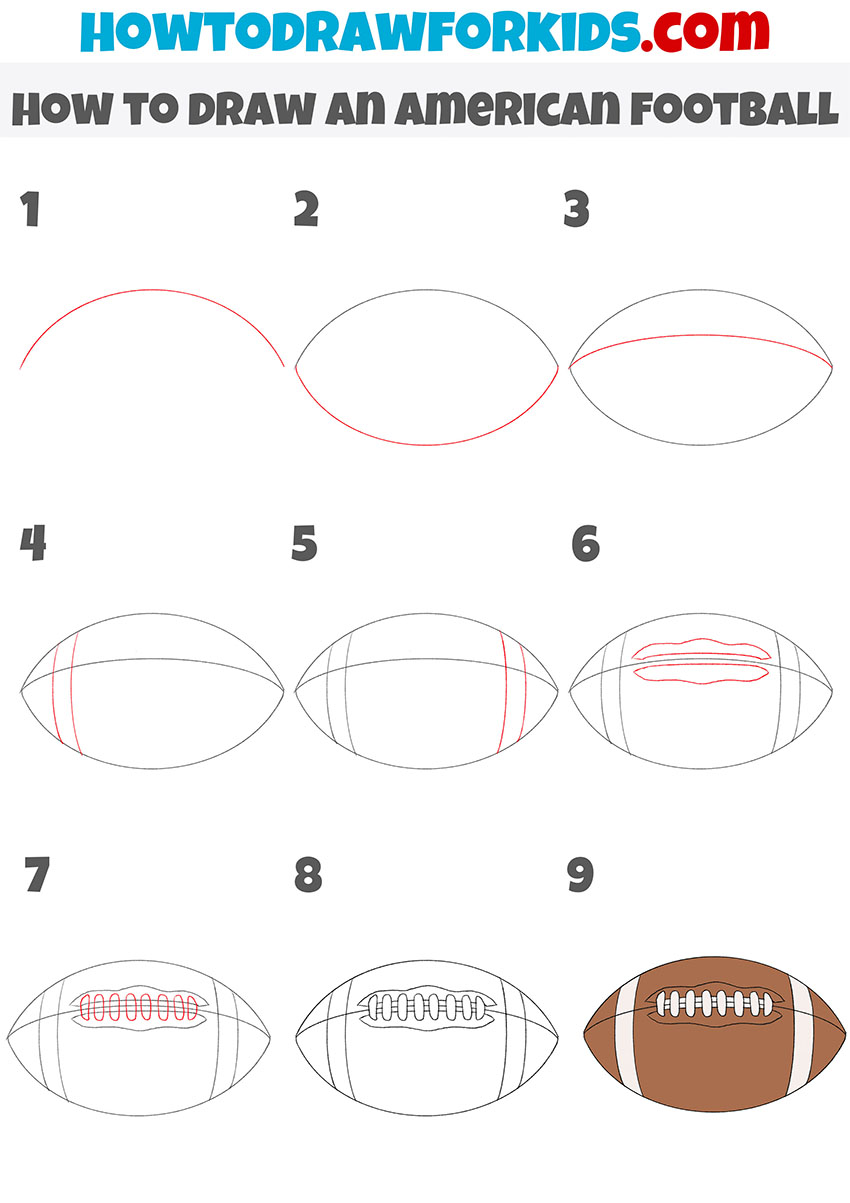 If you want to draw this common object, I suggest you learn a lesson on how to draw an American football. A football is a ball inflated with air that is used to play one of the various sports known as football. In these games, with some exceptions, goals or points are scored only when the ball enters one of two designated goal-scoring areas; football games involve the two teams each trying to move the ball in opposite directions along the field of play.
You don't have to be a professional artist to draw this football. All you have to do is follow my step-by-step instructions carefully to draw a very nice football correctly.
So, if you already want to start doing this step-by-step tutorial and have all the necessary materials ready to draw, then you can get to work. May you draw a great American football and enjoy the process of drawing!
Materials
Pencil
Paper
Eraser
Coloring supplies
Time needed: 20 minutes
How to Draw an American Football
Draw the top outline of the ball.

This step will be easy enough for you to do, as you have to draw just one arch.

Add the bottom outline of the football.

You can connect the ends of the previously drawn arch by drawing another arch underneath it.

Depict a seam line on the football.

Connect the ends of the previously drawn arches with another slightly less bent arch.

Add the band outline to the left.

Draw two curved lines of different sizes on the left side of the football.

Draw the outline of the other band.

Outline two different length lines near each other on the right side of the football.

Depict the elements on top of the football.

On both sides of the seam in the ball's middle, draw two figures using curved and wavy lines.

Draw the lacing.

Connect the previously drawn shapes using elongated ovals and curved lines.

Erase unnecessary lines.

Use an eraser to remove auxiliary lines that appeared during the drawing process.

Color the drawing.

To color the football that you have drawn, you should use brown.
So now you know how to draw an American football step by step and can use these useful skills in the future. Share your impressions of this guide in the comments. Especially for your convenience, I have prepared a PDF file with a short version of the tutorial. Download the file so that you can return to this lesson at any time.