With this simple tutorial, you will learn how to draw a tentacle in just seven easy steps with helpful tips.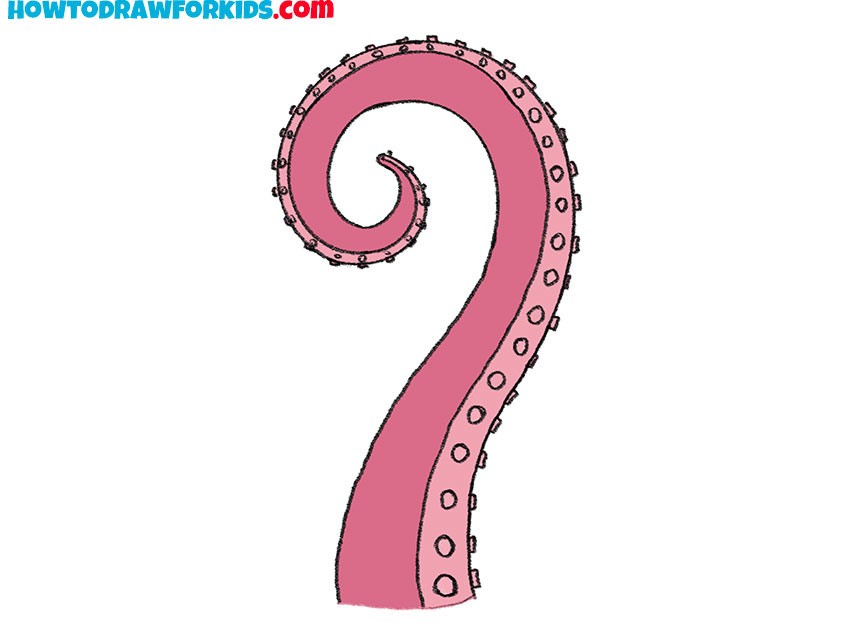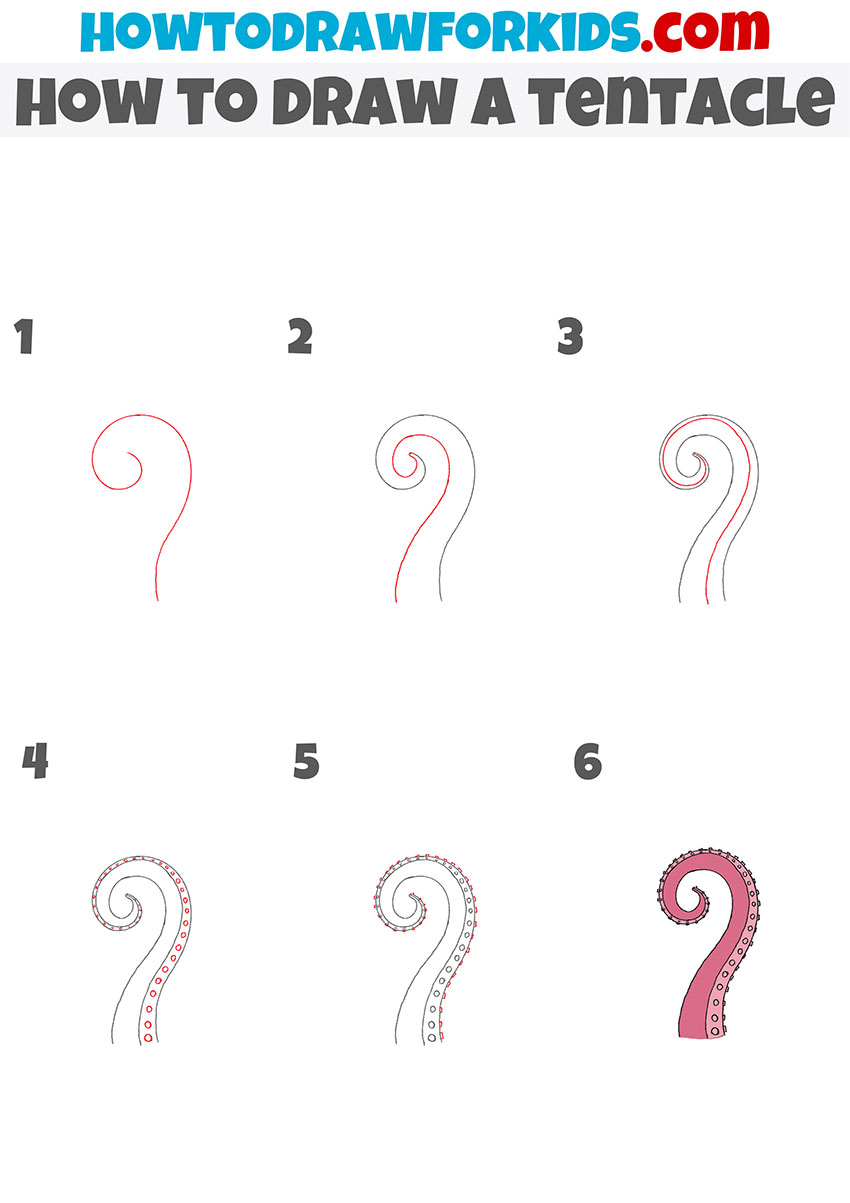 In this lesson, you will learn how to draw a tentacle. The lesson is designed for beginners and consists of six simple steps that you can easily repeat.
Here is a simple step-by-step tutorial in which I will show you in detail how to draw an octopus tentacle. Octopus is one of the most mysterious creatures on our planet, which is not fully understood.
In total, the octopus has eight long tentacles, each of which has small rounded suckers. With the help of tentacles, the octopus senses taste, navigates in space, and reacts to changes in the environment.
The tentacles are soft, flexible, and elastic. As you can see, the tentacle has a wide base and a thin end, which is twisted into a small spiral. Octopus tentacles can be used to cook a variety of dishes.
I hope you enjoyed learning some fun facts about octopus tentacles and are ready to start the lesson. With simple instructions, you can easily draw this object.
Materials
Pencil
Paper
Eraser
Coloring supplies
Time needed: 25 minutes
How to Draw a Tentacle
Draw the outer outline of the tentacle.

Sketch out a smooth line, twisted into the spiral.

Add the inner outline of the tentacle.

Depict another line to depict the shape of the tentacle.

Add details.

Draw a smooth line in the middle of the tentacle.

Depict the suction cups.

Sequentially draw small circles.

Add suction cups around the edge.

Sketch out the row of suction cups along the outer edge.

Color the tentacle.

You will need two shades of pink.
Don't forget to download the short version of the lesson as a PDF file, which I have prepared especially for your convenience. Save this file and use it any time you want to go back to this lesson.