In this tutorial I will tell you how to draw an octopus for kindergarten. It looks like four very simple steps. Just repeat each line and you will get great results.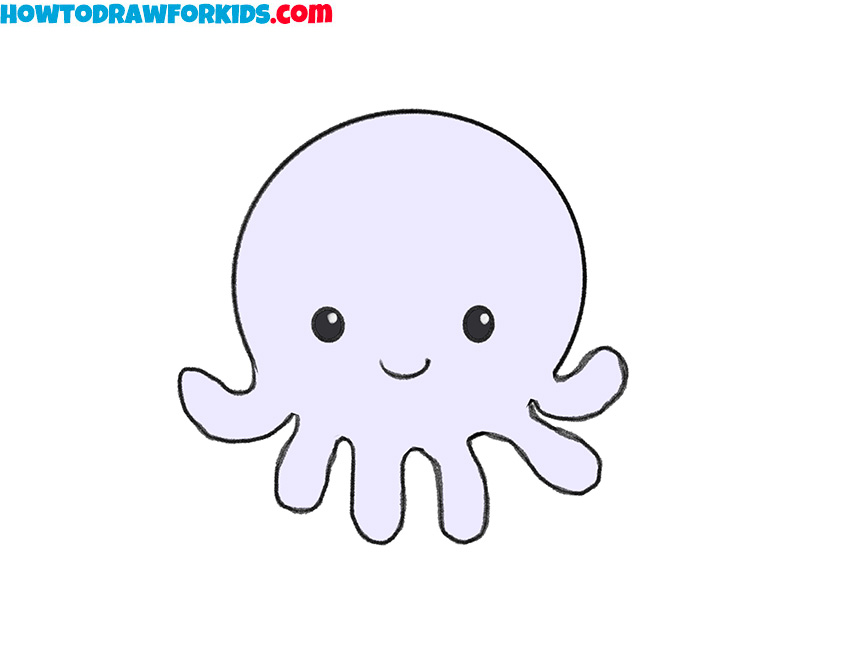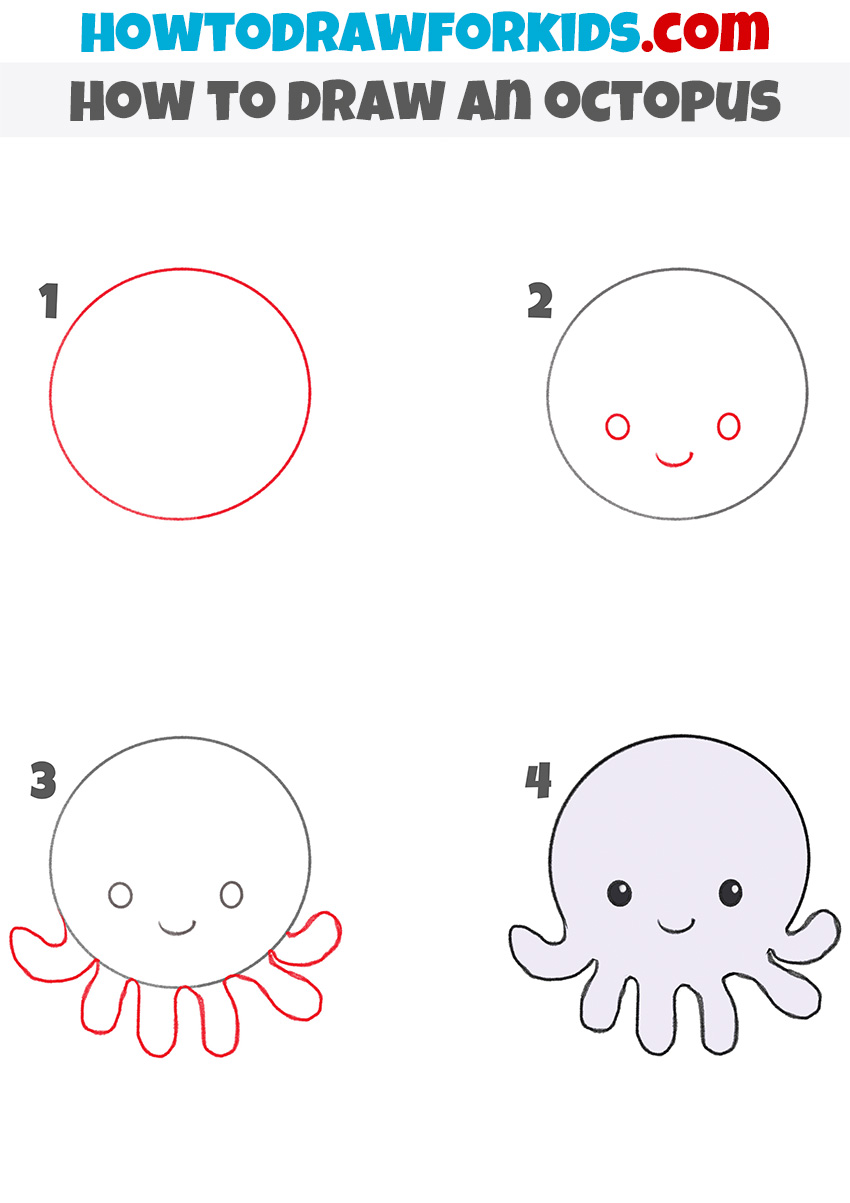 Octopuses are very unusual guys. In fact, all the inhabitants of the underwater depths look rather strange. In this tutorial, I deliberately removed all the complex details and adapted the steps, especially for novice artists.
In this cartoon style, the ball is the base of the octopus's torso. It will be ideal if you draw this circle without the help of auxiliary tools.
So grab your favorite painting supplies, put on some nice music, and get started with this guide. Try to use light lines in the first steps. This will help you correct possible mistakes before working with colors.
Materials
Pencil
Paper
Eraser
Coloring supplies
Time needed: 15 minutes.
How to Draw an Octopus for Kindergarten
Draw a circle.

Place this shape just above the center of the paper.

Add eyes and mouth.

These facial features are located at the bottom of the octopus's head.

Draw the tentacles of the octopus.

It looks like several short, rounded shapes. The lateral tentacles have noticeable curves.

Color your octopus.

Pay attention to the glare inside the eyes. For the rest, use only your imagination.
For your convenience, I have prepared a PDF file that contains a compact version of this drawing tutorial. In this file, you will find all the information you need in a convenient format. First, you will find a short version of this tutorial that you can use even if the Internet is not available. This is very convenient, in fact. You will also find a few more drafts that will make your drawing as convenient as possible, even if you are experiencing slight difficulties.
Save this PDF and share it with your friends. Complete drawing lessons together, compete, comment on your drawings, share your impressions.