I have prepared for you a lesson on how to draw a pitbull. With the help of this lesson you will quickly draw this dog.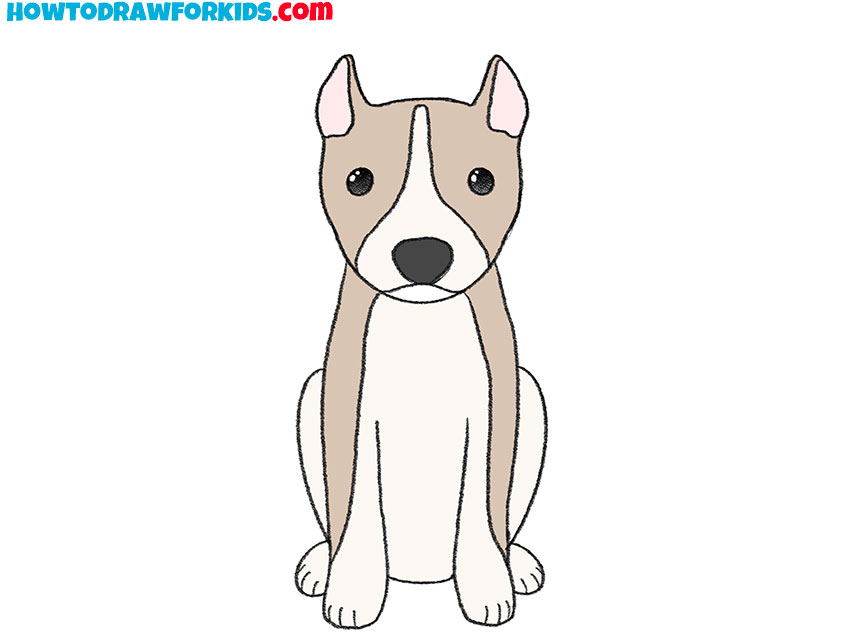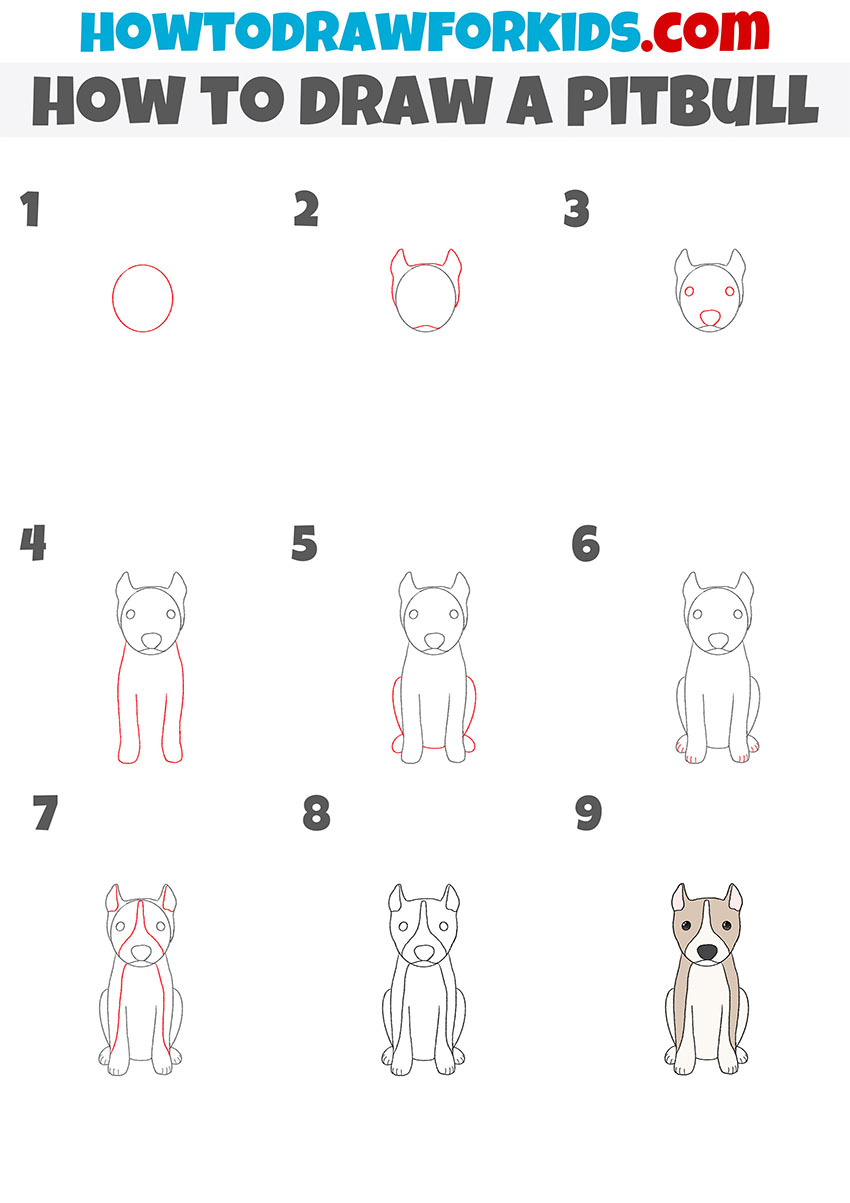 In this lesson, I will tell you in detail and show you how to draw a pitbull. With this step-by-step guide, you will expand your creativity and learn how to draw a popular dog breed.
Drawing dogs is always fun. There are many breeds of dogs in the world that differ in size and appearance. Now you will complete another exciting lesson and learn how to draw a pitbull. This is a medium-sized strong dog.
Often this dog participates in sports competitions. A pit bull can be a reliable friend, an excellent watchman, and a guard who will always protect his owners.
The pit bull has a powerful muscular body, a massive neck, wide jaws, and short ears. You can see all these features in the figure. If you carefully follow all the drawing steps that are presented in this instruction, then you will get an excellent drawing.
Materials
Pencil
Paper
Eraser
Coloring supplies
Time needed: 30 minutes.
How to Draw a Pitbull
Draw the outline of the head.

To do this, you need to depict an even oval.

Depict the ears and add the lower part of the head.

Draw small ears, draw a rounded line at the bottom of the head to indicate the line of the mouth.

Sketch out the eyes and nose.

The eyes are small and far apart. The nose is large.

Draw the front part of the torso and the front paws.

From the head, draw down two lines that smoothly pass into the front paws.

Depict the hind legs and lower torso.

Draw the hind legs on the sides. Below, between the front paws, draw a small rounded line.

Sketch out fingers on the paws.

On the tips of the paws, depict a few short strokes.

Add details.

Draw free-form lines where the color of the fur will differ.

Correct inaccuracies.

Delete all auxiliary lines.

Color the pitbull.

Use beige and light brown to color the fur. Color the nose and eyes black and add highlights.
For your convenience, I have prepared a short version of this tutorial in PDF format. Download the file and use it when you want to return to this lesson again.