How to Draw a Halloween Cat
Today in this lesson you will learn how to draw a Halloween cat. This instruction consists of only nine easy steps.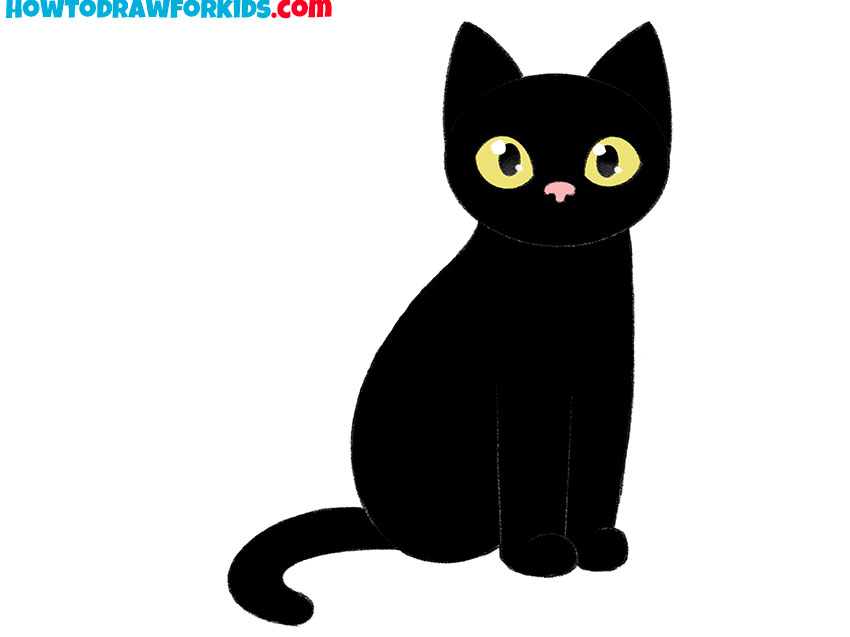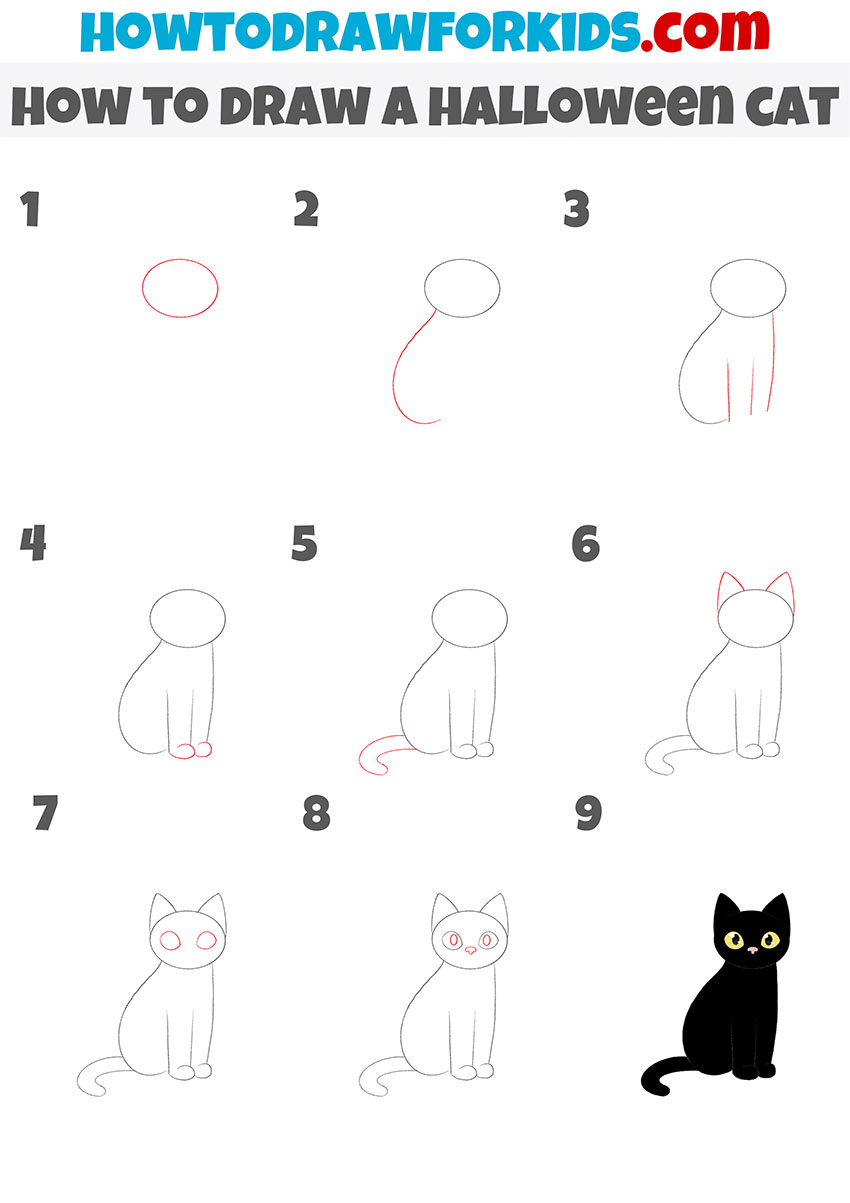 I want to present you with a new exciting lesson in which you will learn how to draw a Halloween cat. Now you will again feel the atmosphere of the holiday and train your artistic abilities.
Every year people in many countries traditionally celebrate Halloween. This holiday has a long history and its invariable attributes. The main themes of Halloween are evil spirits and black-colored objects are used.
Also on this holiday, the image of a black cat is popular, since people have always believed that there is a connection between a black cat and dark forces.
In this tutorial, you will be drawing a black cat that sits and has its head turned towards the viewer. This step-by-step tutorial will show you how to draw a black cat easily and quickly. You can use the acquired skills in your next drawings when you want to draw an ordinary cat in any other color.
Materials
Pencil
Paper
Eraser
Coloring supplies
Time needed: 25 minutes
How to Draw a Halloween Cat
Draw the head.

Sketch out a straight oval.

Depict the outline of the torso.

From the head, draw a smooth line down to depict the back and lower torso.

Add the front part of the torso and two front paws.

Draw one line down from the head and draw the outline of the front paws.

Sketch out the feet.

Depict rounded lines at the bottom of the paws.

Depict the tail.

Draw the tail using a smooth curved line.

Add the ears.

The ears are small and have a pointed shape.

Draw the eyes.

On the muzzle, draw two large eyes of the same shape as in the example.

Add details.

Sketch out pupils on the eyes and draw the nose.

Color the Halloween cat.

Choose black, pink, and yellow. Don't forget to add highlights to the eyes.
Halloween cat is ready! At the end of the lesson, you see a link where you can download a short version of the lesson in PDF format.
How to Draw a Halloween Cat Face
To draw the face of a Halloween cat, first sketch the outline of the head, then add ears and eyes, then draw in the mouth, nose and whiskers. Erase all the auxiliary lines and color your drawing.