I suggest you complete a lesson in which you will learn how to draw a bulldozer. This lesson will be very useful for beginner artists.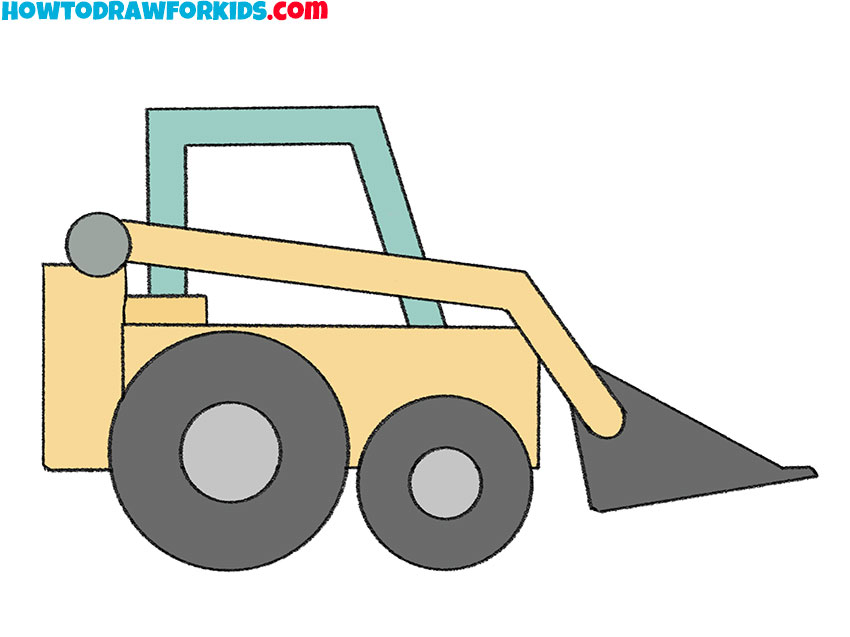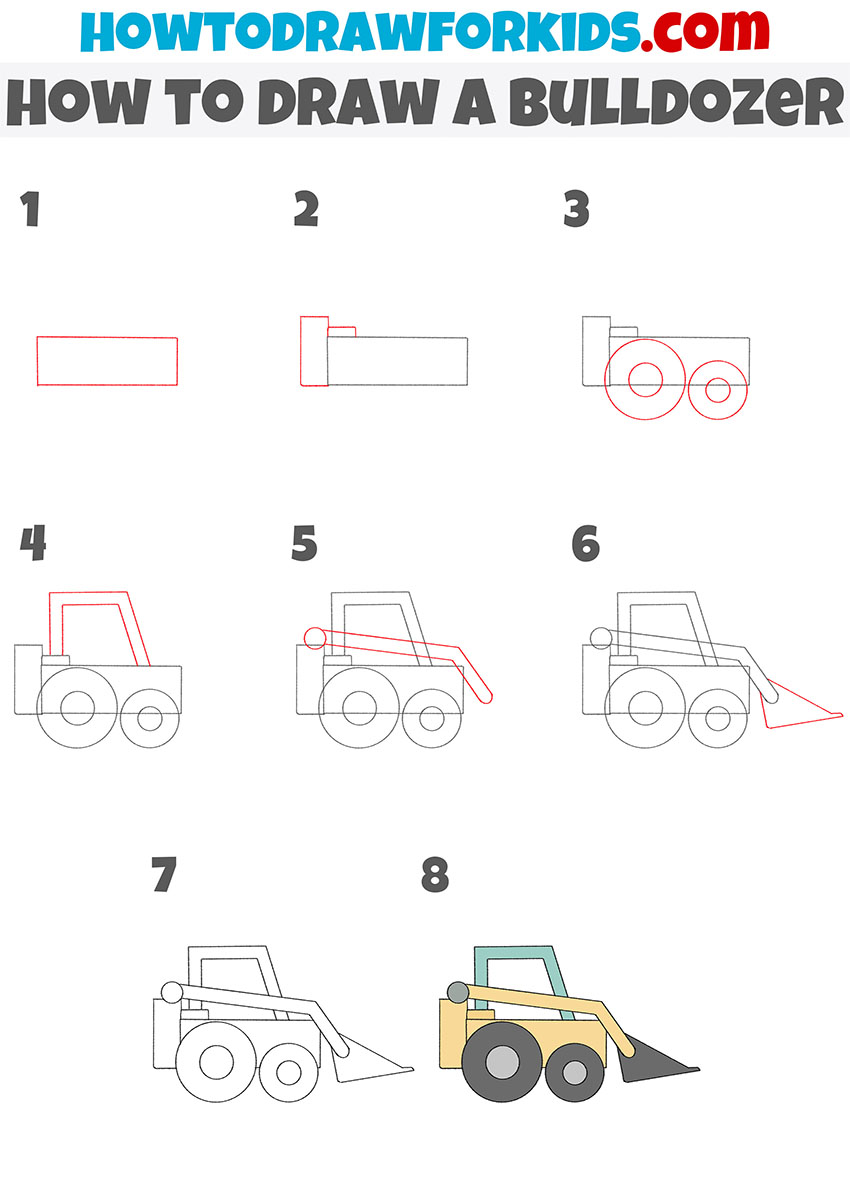 So, I am glad to offer you a drawing lesson in which I will tell and show you how to draw a bulldozer step by step. With the help of this drawing lesson, you will practice drawing various geometric shapes. If you want your drawing to look more beautiful and perfect, you can use a ruler and compass when necessary.
The bulldozer is an earth-moving machine capable of moving independently and performing efficient excavation of soil or other rocks. The bulldozer has a fairly simple and understandable configuration.
Its main part is a tractor, which combines a powerful undercarriage and a cab with controls. The main working part of the bulldozer is presented in the form of a movable bucket.
Materials
Pencil
Paper
Eraser
Coloring supplies
Time needed: 30 minutes
How to Draw a Bulldozer
Draw the outline of the main body of the bulldozer.

To complete this step, you need to draw one rectangle using straight lines.

Add the back of the bulldozer.

On the left and top of the rectangle, add two more shapes, as shown in the figure.

Depict the wheels of the bulldozer.

To draw two bulldozer wheels of different sizes, you should draw four circles.

Add the outline of the bulldozer cab.

At the top of the previously drawn shapes, draw straight horizontal, vertical and slanted lines.

Start drawing the bulldozer bucket.

To complete this step, you should draw one circle, some straight lines and a short arc.

Finish drawing the bulldozer bucket.

At the bottom of the previously drawn element, add straight lines as shown.

Correct inaccuracies.

Before you start coloring the drawing, you need to remove the extra lines using the eraser.

Color the drawing.

To color the bulldozer, use green, shades of gray and yellow.
I remind you that you can download the PDF file that I have prepared especially for your convenience. This file contains a short version of this lesson and has additional useful training materials. Download this file so as not to lose it and return to this lesson at any time convenient for you.