How to Draw a Cute Monster
Now I will show you how to draw a cute monster step by step. I promise that exciting creative work awaits you ahead.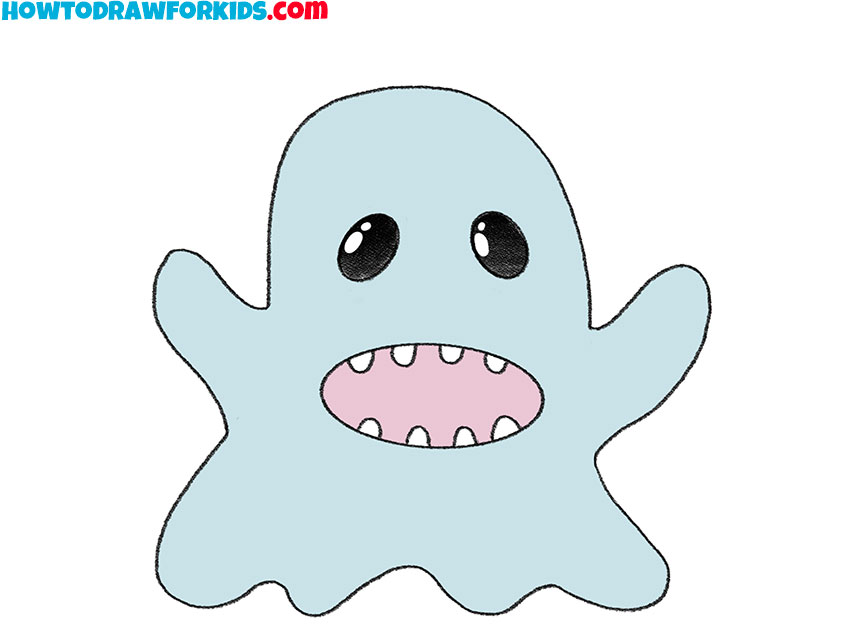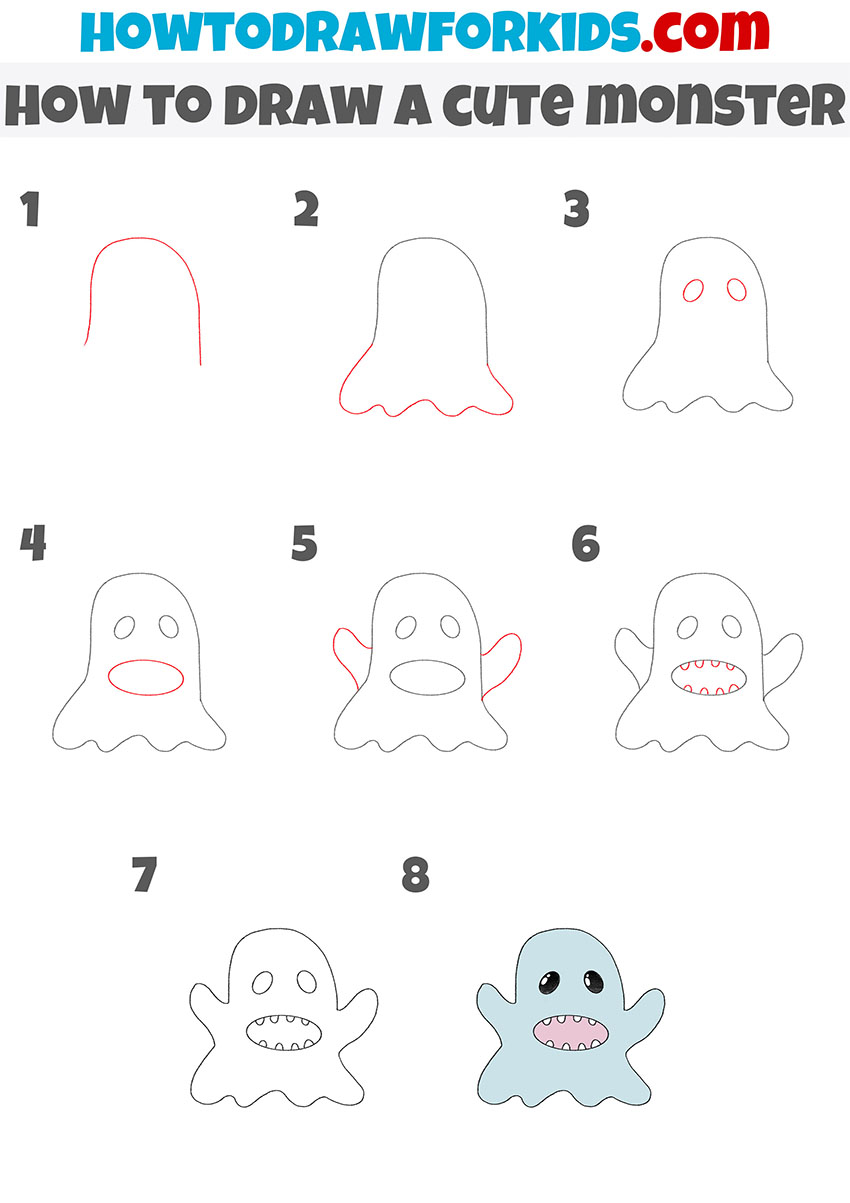 So, here is a simple guide that will show you how to draw a cute monster step by step. This tutorial was designed specifically for beginner artists and children, so the simplest elements are used here, and arbitrary lines are allowed.
In the picture you see a little funny ghost. It is believed that a ghost is the soul of a deceased person or animal, which manifests itself in a visible form in real life.
You see that the monster has an irregular shape, he raised his hands up and opened his mouth wide, trying to scare others. In this picture, the monster looks funny and not scary at all.
Materials
Pencil
Paper
Eraser
Coloring supplies
Time needed: 30 minutes
How to Draw a Cute Monster
Draw the top.

Depict a main curved line.

Add the bottom.

Draw a wavy line at the bottom to create the closed loop.

Sketch out the eyes.

At the top, draw two identical ovals.

Depict the mouth.

Approximately in the middle of the monster's body, draw a wide oval.

Draw the arms.

Use smooth lines and on the sides draw the arms that are raised up.

Sketch out teeth.

Sequentially draw small teeth on the upper and lower jaw.

Correct inaccuracies.

Use the eraser to remove extra lines.

Color the drawing.

For coloring, you will need black, blue, and pink.
The cute monster is ready! I hope you did a good job and the monster in your drawing looks very funny. If you liked this lesson, then leave a small review in the comments. I also recommend that you pay attention to other lessons on this site. Traditionally, I have prepared a PDF file in advance especially for your convenience. The file contains a brief instruction and other useful materials with which you can complete this lesson at any time.