In this drawing tutorial, I will show you how to draw a cute animal step-by-step. You will really like this simple guide.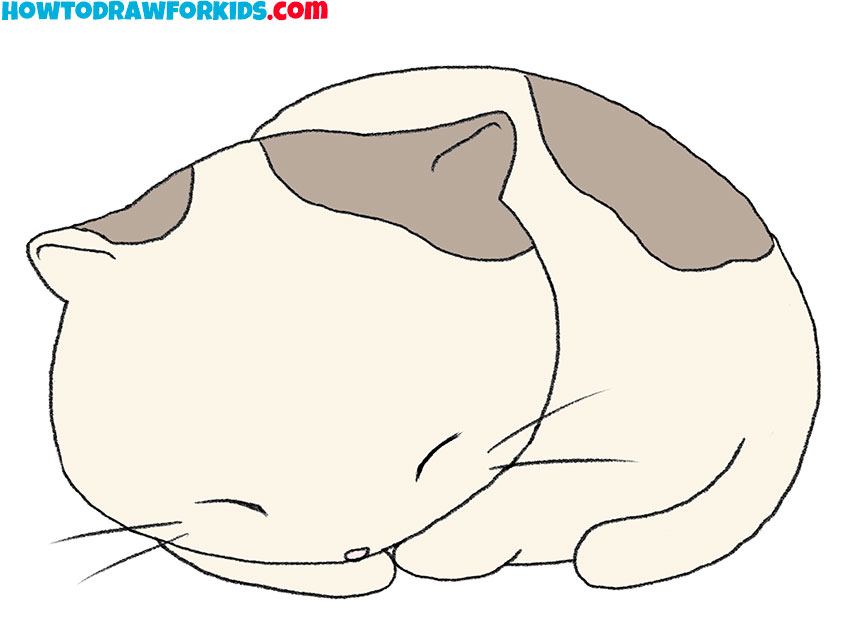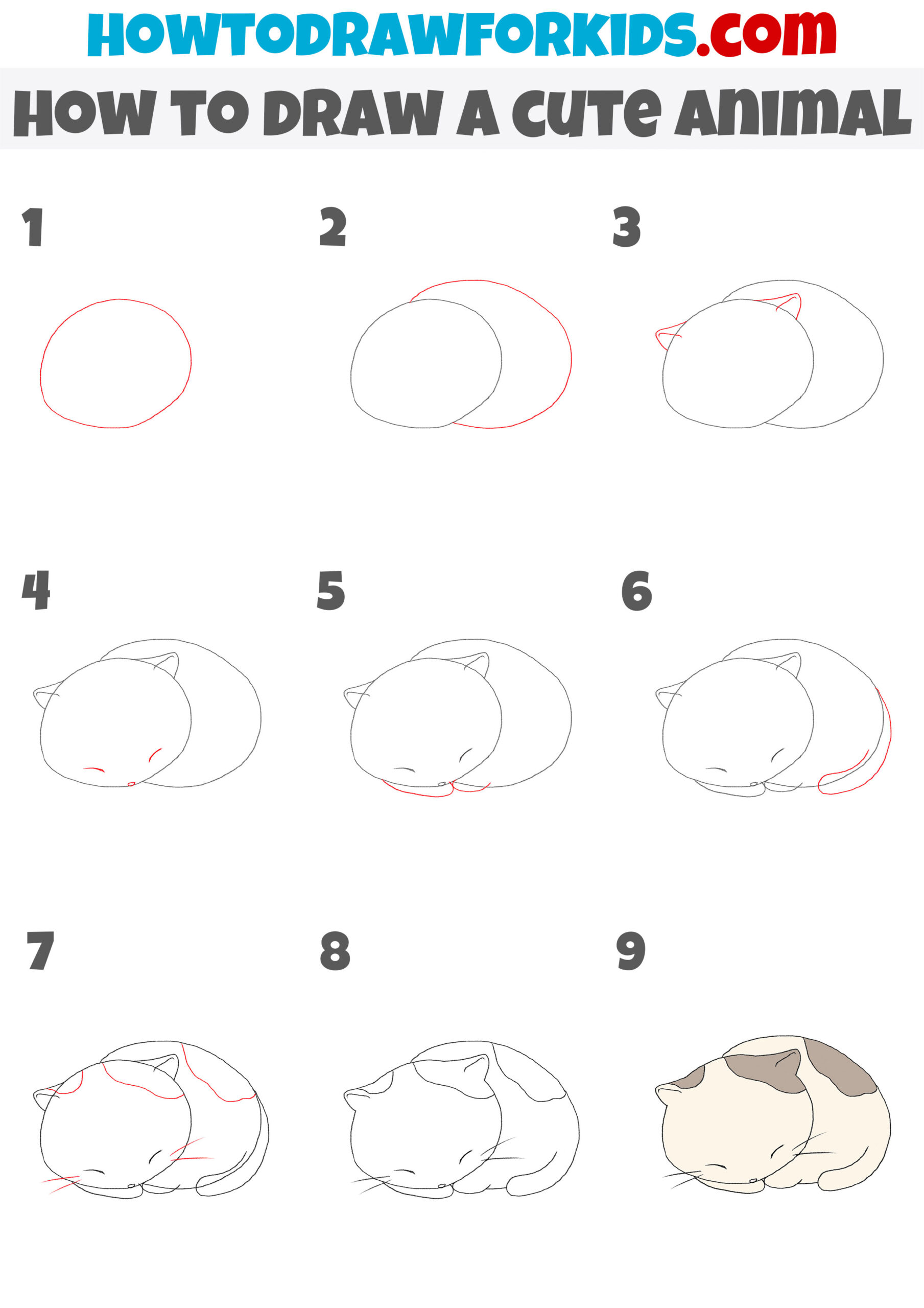 Now you will learn how to draw a cute animal step-by-step. As an example, I chose a cat, because it is really a very sweet, affectionate and gentle animal. Cats are graceful and agile creatures. Cat lovers devote a lot of time to their pets, stroking them, combing them and playing active games.
In the picture, you see a sleeping cat curled up. Here the cat looks very cute and funny. In this position, you can see the upper part of the head, the legs are only partially visible, but the tail is clearly visible.
This lesson will require your ability to draw smooth, rounded lines. Be careful at every stage of drawing and try to draw the same lines as shown in the instructions. To paint the spots on the cat's body, you can choose the same shade as in my example, or you can paint the cat in any other way.
Materials
Pencil
Paper
Eraser
Coloring supplies
Time needed: 30 minutes.
How to Draw a Cute Animal Step by Step
Draw the head.

Depict a circle that has the slight bulge at the bottom.

Add the torso.

On the right side, add the torso using a rounded line.

Depict the ears.

On the head, draw two short ears and immediately add the inner outline.

Add the elements of the muzzle.

At the bottom of the head, draw two eyes as short lines and draw the small nose.

Sketch out the paws.

Below the head, depict two paws using rounded lines.

Draw the tail.

Depict the short tail along the body line.

Add the spots and whiskers.

With the help of jagged lines draw spots on the head and on the torso. Add the whiskers.

Correct inaccuracies.

With the eraser, remove all unnecessary lines in the drawing.

Color the cute animal.

At this stage, use beige and brown.
Download the PDF file and use it any time you want to get creative.