How to Draw an Anime Girl
In this drawing guide, I will tell you how to draw an anime girl. This tutorial is specially adapted for beginner artists.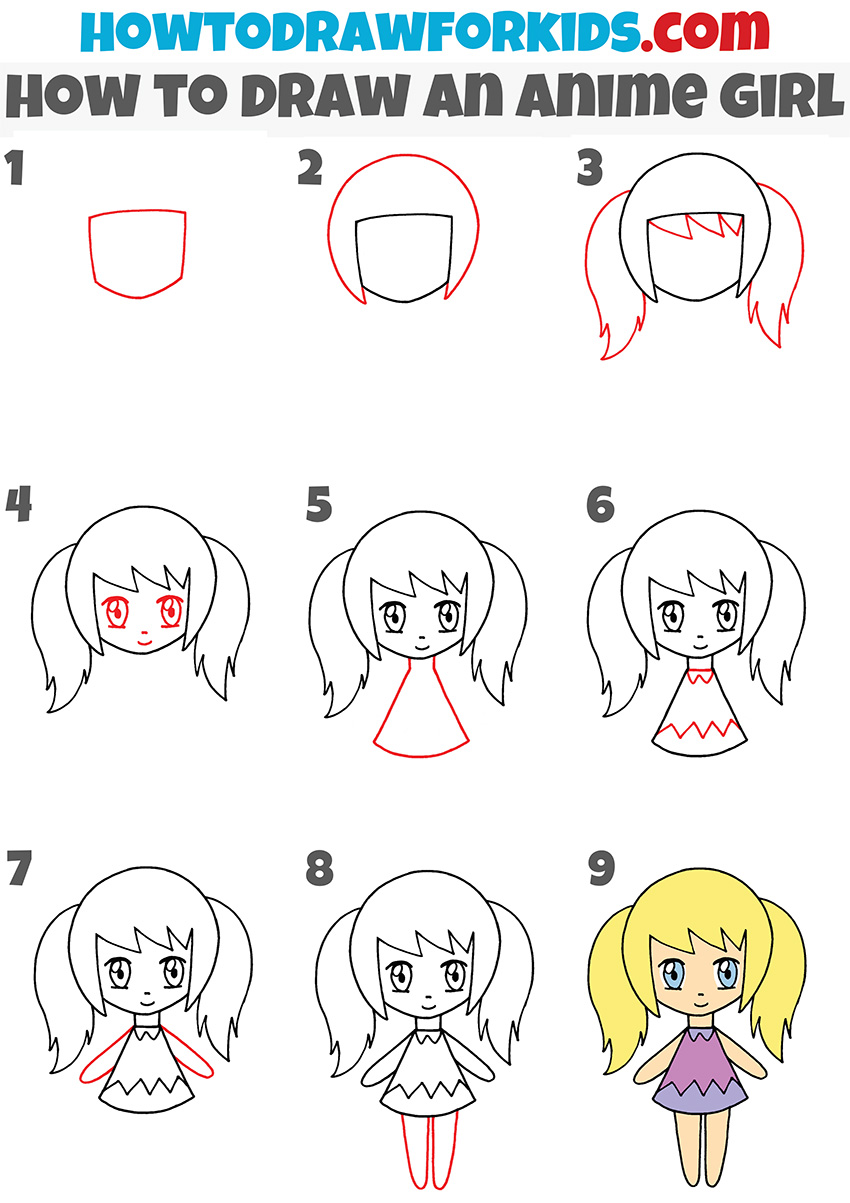 In fact, anime is not a monolithic style. Nowadays anime is very popular and many artists are trying to bring something personal. That is why the same characters in different anime styles look very different.
For today's tutorial, I've chosen the simplest style possible. This anime girl looks really uncomplicated – I think that every aspiring artist can draw it.
So, grab your favorite drawing supplies, put on some nice music and start training your drawing skills now!
Materials
Pencil
Paper
Eraser
Coloring supplies
Time needed: 35 minutes
How to Draw an Anime Girl
Draw the outlines of the face.

Place this shape in the center of the sheet of paper as in my reference.

Add the outlines of the hairstyle.

You can choose any hairstyle you like. I decided to draw a typical girl's hairstyle.

Finish drawing the hairstyle.

You can skip this step if you have chosen a simple hairstyle. You can also add details.

Draw the facial features.

Note the large eyes and the very small nose and mouth.

Draw the outlines of the torso.

This style assumes a small torso combined with a large head.

Detail the torso.

Add decorative elements to the anime girl's costume. Choose any patterns you like.

Sketch out the outlines of the arms.

The cartoon anime style arms are also very disproportionately small in comparison to the head.

Add the outlines of the legs.

It looks like small elongated cylinders at the bottom of the figure.

Color this anime girl.

Choose from a few bright colors for a bold look.
By the way, I have prepared a very useful pdf for you. Here you can find several sketches that will help you draw an anime girl in different ways. This file also contains a short version of a basic drawing lesson.