Today I will tell you how to draw an anime boy. Anime is a very cool and interesting style. I sincerely hope you enjoy this drawing guide.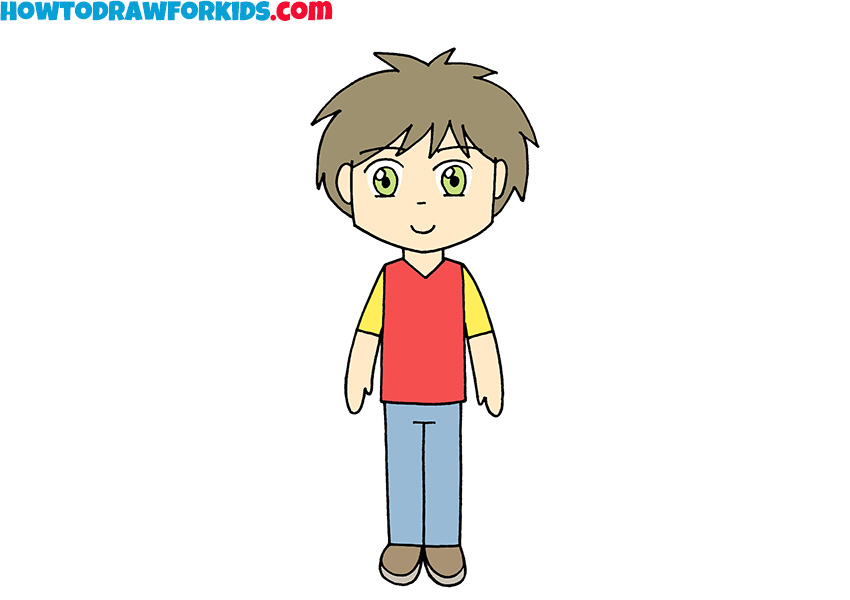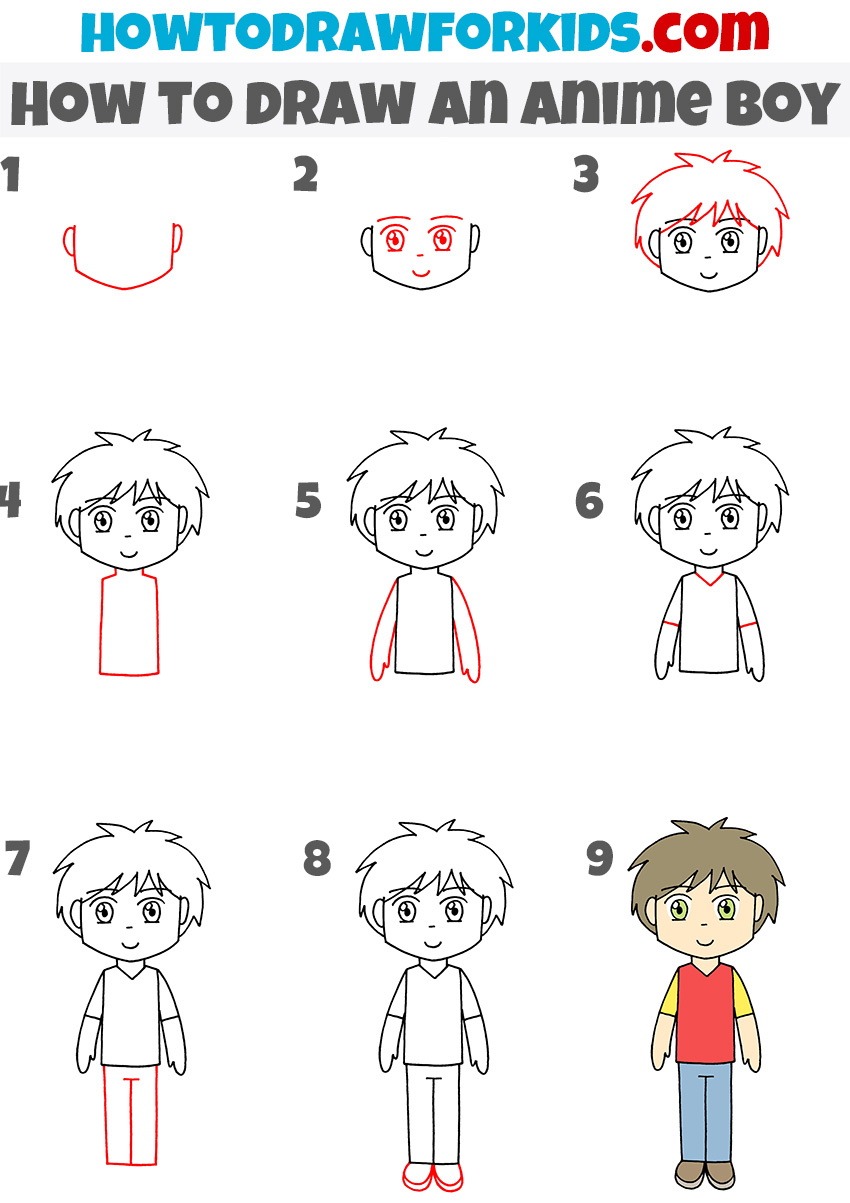 So let's start this guide on how to draw an anime boy. This will be a pretty simple drawing tutorial. But nevertheless, if you follow the correct sequence of steps, you will get excellent results.
In fact, there are many styles and techniques for drawing anime. You can see incredibly complex and detailed drawings in many modern anime series. There are also very simple anime drawing techniques that are very popular nonetheless. I drew this cute anime boy in about the same style. So I think you will get a great result if you try to draw this.
So, grab your favorite painting supplies, turn on a nice light and try to draw this anime character using my tutorial.
Materials
Pencil
Paper
Eraser
Coloring supplies
Time needed: 30 minutes
How to Draw an Anime Boy
Draw the bottom of the head.

Place these shapes at the top of the piece of paper. Try to maintain symmetry.

Draw the facial features.

Pay attention to the ratio of the size of the eyes to the rest of the facial features.

Depict the hair.

Choose any hairstyle you like. Avoid high levels of detail. Use only simple lines.

Add the torso.

Due to the simplified cartoon style, the torso looks very small in comparison to the head.

Add our character's arms.

It looks like two elongated ovals to the side of the torso.

Draw the outlines of the clothes.

In fact, you can draw any outerwear you like. I chose a regular T-shirt.

Draw the outlines of the legs.

It looks like two straight lines that are roughly equal in length to the torso.

Add our character's shoes.

Draw four small, rounded lines like in my reference.

Color this anime boy.

Choose any color you like. Pay attention to the highlights inside the eye contours.
So this drawing guide is complete. Don't forget that I have prepared a short version of this tutorial in PDF format, which you can download and use at any time convenient for you.