Do you want to learn how to draw Zero Two? This simple tutorial will help you. This instruction is useful and contains only nine easy steps.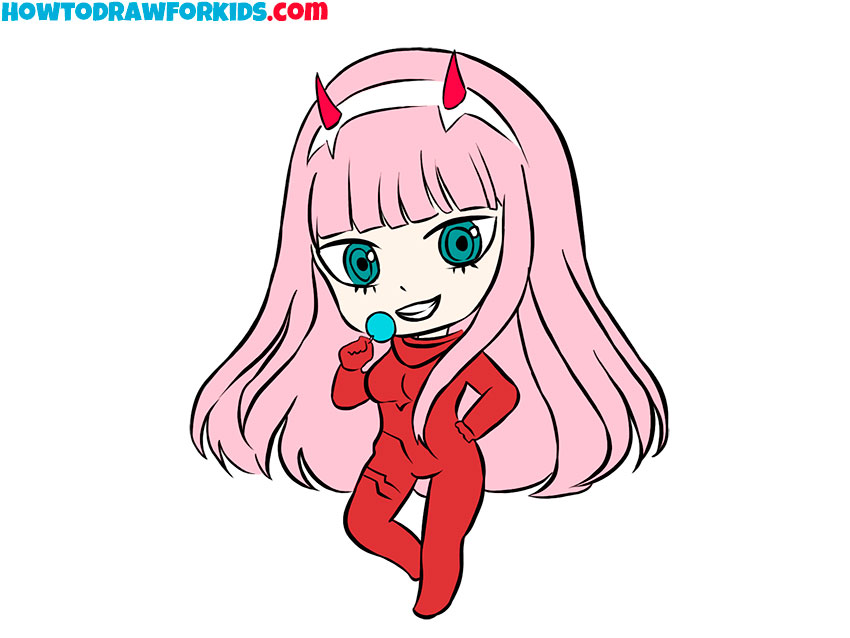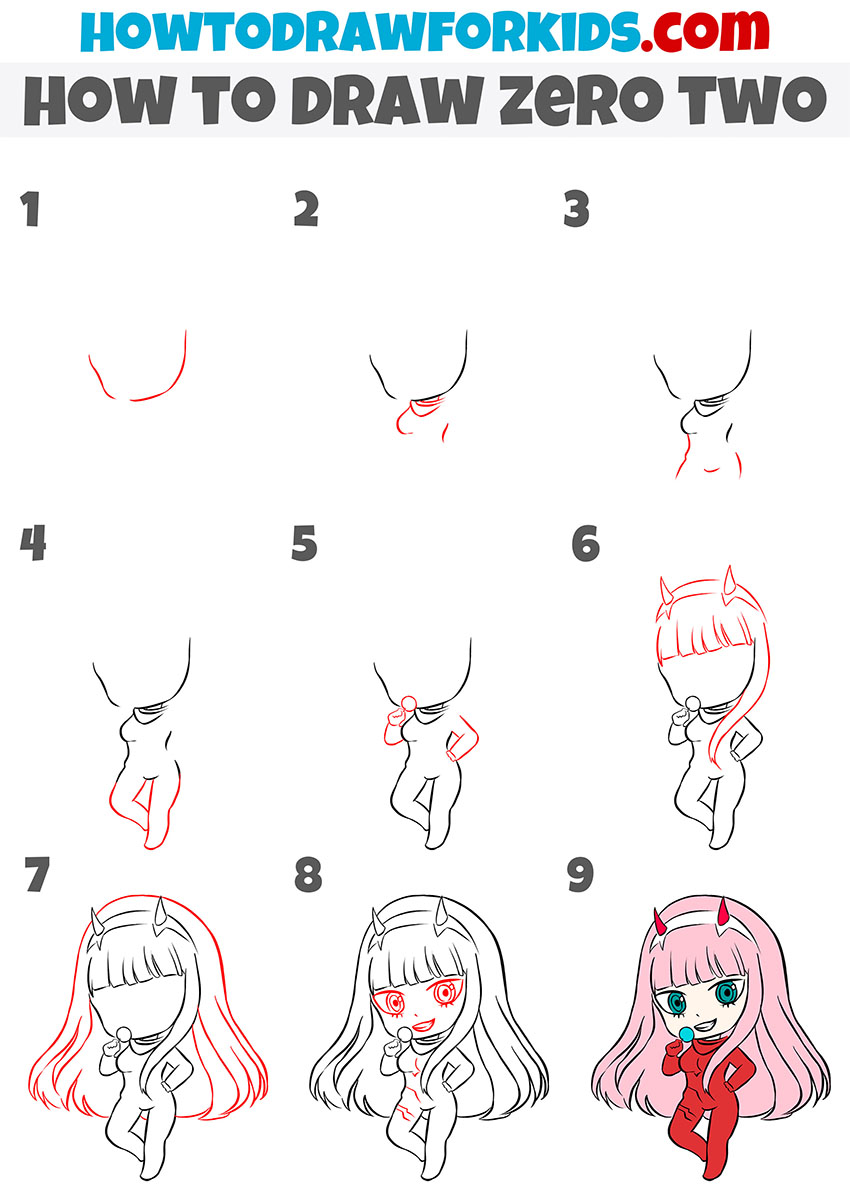 This lesson is about how to draw Zero Two step by step. I created this tutorial specifically for kids and beginners, so it should not cause you any difficulties.
I am sure that this step-by-step guide will be interesting for you. As a result of your work, you will get a very beautiful and cute character.
Zero Two is a fictional character from the Japanese anime television series. If you are an anime fan, then this tutorial will definitely bring you pleasure.
This character looks like a girl with pink hair. According to the plot of the series, she is an elite pilot and has superhuman powers.
This character has become world famous. If you also want to learn how to draw Zero Two, then you can start this step by step drawing lesson right now.
Materials
Pencil
Paper
Eraser
Coloring supplies
Time needed: 30 minutes.
How to Draw Zero Two
Draw the outline of the head.

To depict the bottom of Zero Two's head, you need to draw two curved lines.

Add the neck and upper body.

Use short, curved lines to draw the neck, collar outline, and upper torso.

Depict the lower part of the torso.

To complete this step, draw some curved lines under the upper torso.

Sketch out the legs.

Legs are short. Draw one leg straight and the other bent at the knee.

Add the character's arms.

Draw one arm lowered to the lower back, and the other bent and depict a round lollipop in it.

Draw hair.

Depict the bangs and hair in front of Zero Two. Add the hoop with horns on her head.

Add the rest of the hair.

With the help of curved lines depict the lush thick hair of the character by drawing strands.

Add details.

Draw the dotted nose, large eyes, the mouth, and curved lines on the suit.

Color the drawing.

Use pink, beige, turquoise, blue and red to color the drawing.
For your convenience, I have created a PDF file containing a short version of this tutorial.
Download and print this file for easy completion of this tutorial and additional helpful resources.