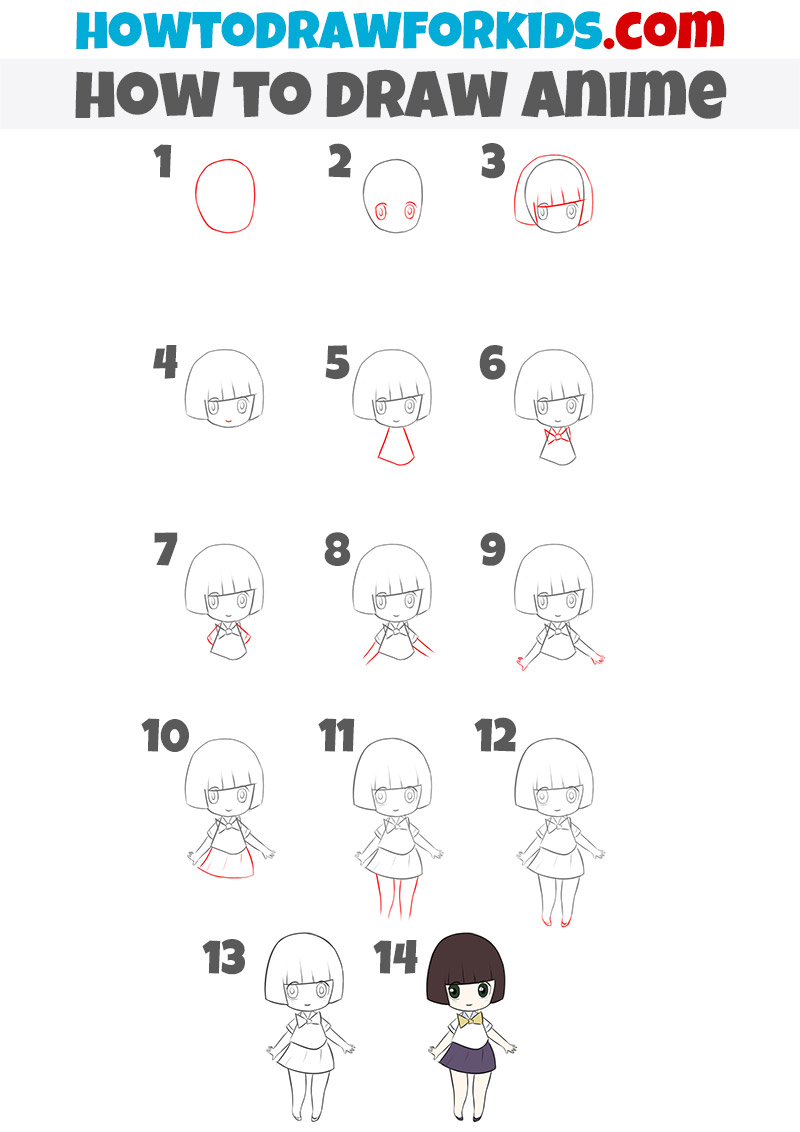 In this super simple art instruction, I will show you how to draw anime very easily.
Anime is a very popular art genre that has gained phenomenal popularity in almost every country in the world. Over the long years of this genre's existence, a huge number of very different anime titles have been created in the world, each of which has a huge number of very bright and interesting characters.
In this instruction, I will show you the most general principles of portraying anime, using which you can draw any anime character.
Step 1
Start drawing anime by depicting a slightly elongated oval of the head.
Step 2
In the lower half of the oval, depict eyes with huge pupils inside.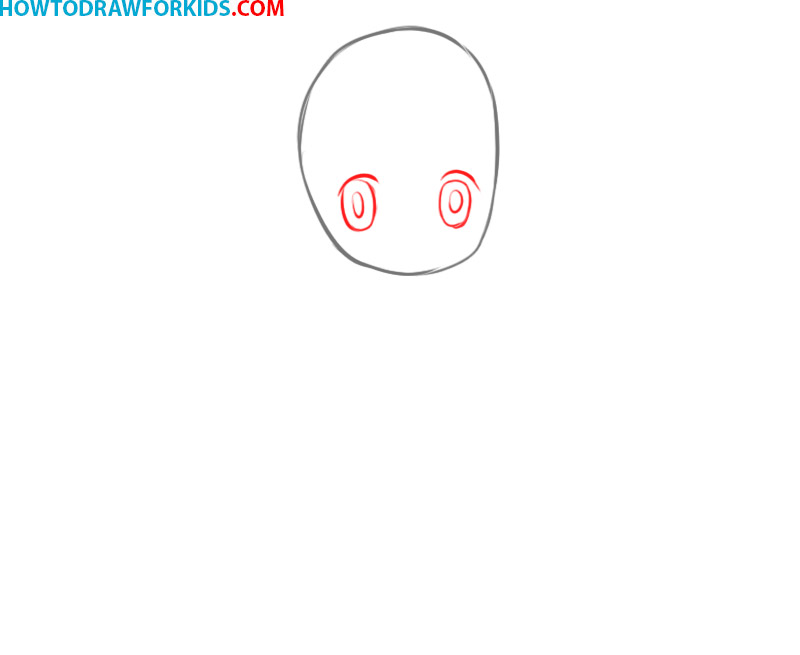 Step 3
Now depict the hairstyle as shown in the image below.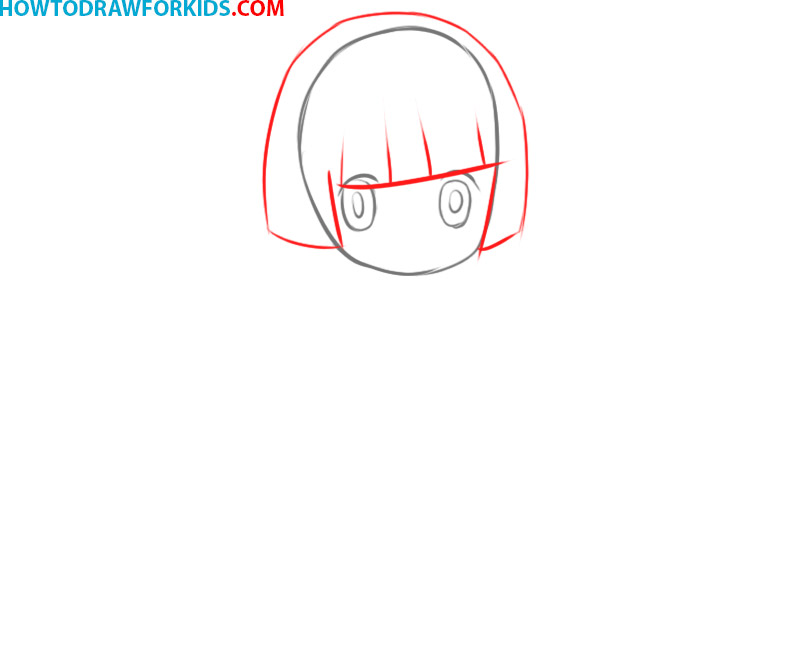 Step 4
A super simple stage in which you need to depict the mouth as a short curved dash.
Step 5
Depict the torso just below the head with three simple lines.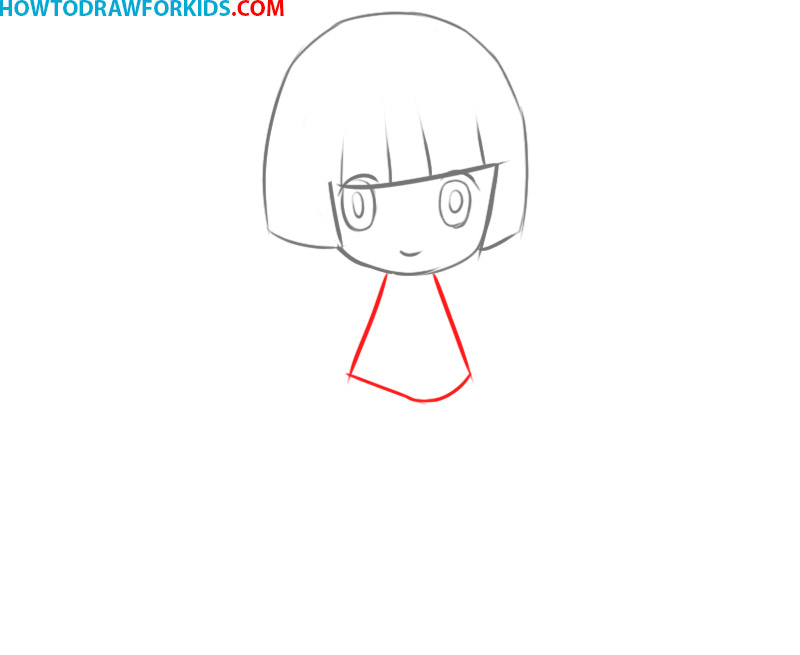 Step 6
Now depict a large bow at the top of the torso.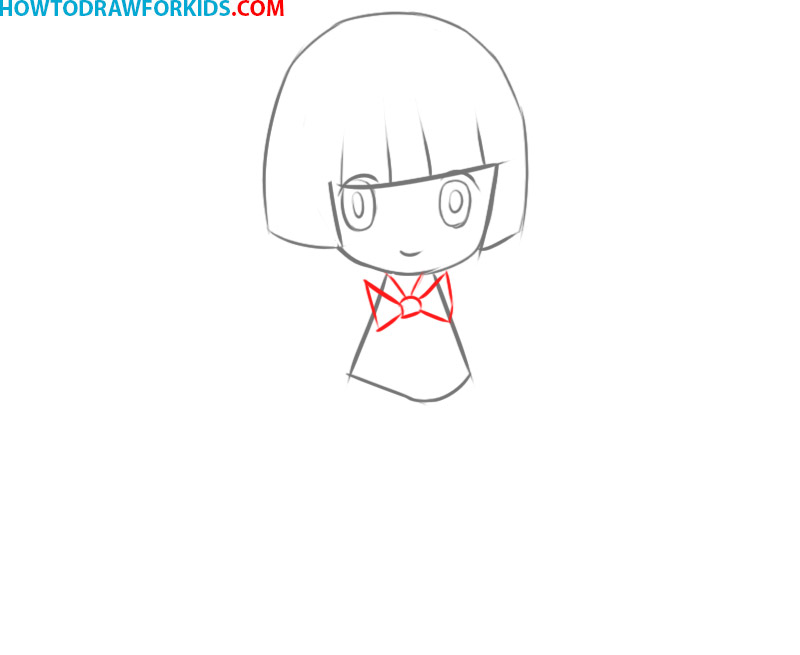 Step 7
Depict short sleeves with a few simple lines.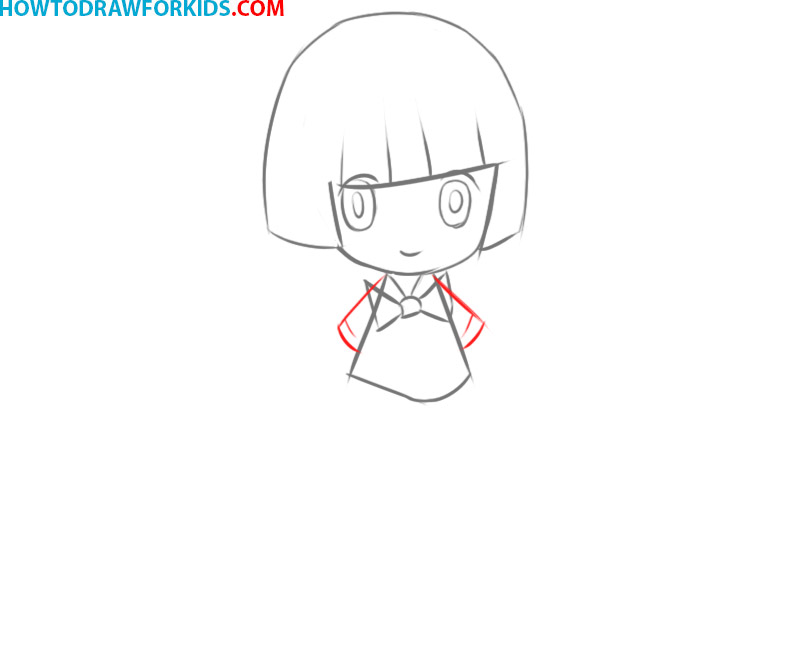 Step 8
Depict the arms using four simple lines.
Step 9
Finish drawing the arms by depicting hands and short fingers.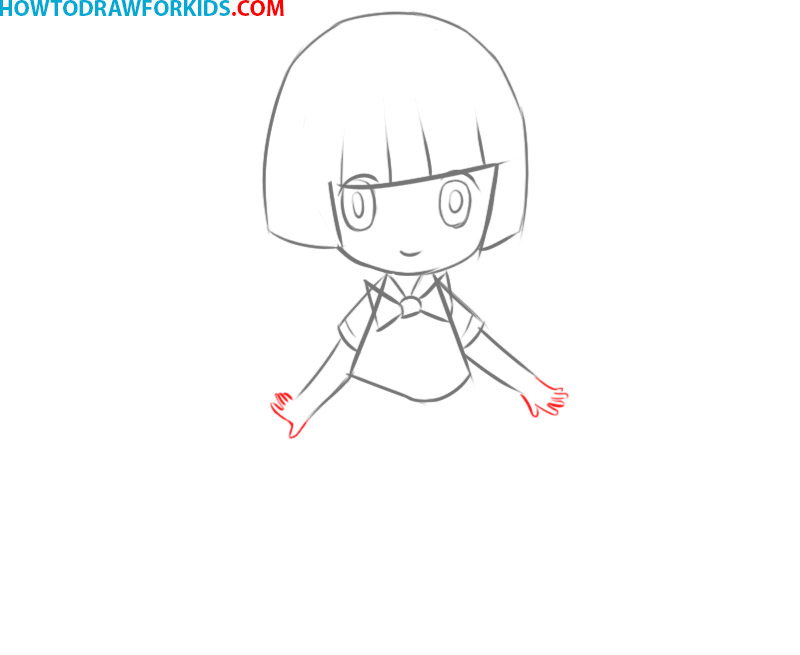 Step 10
Now depict the skirts and vertical lines on it.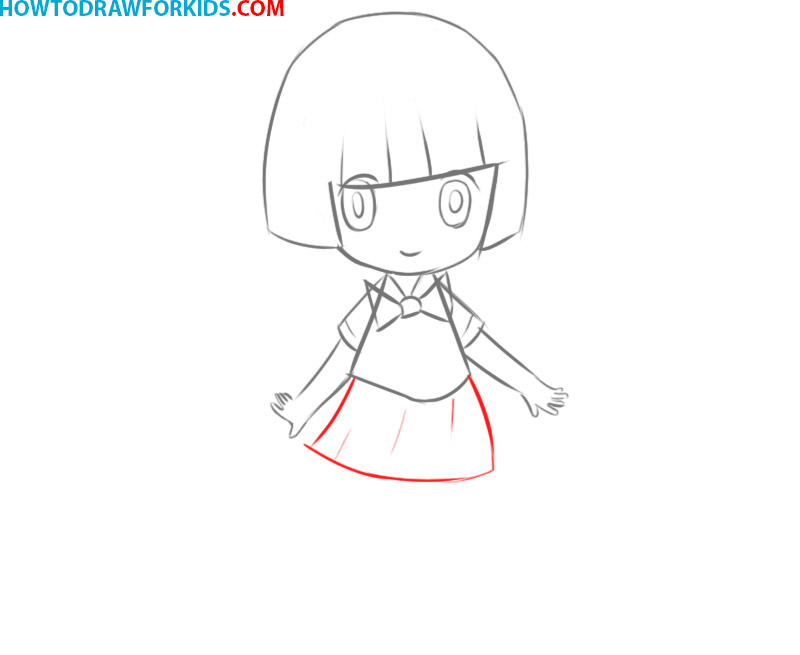 Step 11
Now depict the legs that taper smoothly downward.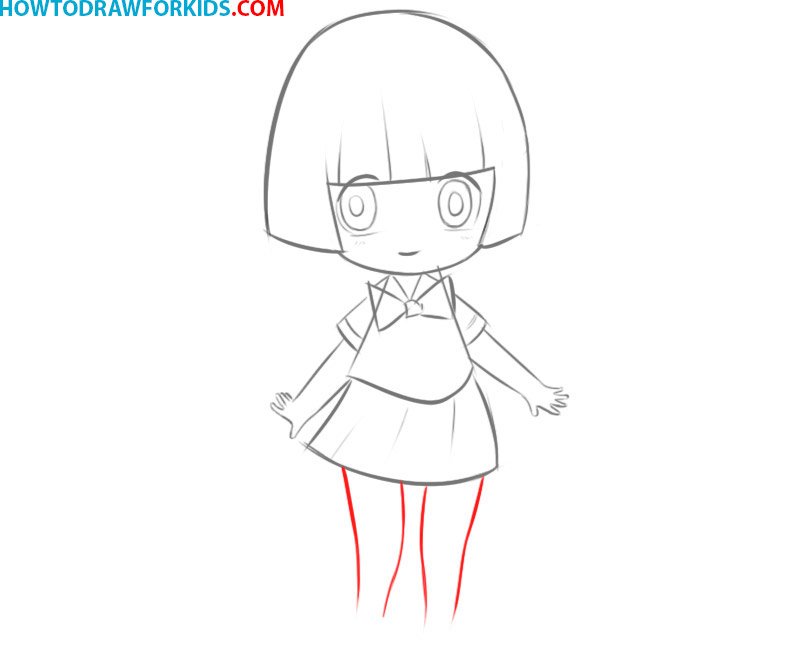 Step 12
Finish off the legs by depicting feet and shoes.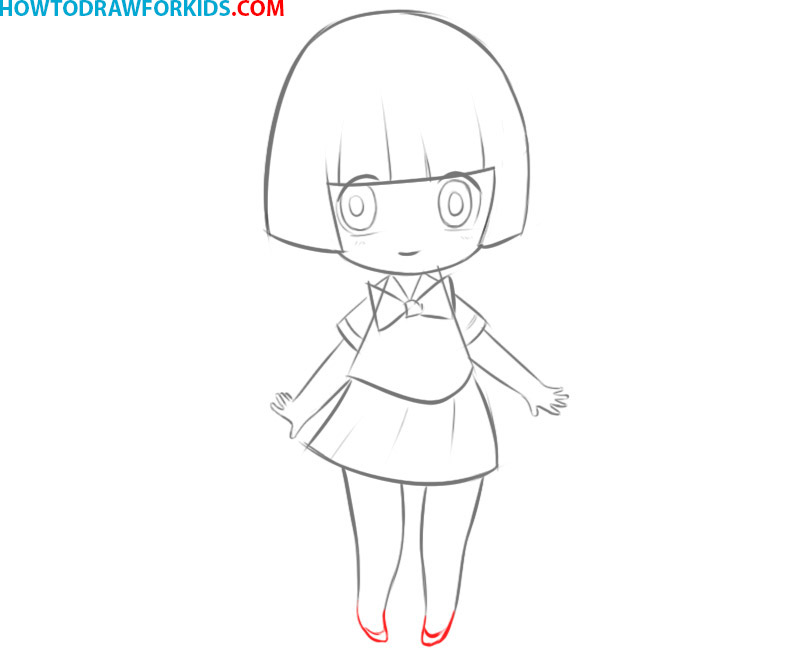 Step 13
Delete all unnecessary construction lines and darken the finished anime drawing.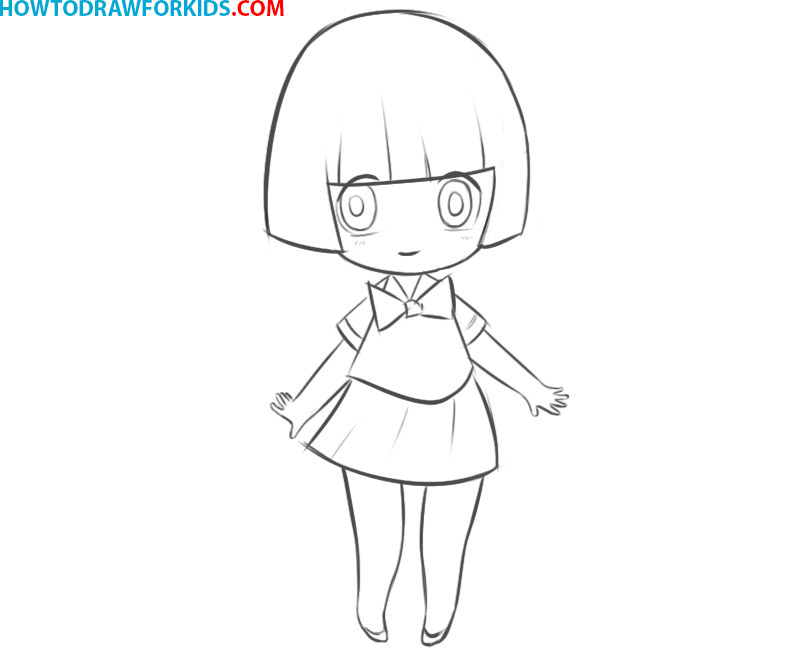 Step 14
I decided to use brown, green, blue, purple, and light yellow for the anime coloring.
Try using the knowledge gained in this instruction to draw some other anime character. If this instruction on how to draw anime easy was interesting to you, then be sure to subscribe to Howtodrawforkids.com at Pinterest and tell your friends about this site.